New proofs NLD Holstein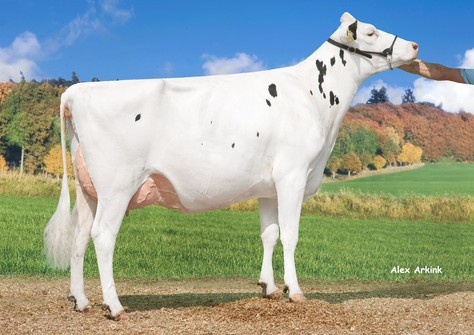 Genomics
Huntje Holstein Anemoon 83 RDC VG-85 (s. Savage), dam of Huntje Holstein Armada RDC
The April proof run for bulls in The Netherlands has resulted in great results for a number of GenHotel members. Below are several highlights for Holstein bulls:
► Tirsvad Nautic goes up, with milking daughters in The Netherlands, 65 points NVI and ranks now 4th at the Holstein proven sires. Nautic is an Delta Atlantic out of Tirsvad Bookem Nessie VG-89 and is bred by Tirsvad Holsteins, Danmark.
► Koepon General: With 309 NVI General, a Ronelee Ssi O Daddy from Koepon Jeeves Genua 2 VG-87, is at 13th spot proven sires in The Netherlands. Extreme high scores for udderhealth, daughter fertility & longevity and an outcross pedigree make him an easy to use bull.
► Bouw Final (Danno x Epic), bred by Bouw Holsteins, went up 51 points NVI and is with 301 NVI in the top 20. His halfbrother Bouw Finder (s. Balisto) ranks now at 33rd. Granddam is Bouw Goldwyn Femmy VG-88, also dam of Bouw Rocky (Shamrock x Goli) at position 36.
► Huntje Holstein Armada RDC debutes with 69 milking daughters in the top 100 NVI. Armada RF is a De-Su Balisto x Mr Savage daughter Huntje Holstein Annemoon 83 RDC VG-85, with tremendous high components and great management traits.
► BWN Danno Chief: a full brother of Bouw Final, by BWN Holsteins, starts with his first 22 classified daughters in The Netherlands at a promissing 115 type.
► At the high genomic young sires Midwolder Martin is now with 390 gNVI the number 7, due to a big jump of 33 points. Martin, a Stantons Adorable out of De-Su Penley daughter Midwolder Marjon 137 VG-86 of Midwolder Holsteins, scores over 2400 kgs milk in his genomic proof, resulting in 552 Inet.
► Newhouse Jayvano RDC is a red carrier Weelder Esperanto son and a newcomer at the Holstein young sires with quite some milk and a plus for protein. His dam Newhouse Sneeker 733 RDC (s. Penley), owned by Newhouse Holsteins, produces milk with 4.0% protein.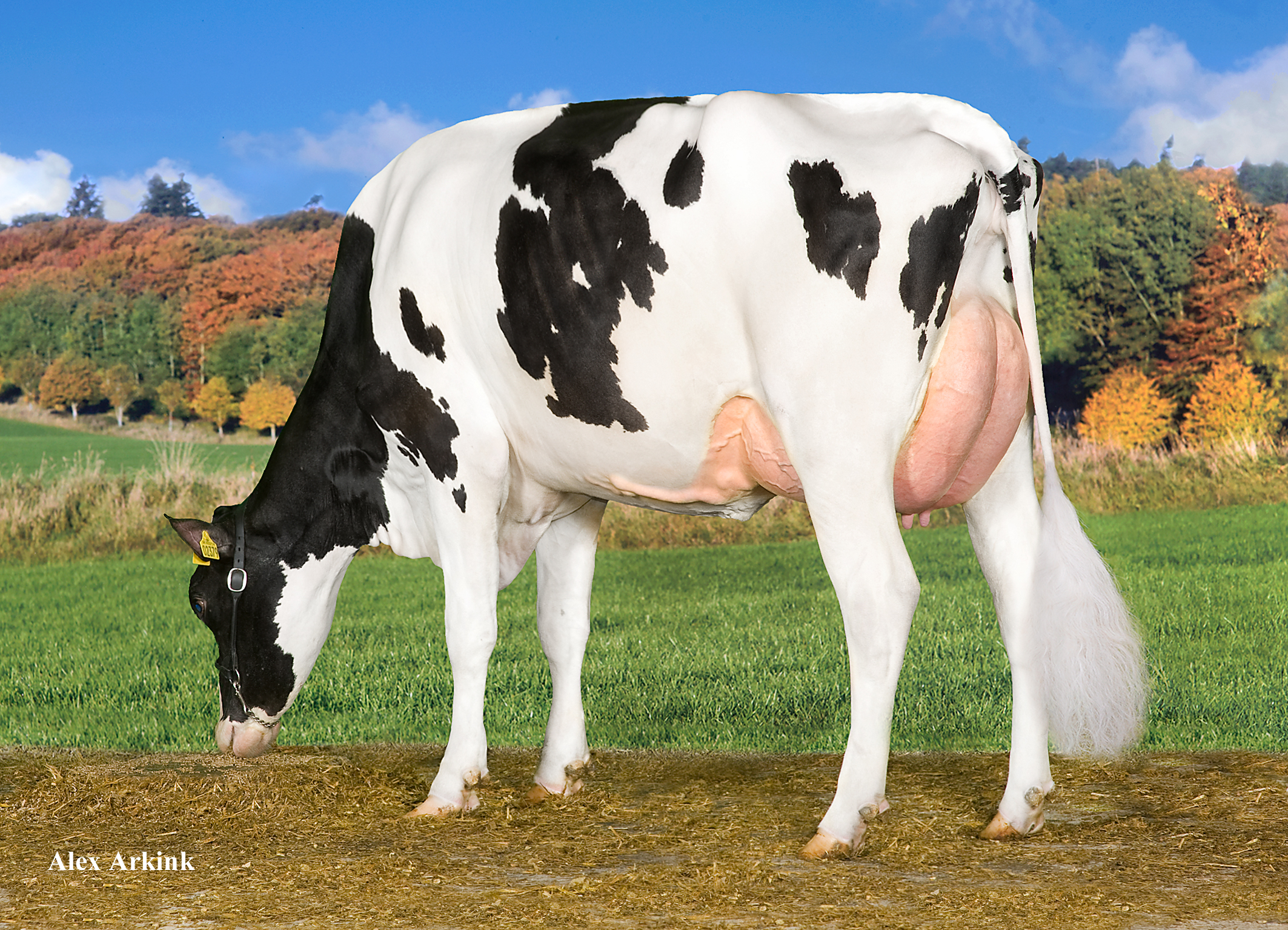 Tirsvad Bookem Nessie VG-89, dam of Tirsvad Nautic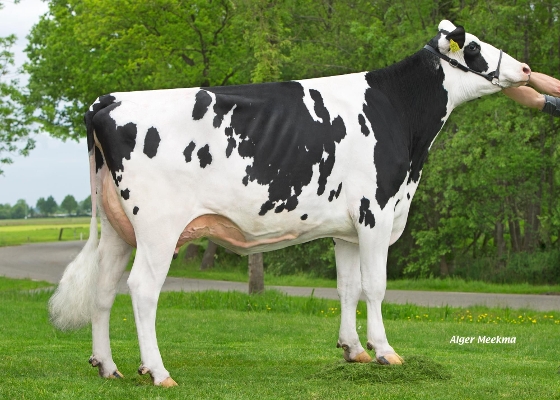 Bouw Epic Finola GP-83, dam of Bouw Final, Bouw Finder & BWN Danno Chief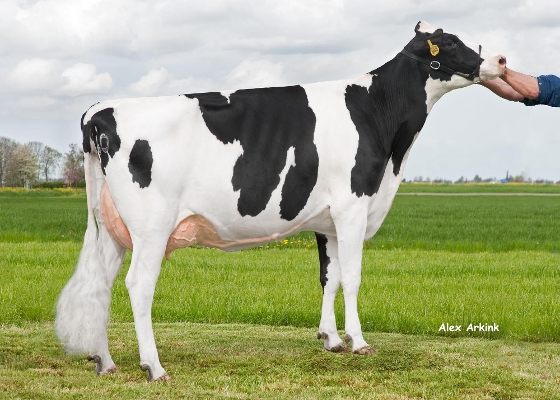 Newhouse Sneeker 548 RDC VG-85 (s. G-Force), granddam of Newhouse Jayvano RDC