New gTPI toppers at Wilder and Koepon!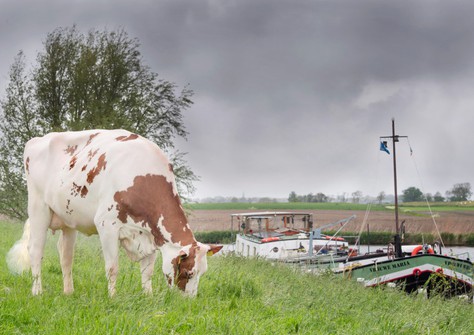 Genomics
Lakeside Ups Red Range VG-86, granddam of many new genomic toppers!
The highest gTPI females in Europe from GenHotel members this month are mainly from Wilder Holsteins and Koepon Genetics. Altena Holsteins and Willsbro Holsteins also have heifers in the top 50 gTPI in March.
Wilder 365292 is with 3028 gTPI the highest newly genomic tested female of this month. She is now the number 1 for both gTPI and NM$ of all RMD-Dotterer SSI Gameday daughters in Europe (1117 NM$) and goes back to American breeding cow Vir-Clar DE Classy VG-88 via many bull mothers. Wilder 365297 and Wilder 365299 are two Progenesis Mahomes sisters from the German "HIN M" family. These 2 full sisters score 2950 and 2906 gTPI respectively and are now the number 2 and 3 Mahomes daughters in Europe. Their half-sister Wilder 03238 (by Aquila Aristocrat Star) scores 2899 gTPI and is therefore also in the top 50.
Koepon Genetics is also very successful in March with 5 new heifers. Koepon Gameday Range 120 RF is with 2995 gTPI the highest red factor female in Europe and possibly the highest red factor worldwide. Her dam is Koepon Swingmn Range 2 Red, a due to calve Westcoast Swingman from Lakeside Ups Red Range-Red VG-86. Range 2 Red is also the dam of Koepon Gameday Range 132 RF and Range 131 RF, which score 2948 and 2900 gTPI respectively. Koepon Gameday Range 122 RF, a Gameday from a recently calved full sister of Range 2 Red, is also one of the highest red factor animals in Europe with 2926 gTPI. The highest red & white this month is Koepon Marble Range 125 Red, a Koepon Marble (Mark x Koepon Sanne 8 Red VG-88) from Koepon Altuve Range 6 RDC, with 2884 gTPI the number 1 gTPI red & white (not VRC) in Europe!
From a relatively unknown German cow family comes the new sensation at Koepon: Koepon Camden Gracie 1 RDC. Gracie 1 RDC scores 2982 gTPI and is therefore (after Range 120 RF) one of the highest red factor animals worldwide. Moreover, with 168 gRZG and 162 gRZM (B&W base!), she belongs to the absolute top in Germany. This makes her very interesting for both black and red & white breeding. Gracie 1 RDC is a double Koepon breeding product, her sire is Koepon Camden RDC (Solitair P Red x AltaSpring).
Altena Valentine 23, from the Nouws family in the Netherlands, is the number 1 of all Sandy-Valley R Conway daughters in Europe with 2907 gTPI. Valentine 23 comes from the legendary Kingstead Chief Adeen EX-94 family and features great production traits with an all-round type profile.
With +3.00 gPTAT, Willsbro Hanans Adina 3509 is by far the highest for gPTAT in the top 50 gTPI females in March. She combines this great type level with 2897 gTPI, partly due to positive component scores and a very favorable score for udder health. Adina 3509 is a Siemers Exc Hanans daughter of Willsbro Delta-Lambda Adina 25 VG-86, from the well-known Kamps-Hollow Durham Altitude RDC EX-95 family.
In terms of type, Willsbro Happen Amber (+3.91 gPTAT) and 3 Hanans daughters from the Quality Astre Felic EX-95 family at Willsbro (with +3.86, +3.85 and +3.82 gPTAT) are the highest scoring females of GenHotel members in March.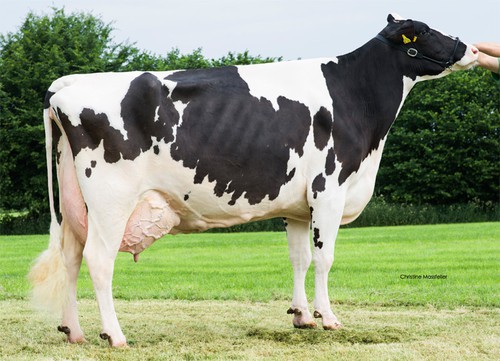 HIN Mogli EX-90 (s. Bookem), 5th dam of 3 high scoring heifers at Wilder Holsteins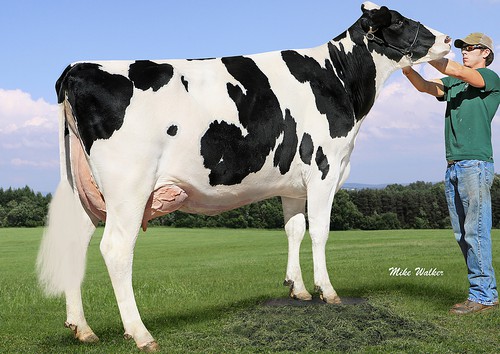 Farnear-TBR-BH Valour VG-88, 4th dam of Altena Valentine 23 (s. Conway)