New bull proofs USA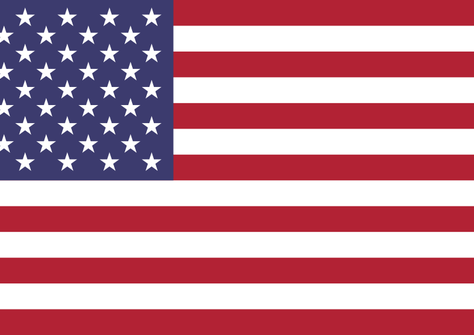 Genomics
April 2021 USA proofs released!
The April 2021 breeding values for bulls have also been published in America, with a few additions and only slightly limited changes in the top as a result.
Proven sires
The top 5 TPI Holstein bulls with milking daughters in America contains 2 new names, namely Hurtgenlea Richard Charl (Charly x Yoder) and Progenesis Marius. Both scores high for production and health traits, with average type scores. Marius is now the highest Jedi son with milking daughters, his dam is a Bombero descendant of Sully Shottle May EX-91. AOT Silver Helix drops slightly in TPI, but maintains in the top 5. Woodcrest King Doc continues to rise and is now also in the top 10 TPI proven bulls USA with almost 3300 milking daughters. With +3.40 PTAT and +2.41 UDC he scores exceptionally high for conformation at this TPI level. An interesting newcomer in the top 10 is Progenesis Positive, a Duke x Rubicon from the Synergy Planet Piper EX-91 family.
Young sires
Among the bulls of one year and older, Genosource Captain (Charl x Saber) with 3162 gTPI is now the leader again, followed by his 2 clones Jack and John. This trio is followed by Pine-Tree Gardner (Heroic x Medley), who is up 20 points and now at 3085 gTPI. Peak AltaZeolite (AltaZazzle x Positive) rises more than 40 points gTPI and with 3067 gTPI is still one of the 5 highest bulls of 1 year and older in America. Winstar Mendel P drops from 3042 to 2997 gTPI, but is still the highest polled genomic young sire. The list of highest young bulls now contains 384 genomic tested bulls with 3000 gTPI or higher. The highest red & white young bull on the USA basis is 3STAR OH Ranger-Red, scoring 2897 gTPI.
Click HERE for all new April 2021 bull proofs.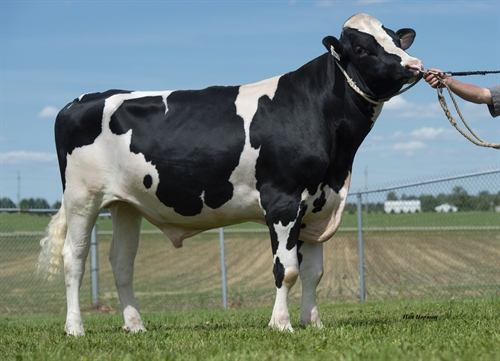 Progenesis Marius, with 2848 gTPI debuting on 4th position daughterproven sires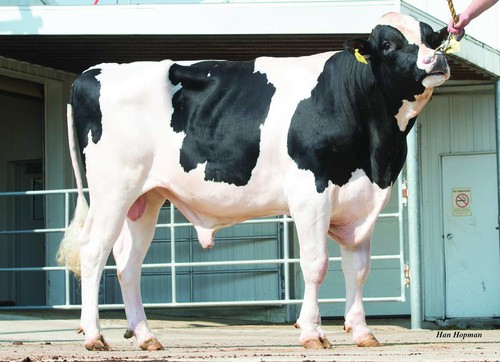 Woodcrest King Doc combines a lot of production with huge type scores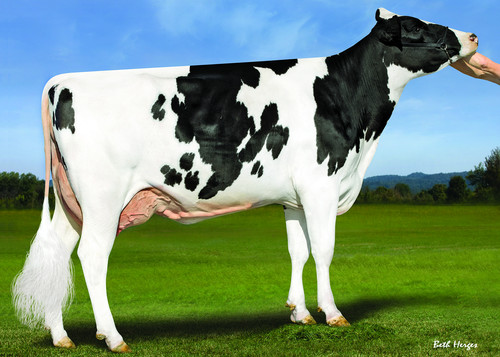 Pine-Tree 7019 Medl 7883 (Medley x Profit), dam of Pine-Tree Gardner