Looking forward to meet DG OH Donna RDC?!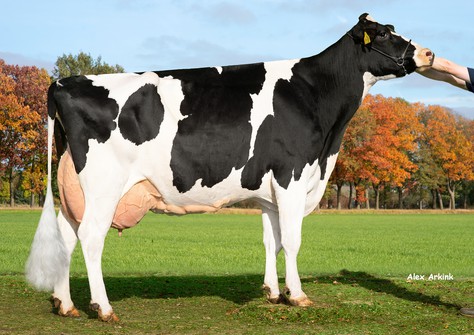 General
The fabulous DG OH Donna RDC got re-scored & pictured!
The now fourth latation Rubicon daughter DG OH Donna RDC was never been pictured professionally, although she has produced great sons like OH DG Topstone! Now, the moment finally came that Alex Arkink captured the picture of Donna RDC!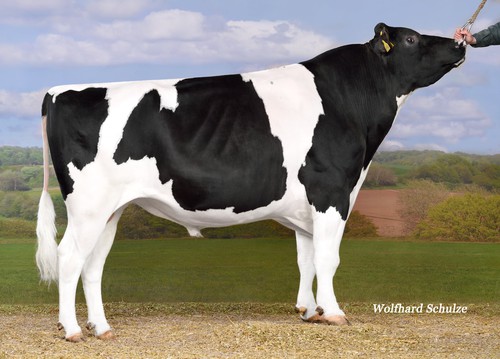 ​
DG OH Topstone, progeny proven @Masterrind
Previous attempts to photograph the stunning breeding cow were unsuccessfully, after which it was therefore first chosen to have Topstone's full sister captured on camera in 2020. Recently, however, the moment arrived for the temperamental Donna RDC to be re-classified as well as undergo the test to finally be photographed! The classifier's visit resulted in an upgrade of her score to VG-89 with EX-92 Frame and Dairy Strenght! In addition, our patience was rewarded and there is now a beautiful photo of the fourth lactation Rubicon!
DG OH Donna RDC VG-89: Rubicon x GP83 Aikman RDC x VG85 Man-O-Man x VG87 Mascol x VG88 Durham x EX90 Rudolph x Golden-Oaks Mark Prudence EX-95
Donna's granddaughter De Oosterhof DG Leida (Charl x VG-85 AltaTopshot) experienced the same route that day. This topper has already bred several high offspring! One of these, De Oosterhof Have it 3 (v. Siemers Have It All), with +2919 GTPI and the high +2.56 PTAT, will sell at the upcoming VOST Select Sale on Friday, November 25th!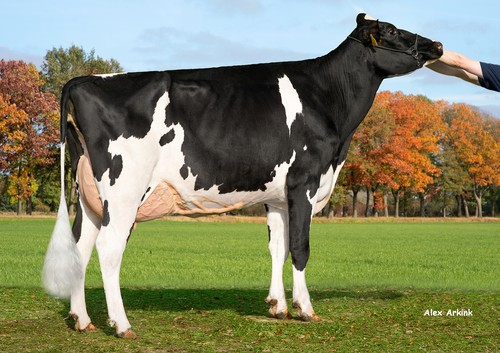 De Oosterhof DG Leida GP-83 (s. Charl)