Sisters to the no. 1 Swingman-Red classified VG!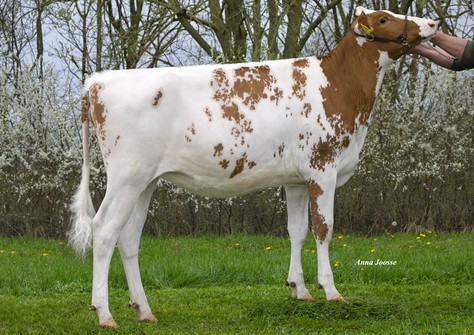 The classification day at Roubos Holsteins delivered great results for them and their partner Batouwe Holsteins this week! Two striking names within this list of results, because they are a maternal and a full sister of R&B SW Aimy Red: the no. 1 NVI Swingman-Red & the former no. 1 NTM R&W!
R&B Sw Aimee Red (Westcoast Swingman-Red x Rhala RE Quickstep Red) is currently projected at 4.84% fat and 3.50% protein, marking the huge component capability of the KHW Goldwyn Aiko RDC EX-91 family. Aimee Red scored VG-85 & VG-87 MS and is a full sister of the just freshened Aimy Red.
Their Koepon AltaTop-Red sister was also shown during this classification. The 151 gRZG testing R&B AltaTop Ailene Red calved from a 3STAR OH Ranger-Red heifer last July. Meanwhile, the results of this R&B Ranger Airene Red have also arrived and show a fantastic 155 gRZG & 2840 gTPI (865 NM$)! The first calver AltaTop-Red was classified VG-87 with a VG-88 mammary system.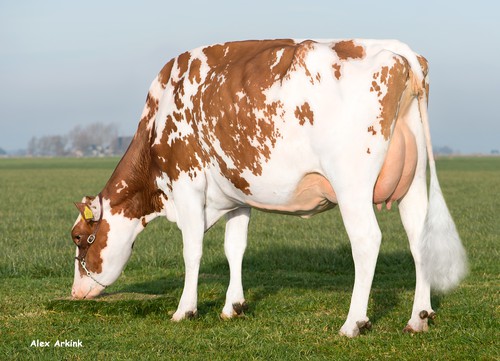 Granddam Batouwe Salsa Aiko Red VG-85
ViG My Love Red was able to get the opportunity to present herself again in her second lactation and to increase her total score to VG-87 with VG-89 MS and now VG-87 FL. The Redneck daughter from the family of the German show queen RH Talent Maxima-Red EX-94 has already produced 7 offspring. Her Mr Blondin Warrior-Red daughter R&B Wr Melanie Red was also introduced to the classifier. The bright red Warrior-Red was good for VG-87, combined with VG-88 DS!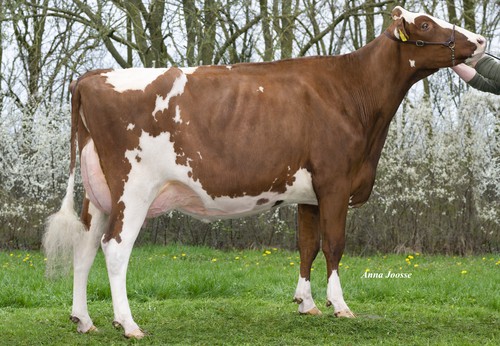 ViG My Love Red, now upgraded to VG-87!
From the well-known Ralma Juror Faith EX-91 family, a Woodcrest King Doc is milking at Roubos's farm. The pedigree of this 2-yr-old includes Goldie Sanchez Chardonay EX-94, which received a maximum score of VG-89 US as a 2-yr-old, being the fourth generation of cows in a row to do so! Their descendant RH King Doc Faith managed to score a nice VG-86 with VG-88 DS this day.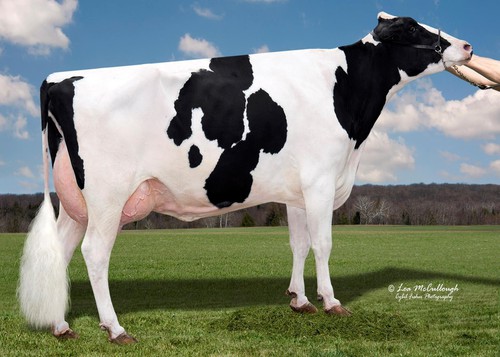 4th Dam: Goldie Sanchez Chardonay EX-94
Aimee Red, Ailene Red & My Love Red are co-owned with Batouwe Holsteins.