Julia 409 P Red won the heart of the jury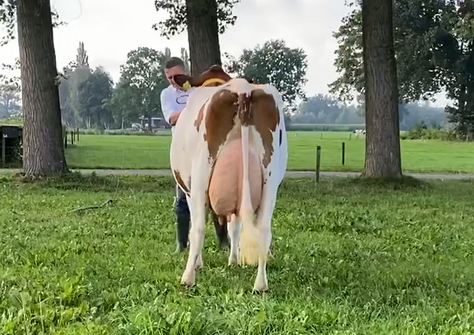 Type
Werler Julia 409 P Red EX-90
For breeders from the Dutch area Apeldoorn organising a video competition brought a great opportunity to prepare the best cows and present them to the judges. A wonderful initiative that for Julia 409 P Red ensured a day with amazing success!
The excellent Julia 409 P Red from Jacob Werler (Werler Holsteins) captured the heart of the jury during the video competition. This red DC Willem's Hoeve Magna Carta P daughter was already classified last year with EX-90 after she won the Res. Championship R&W senior @Fokveedag Apeldoorn. This year she won the R&W Grand Championship!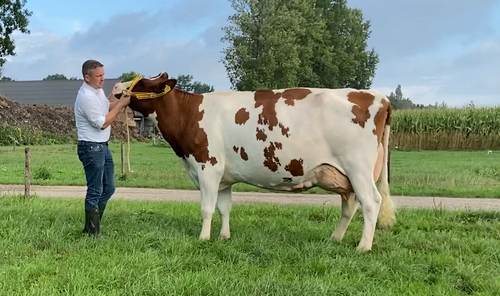 Grand Champion R&W: Julia 409 P Red EX-90
Stouwdamshof Jacoba 119 VG-89, 5th calver Talentino daughter of Stouwdamshof Holsteins competed against Julia 409 P Red EX-90 during the championship, after which she earned the Res. Championship according to the jury.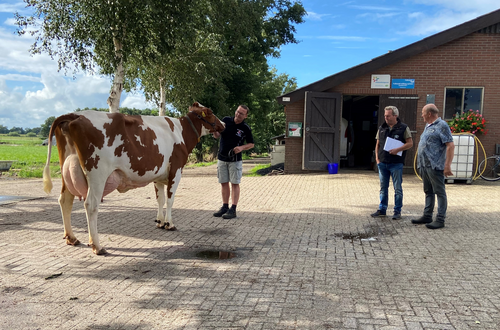 Stouwdamshof Jacoba 119 VG-89
Werler's success did not stop with winning the Grand Championship, because the success continued with the black and white competition. For example,  Lian 57 RDC VG-87 (s. Aikman RDC) was named Intermediate Champion middleclass.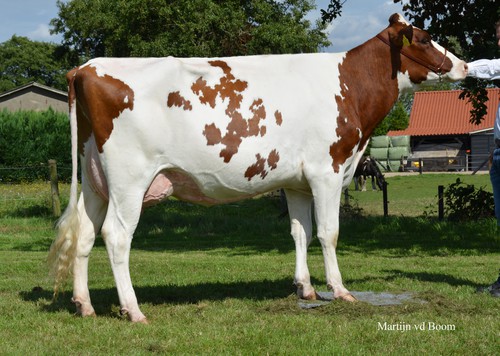 Lian 48 VG-88 (s Jotan Red), dam of Lian 57 RDC VG-87 (s. Aikman RDC) 
Also 3STAR Genetics and Poppe Holsteins had great success. Khe I'm Good (s. Gymnast), bought as a young heifer on the VOSt Select Sale, was awarded with the Reserve B&W junior 2YR title. Earlier this year Khe I'm Good scored VG-87 / VG-89 MS.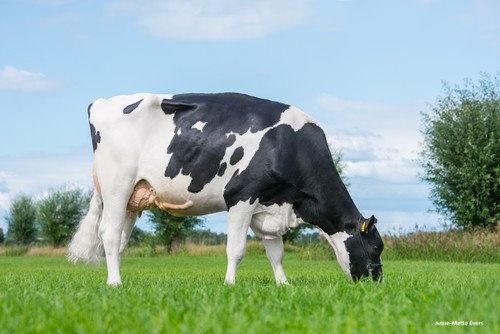 Khe I'm Good VG-87 (s Gymnast) 
In addition to KHE I'm Good VG-87, another cow that was sold through the VOSt Select Sale attended this competition, namely Lis Splash 7292 Red Vrc ET VG-86 (s. Byway). Splash 7292 Red VG-86, bred by LisLéck Holsteins, was sold to ARGH Holsteins in 2017 and was allowed to show her qualities during this competition. It resulted in a fourth place for this Byway daughter among the red heifers!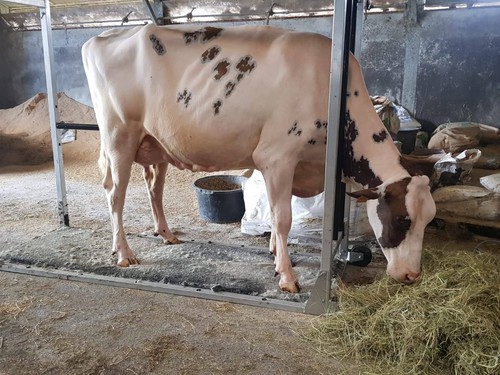 Lis Splash 7292 Red Vrc ET VG-87 (s. Byway), credits: ARGH Holsteins