Holbra Atwood Patwona passes the 100,000 kgs mark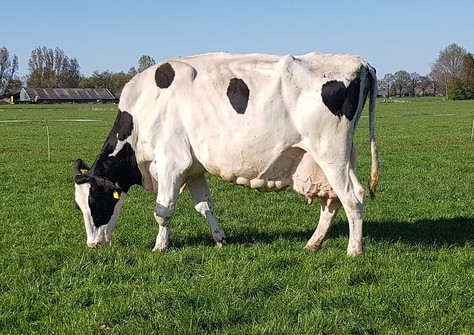 General
Holbra Patwona VG-86 ' passed the 100,000 kg barrier during her last milk recording!
Holbra Patwona VG-86 has managed to exceed the 100,000 kgs of milk mark in 8 lactations! The 6th generation from Golden-Oaks Mark Prudence EX-95 was bred by Holbra Holsteins and proved the strength of this prominent cow family at the age of 11 years old.
At the age of 2 yrs, the Maple-Downs-I G W Atwood daughter of Holbra Bolton Paulona VG-85 was already classified VG-86. Paulona was used multiple times as a donor and delivered more than 100 male and female offspring. Several (half) brothers of Patwona were purchased by AI stations, such as Holbra Nipan (by Niagra), Alvador (by Atwood) and Holbra Inseme Parsons (s. Snowman). Her full sister Holbra Atwood Patty VG-86 was also flushed, after which embryos were sold to Germany. One of these embryos resulted in  the birth of Odyssey Princes. This Odyssey-daughter grew into a fantastic and in Germany very well-known breeding cow that recieved recently a new score of EX-93!
Back to Patwona. The 8 times calved Atwood gave the Holmer family three heifer calves, of which Patwona 4 VG-86 (by Pay Out) in third lactation is still present. Now 2909 days of her life in production, Holbra Patwona achieved already a lifetime production of 100,180 kgs of milk with 5.02% fat and 3.78% protein.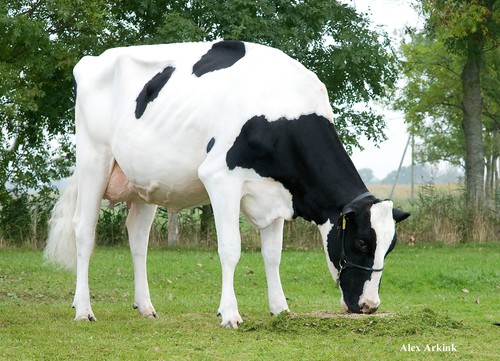 Holbra Patty VG-86, a full sister of Patwona VG-86