High GRZG Mr Puma for VanHolland & K&L
K&L PM Nelize is a +156 GRZG Mr Puma daughter owned by K&L and VanHolland Holsteins. PM Nelize combines +143 RZM and +133 RZE.
Her dam is a Beat daughter out of Balisto daughter Veenhuizer K&L BL Nelize, dam to bulls such as Jameson, Jake (s. Jetset) and Mitch (s. Milford-P). This pedigree goes via daughters of Man O Man and Mascol back at RUW Neblina VG-87 (BW Marshall x VG-85 Lord Lily x Tui Onyx Nick VG-86). This family is among the top for a long time already and PM Nelize once more proofs the value of this great breeding cowfamily.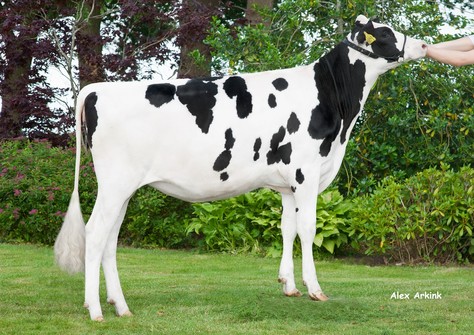 Veenhuizer K&L BL Nelize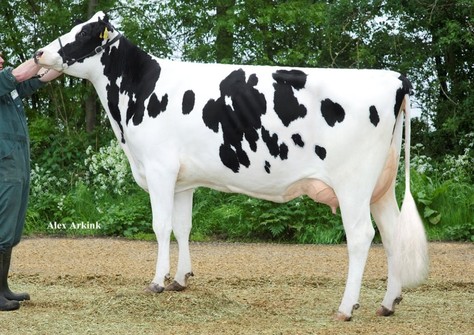 Veenhuizer Nelleke VG-87