High GNVI for Sudena Massia Red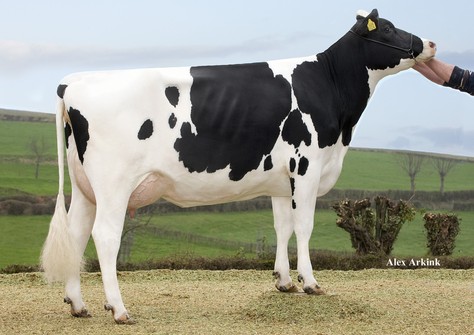 Genomics
Apina Massia 172 RDC VG-87, granddam to Massia Red
Carnival-Red daughter Sudena Massia Red from Sudena Holsteins has now a genomic index on Dutch basis. She scores +343 GNVI and would have been the #1 Carnival daughter of December and she is among the highest R&W heifers in the Netherlands.
Massia Red offers high components, fertility and very good type. Not surprising given her pedigree.
Components
The dam to Massia Red is Apina Massia 246 RDC, a VG-87 classified Solero daughter owned by Apina Holsteins. She is projected at over 13.000 kg of milk with very high components in her current 2nd lactation. The dam to Massia 246 is one of the very best Dutch O Man daughters; Apina Massia 172 RDC VG-87. She obtained a lifetime production of 67.169 kg of milk with 4.61% fat and 3.70% protein. Massia 172 is a granddaughter of Apina Massia 21 EX-90.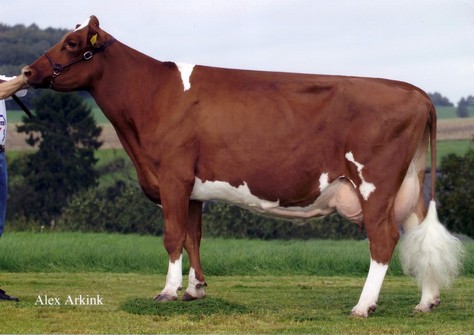 Apina Massia 21 EX-90