Great news of 3STAR Cimona RDC at VOF De Bruin!
General
3STAR Cimona RDC classified VG-88!
This week the beautiful 3STAR Cimona RDC was classified at the De Bruin family in Giessenburg. She is a superbly uddered Lindenright Moovin RDC out of K&L King Doc Ciracha VG-85, the strong type branch of the Larcrest Juror Chanel EX-93 family, and comes from the 3STAR EmbryoProgram.
3STAR Cimona RDC calved at 2.03 years and has grown into a fantastic milking 2-yr-old, which shows a great combination of dairyness and strength, contains a desired body depth and has a well-attached udder with a great cleft. As a heifer calf, she was already one of the barn favourites of the De Bruin family.  During the successful participation at the Fokveedag Hoornaar 2021 she became Reserve Champion Senior Heifers. Cimona RDC was flushed as a heifer with 3STAR OH Ranger-Red and then bred back by Ri-Val-Re Rager-Red.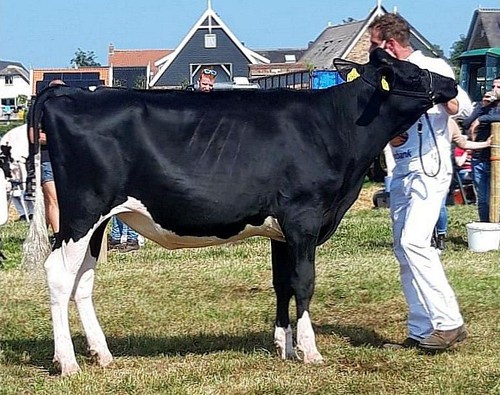 3STAR Cimona RDC at the Jongveedag Hoornaar
Cimona's first genomics result of +3.51 gPTAT confirmed her type potential. Now, several proof runs later, her gPTAT has even risen slightly to +3.56 gPTAT! The pitch black Mooving RDC daughter makes a great first record, projected at 11,758 kgs of milk. This way Cimona is working hard to follow her dams footsteps. Earlier this week, Cimona, tracing back in five generations to Larcrest Crimson EX-94, is scored VG-88 with VG-88 Mammary! 
The strong breeding Larcrest Juror Chanel EX-93 family is still in demand among by both conformation and genomics enthusiasts. Many bulls from this proven family still sell to AI studs. At the moment, top bulls such as Larcrest Captivating, Peak Altaclaude, Spread P and Sea P Red are very popular.
3STAR Cimona RDC VG-88 is open to flush. Requests are welcome.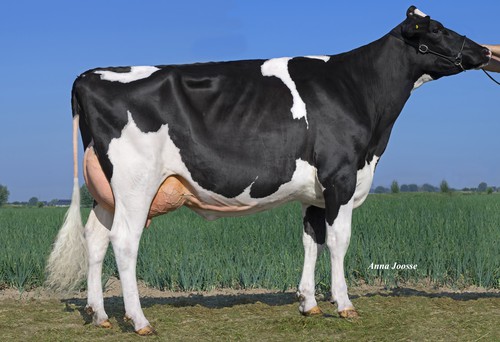 Dam: K&L KD Ciracha VG-85 (s. King Doc)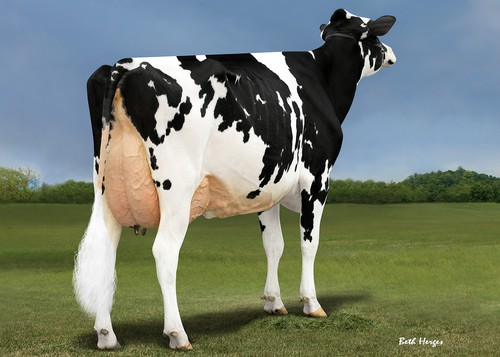 3rd Dam: Larcrest Circadian EX-92 (s. Doorman)