Fancy granddaughter of Apple-Red EX-96 in the Selection Sale!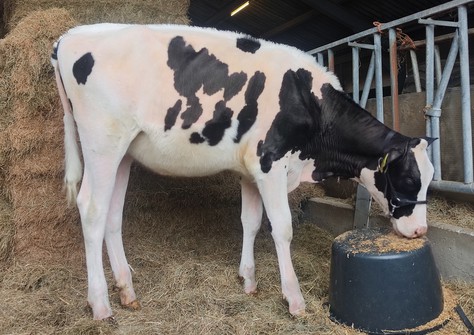 Sales
Batouwe Ronald Apple RDC, lot 17
The chances of obtaining a direct descendant of the All-Time Red World Champion, KHW Regiment Apple-Red EX-96, are shrinking by the day. However, Batouwe Holsteins offers you the opportunity to get a granddaughter during the ongoing GenHotel Selection Sale.
From the powerful producer Apple-Pts Aubrlyanna RDC VG-85, one of the few direct Woodcrest King Doc daughters of KHW Regiment Apple-Red EX-96, Batouwe Holsteins purchased embryos sired by Trent-Way-Js Ronald RDC. From this purchase, Batouwe Ronald Apple RDC was born in August last year. Meanwhile Aubrlyanna RDC is working on her second lactation, producing 12,408 kgsM with 4.50% fat and 3.80% protein in 319 days. Her full sister in France, Nohl Apala RC, also scored VG-85 as a milking 2-yr-old and won the Championship at the OHHH La Vache 2021 as a pregnant heifer.
The combination Ronald RDC x King Doc x Apple-Red EX-96 is very exclusive, the more interesting is the purchase of this Apple RDC! The Apple-Red EX-96 cow family is very successful through both its female and male offspring. Popular bulls from this line at the moment are Tower Red, Appleway and Amaretto Red. At the World Dairy Expo last fall in Madison USA, Apple-Red offspring Blondin Stars Allie-Red (3rd Fall Heifer Calf), Riverdown Unstopabull Ascamper (3rd Spring Yearling Heifer), Apple-Pts Addie-Red VG-89 (3rd Senior Two-Year-Old Cow) and Apple-Pts Ainsa-Red EX-91 (3rd Junior Three-Year-Old Cow) excelled in the showring and keep this legend alive.
Lot 17 Batouwe Ronald Apple RDC can already be yours today!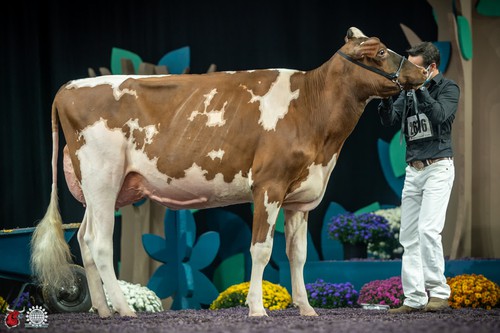 Apple-PTS Ainsa-Red EX-91 (Altitude Red x Apple-Red EX-96)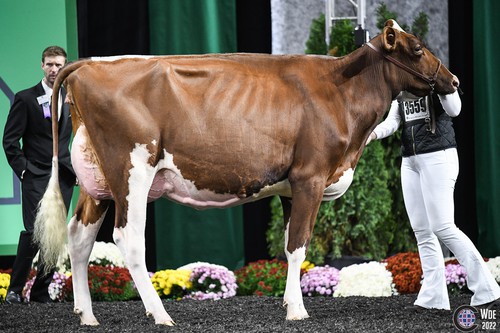 Apple-Pts Addie-Red VG-89 (Warrior-Red x Apple-Red EX-96)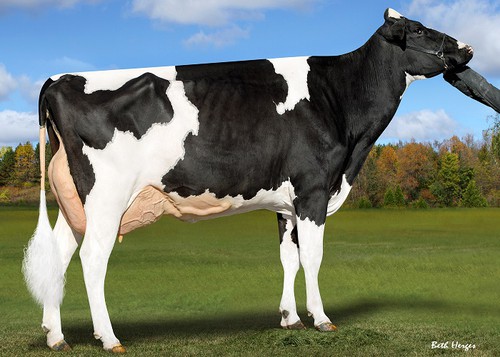 ​Dam ot 17: Apple-Pts Aubrlyanna VG-85 (King Doc x Apple-Red EX-96)