GenHotel welcomes Neppelenbroek as a member!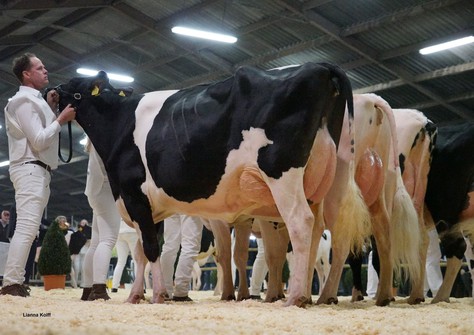 General
Robert Neppelenbroek showing Charity 4 VG-88
New member at GenHotel is Robert Neppelenbroek. Robert is employed as a breeding specialist at an international breeding organization and he also knows how to put his passion into breeding with his own successful heifers. In several years breeding he has created some talented females in terms of both show type and index. 
From various (inter)national cow families, including  A Brookview Tony Charity EX-97, Prairie-Hoeve Marie EX-92 and MS Welcome Colby Taya VG-88, Neppelenbroek invested in embryos and also in heifers and milking cows. From the Giessen Charity line of the Brookview Tony Charity family, Robert has now managed to breed his own strong type line,  starting with Charity 4 by Maple-Downs-I Gw Atwood. In 2018 she managed to take the second place in the Junior 2-Yr-old Class at the national HHH Show. This fancy Atwood out of Giesen Charity 44 EX-91 (by Million) is classified VG-88 (VG-89 MS).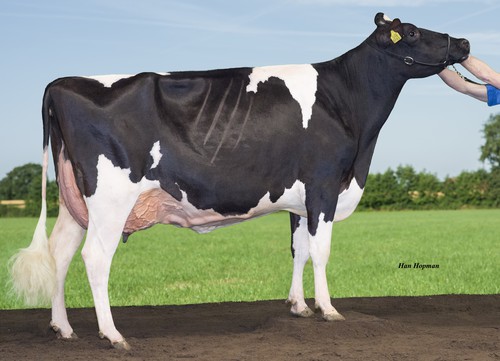 Charity 4 VG-88 (s. Atwood), now in 3rd lactation
From the branch a VG-86 Jedi x VG-89 Goldwyn x Giesen Charity 14 EX-91 (by Duplex) x Giessen Charity 4 VG-88 (by Stormatic) Neppelenbroek bred the 9th generation VG/EX with Our Favorite Undenied daughter Charity 16. The first calver Undenied from the VG-86 Jedi is already classified with the maximum score as a 2-yr-old of VG-89 & VG-89 MS!

Charity 16 VG-89 (VG-89 MS) s. Our Favorite Undenied
From the originally American cow family of MS Welcome Colby Taya VG-88, Robert bought some Siemers Rengd Parfect embryos from a King Doc x De Oosterhof Mon Tahaya VG-86, owned by De Oosterhof. This resulted in four pregnancies and therefore also four heifer calves! Special is the 3044 gTPI & +2.57 gPTAT scoring Tahaya. This makes Tahaya not only the highest Parfect of these four, but also the number 4 gTPI Parfect daughter in Europe! Tahaya will soon be ready to flush.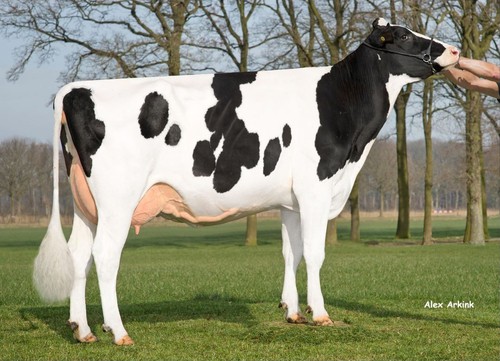 Granddam of the no. 4 gTPI Parfect in Europe: De Oosterhof Mon Tahaya VG-86 (by Montross)