Genhotel members now includes Geestland Holsteins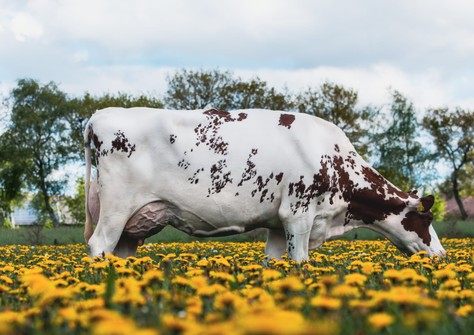 General
Barn favorite GLH Entitle Uta Red EX-90
At the end of 2022, GenHotel welcomed a new member, namely the German Geestland Holsteins. The most interesting females of the Funck family can be viewed on their page and we would like to introduce some of their heifers to you.
In the very north of Germany, more than 100 kms above the city of Hamburg, the dairy farm of the Funck family, also known as Geestland Holsteins (GLH), is situated. The heart of these Holstein lovers beats faster when breeding stunning red animals both for conformation and genomics.
In addition to participating in dairy shows, Funck also is investing in breeding top-index animals. Through the use of sires of sons such as Poppe Freestyle-Red, Poppe Flight Red and 3STAR OH Ranger-Red, but also the purchase of embryos and high testing females, this breeder is increasing the genetic level of his herd fast. In the meantime there are already some success stories to mention,  such as the home-bred GLH Flight Roxette Red and her Ranger-Red sister GLH OH Sunny Spring Red (161 gRZG). Roxette Red is a Flight-Red daughter with 162 gRZG, which also shows 126 gRZN, 129 gRZS and 133 gRZE in her transmitting profile! Their granddam Schreur Vision Red VG-87 (by Styx Red) is a daughter to Schreur Holsteins' Schreur Sunny RDC and was purchased as an embryo. Sunny RDC is the dam to the proven sire Schreur Shimmer RDC and the famous brood cow K&L OH Sunny Red! A brother of Roxette Red & Sunny Spring Red has already been purchased by an AI stud.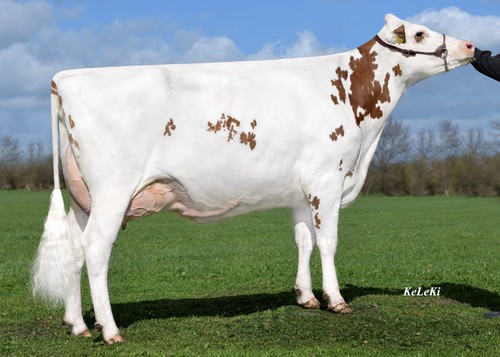 Schreur Vision Red VG-87 (VG-88 MS)
From the Canadian Progenesis Mark Persephone RDC, by Wilder Mark RDC, with 2739 gTPI & 151 gRZG, leading back to Buttwood Durham Perfume EX-94, Funck also purchased some embryos. This brought them a red 156 gRZG scoring Poppe Freestyle-Red. With Progenesis FS Athene Red they own one of the first red and white offspring of Perfume EX-94!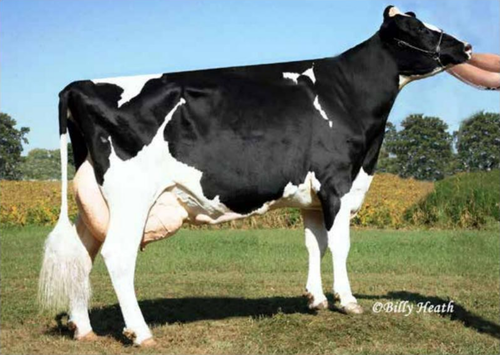 Buttwood Durham Perfume EX-94
During the Koepon Selection Sale 2022, the owners of Geestland Holsteins found a good addition in Koepon Freestyle Moon Red (Koepon Freestyle Range 100 Red). This Freestyle-Red is a daughter of Koepon OH Rubels Range 17 Red, the full sister of top sire 3STAR OH Ranger Red. She transmits fat & protein, super type and has nice scores in multiple systems, such as 150 gRZG, 1546 gISET, 4177 gPFT and 2762 gTPI. Koepon Freestyle Moon Red is co-owned by H. Staack.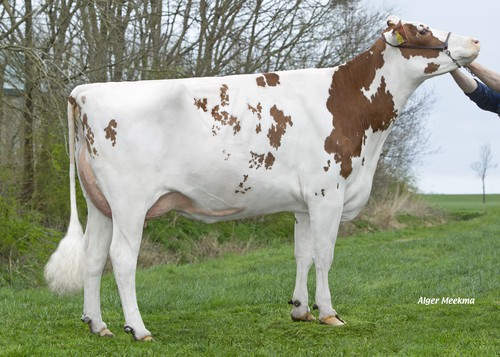 Granddam Lakeside Ups Red Range VG-86
Geestland Holsteins is also active on social media. Follow them on Instagram via geestland_holsteins !