February genomic run USA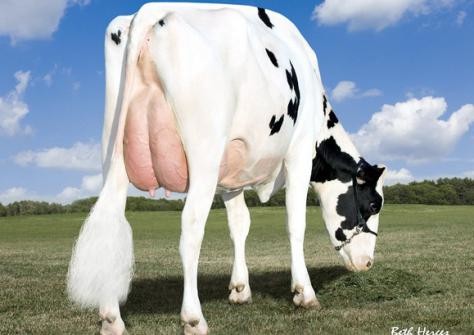 Genomics
Ammon-Peachy Shana VG-87, 4th dam of Koepon Nitro Sopia
The February genomic gTPI run has delivered several new high genomic females in Europe, however no new additions in the present top 5. Highest new female is Go-Farm Shannon, a Progenesis Topnotch daughter with 2867 gTPI out of the German GIN Spionin cow family of Gillesen, Neustadt. Koepon Nitro Sophia, from the Wesswood-HC Rudy Missy EX-92 family, is now with 2844 gTPI the highest genomic tested female at Koepon Genetics. Also Koepon Nitro Classy 447 belongs with 2740 gTPI to the highest G-Deruyter AltaNitro daughters in Europe. Peak Dr Chantal 1046 (s. AltaDrago), a descendant from the Canadian Aija Outside Joy EX-90 family, scores with 2838 gTPI in the top 5 too.
5 toppers for Wilder Holsteins
Wilder Holsteins has this run even 5 newly tested females in de top 50. Wilder Hilti is a Wilder Hotspot P daughter with 2780 gTPI out of the very popular bulldam Wilder Hira VG-85. From the same family are Wilder Heli and Hui, both daughters of Welcome Tarrino out of Wilder Hiros, the full sister of Hotspot P. Also Wilder Fin and Foto, two Cookiecutter Humblenkind daughters from the renown Ralma Juror Faith EX-91 family, score in the top 50 gTPI this month.
Other high testing heifers this run are Redrock-View Klutch-daughters K&L OH Modesto, a granddaughter of S-S-I Bookem Modesto VG-87, and OH K&L Rock Haven (out of the Cookiecutter Mom Halo VG-88 family), both co-owned by De Oosterhof and GenHotel. Last but not least is HET Redrock Winnie, from the Whittier-Farms Lead Mae EX-95 family, owned by Hurkmans ET in the top 50 newly genomic tested females.
Click HERE for the top 50 gTPI females in Europe in February.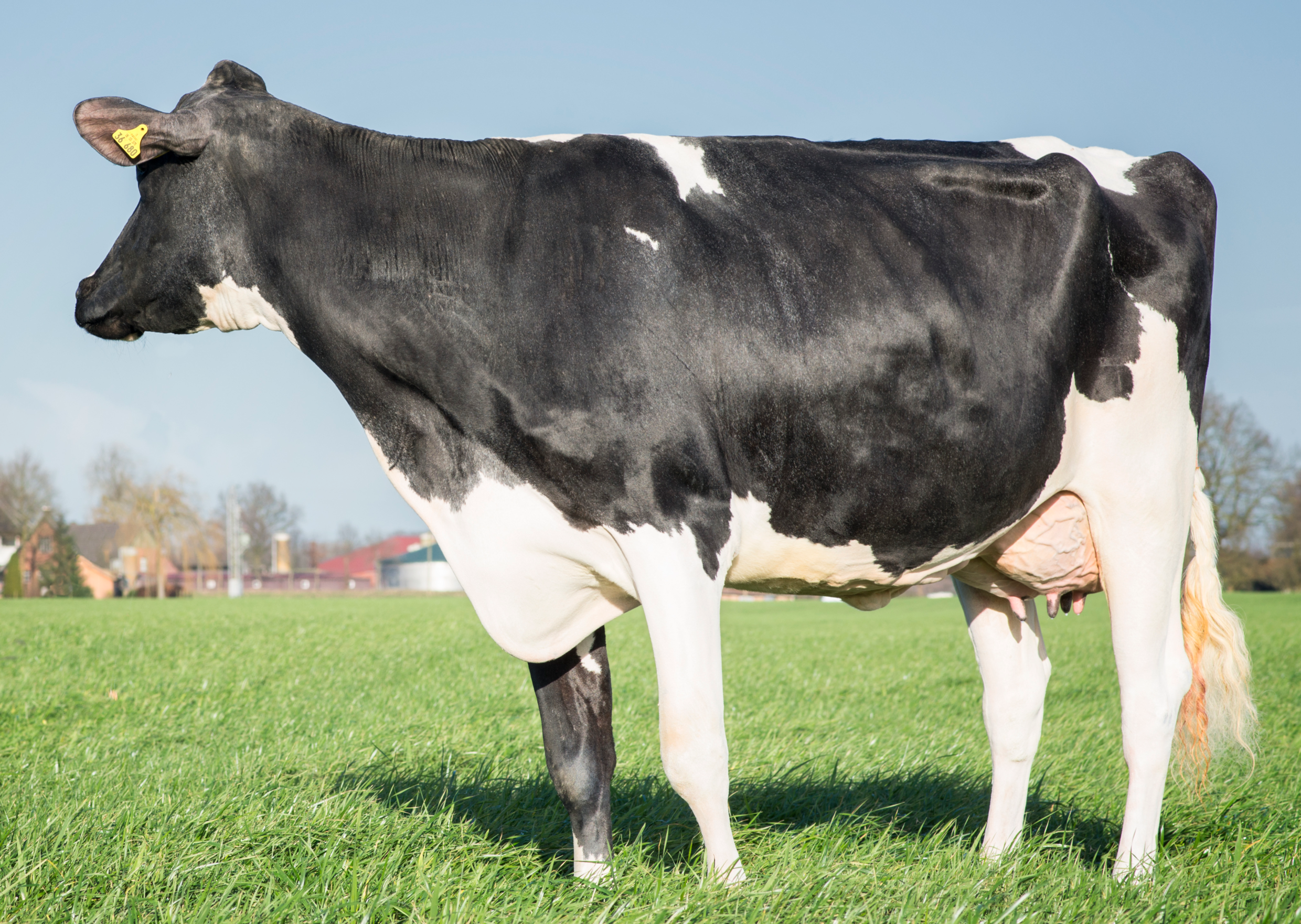 Wilder Hira VG-85 (s. Saloon), influential bulldam                                                                 
                                                              and in the pedigree of Wilder Hilti, Heli & Hui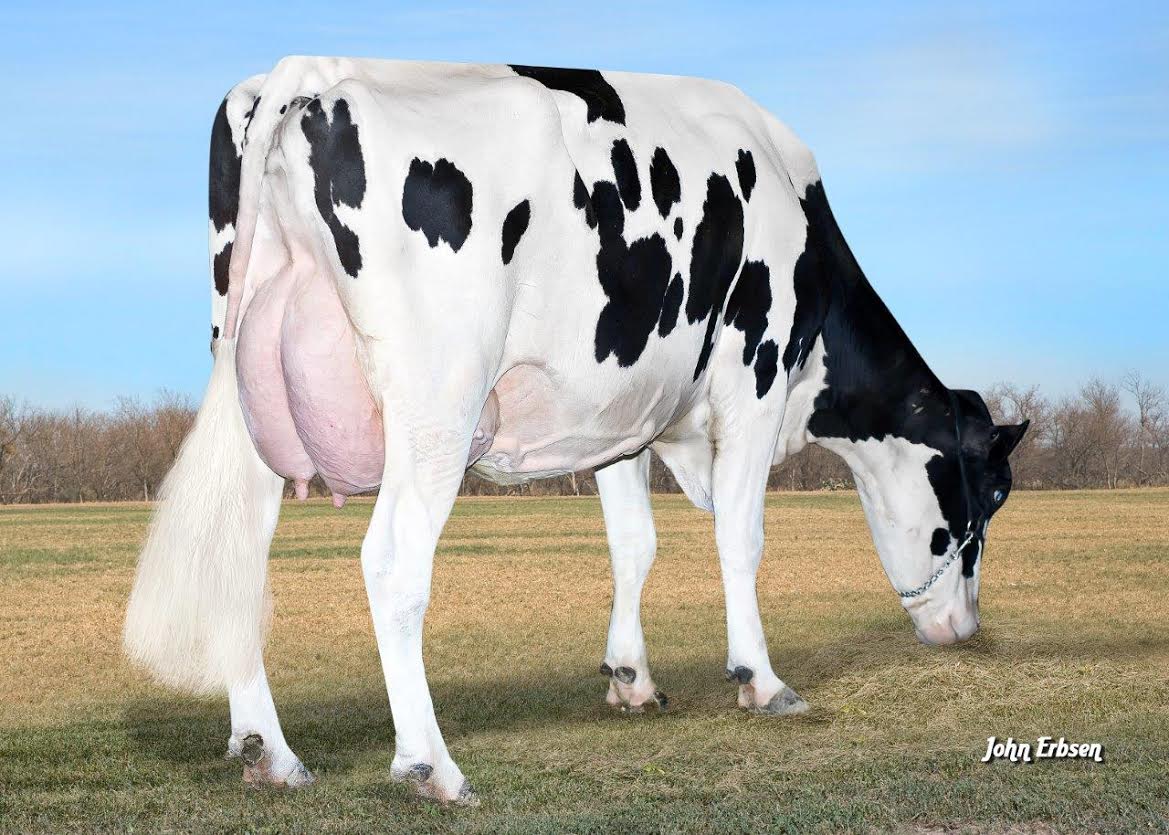 S-S-I Bookem Modesto VG-87 (s. Bookem), granddam of K&L OH Modesto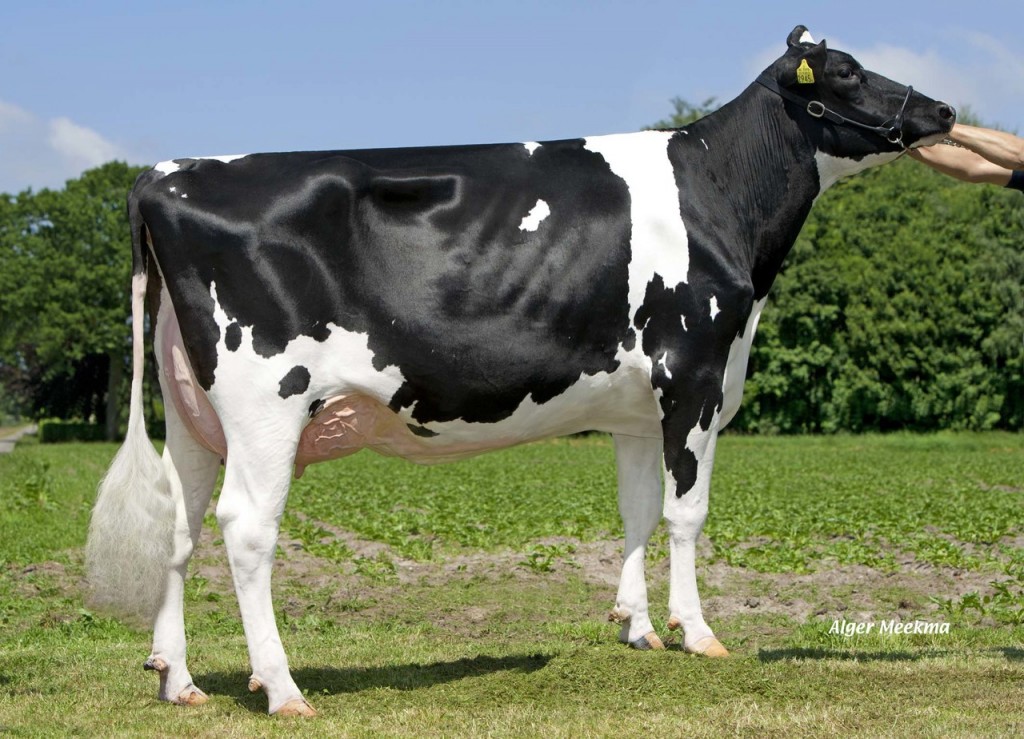 Gevels Willie 1 VG-89 (s. Aftershock), 3rd dam of HET Redrock Willie