Fantastic full sisters at Lindenhof Holsteins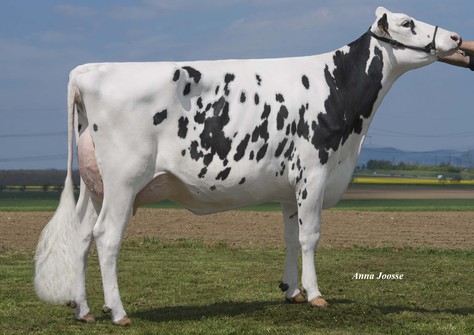 At Lindenhof Holsteins they have two fantastic milking 2-yr olds. We are talking about HLB Binale and HLB Baccara, Balisto sisters of Richmond-FD Barcelona GP-84 (Perry x Richmond-FD S Barbara EX-90). Both sisters are pictured recently as you can see on the attached pictures. Binale and Baccara are very fancy heifers, both classified VG-87 and producing well. Because of their high genomics they are both flushed and have several high testing daughters.
HLB Binale
On the picture above you can see HLB Binale VG-87. She has several high testing Jetset daughters including HLB Olala, the #1 Jetset daughter in Germany with +160 GRZG. Another interesting Jetset daughter of Binale, HLB Birke, is now owned by HWH Holsteins and K&L. She scores +157 GRZG with +138 RZE.
HLB Baccara
HLB Baccara is a full sister to Binale and also classified VG-87. She has 6 Detour daughter with high genomics. What to think of HLB Brilliante (+2614 GTPI / +152 GRZG) and HLB Bermuda (+2640 GTPI).
And if you are falling in love with this family you have the possibility to buy a Detour daughter of Baccara at the Holstein Forum Kösters Variety Sale. Selling as lot 56 at this sale is HLB Berberitze, who scores +154 GRZG and +2615 GTPI.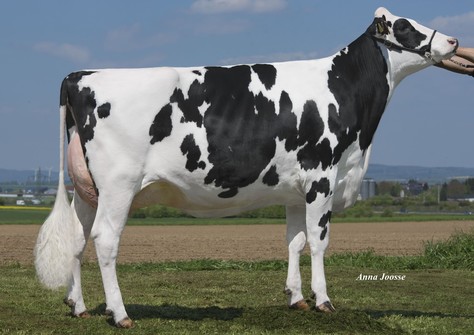 HLB Baccara VG-87, full sister to HLB Binale VG-87