Dam of high scoring gNVI Endless RDC classifies VG!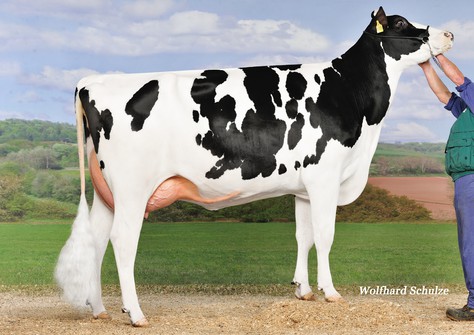 General
RR Elisa Marie VG-86, 3rd dam of Elise VG-86 & full sister to BestBoss
Recently, Oosterbrook Holsteins sceduled a classification day, in which a number of 2-yr-old milking heifers were scored and a Hanillo daughter in 5th lactation increased her total score.
One of the highlights of this day was Oosterbrook Remington Elise with VG-86. The Peak Remington goes via Broeks MBM Elsa EX-90 back to Ever-Green-View Elsie EX-92. Elsa EX-90 (by Marshall) was purchased as a heifer by Harry Broekhuis, flushed as a heifer several times and one of the flushes led to the birth of the international top sire Flevo Genetics Snowman! The following generations of dams have put the family even more in the spotlights, since they delivered the renown proven sires Omanoman, BestBoss and Backstage.
Elise VG-86 was flushed to a.o. the Dutch bull Delta Endless RDC. As a result, the 360 gNVI scoring Oosterbrook Endless Alise RDC was born. In March 2022 Alise RDC ranked in the top 100 gNVI Females and was even the number 3 gINET Endless daughter in the Netherlands & Flanders!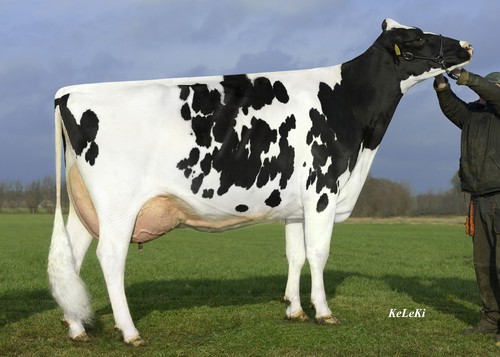 5th Dam: RR Shottle Elisa EX-90
With VG-85, the first calver Oosterbrook Spark Jazzstar RDC (out of the Conant-Acres Rotate Jacky EX-92 family) was rewarded. Her dam, Oosterbrook Chevrolet Jazzstar VG-85, was flushed several times due to her allround transmitting profile. One of her Sandy-Valley Afterburner daughters was sold to Germany in 2016. With 165 gRZG (08-2016), Oosterbrook Burning Star was the highest Afterburner in the world based on RZG at the time. Her son NH Brightside (by Battleship) was purchased by the German AI station RSH.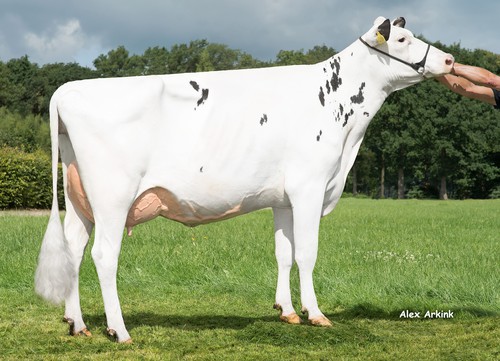 Dam: Oosterbrook Chevrolet Jazzstar VG-85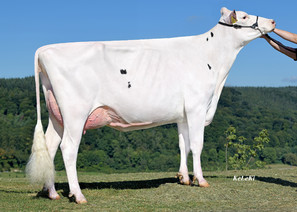 Oosterbrook Burning Star VG-86 (Afterburner x Jazzstar VG-85)
The fifth lactation Hanillo daughter Oosterbrook Acm S Hanillo could already be admired last week, after she was named Reserve Senior Champion & Senior Udder Champion Old during the Fokveedag Bathmen/Laren. Just before Hanillo won these titles she was classified VG-89 with even EX-92 Dairy Strength!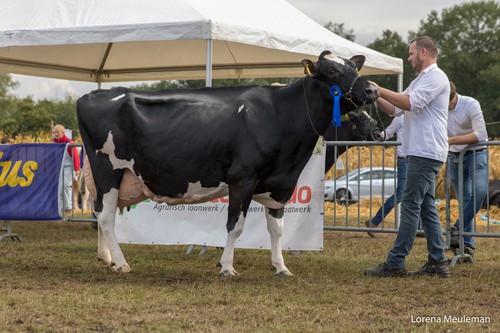 Oosterbrook Acm S Hanillo VG-89