Van het Zomerbloemhof excels in West Flanders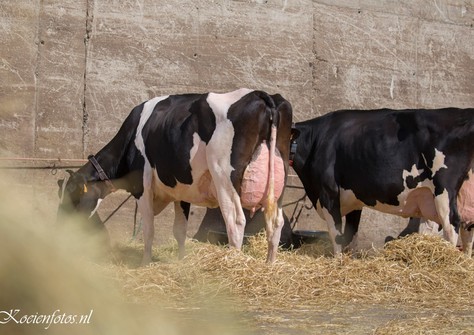 Sires
Lola V/h Zomerbloemhof EX-90 was named Senior Champion
During the annual market in Gistel, Flanders, the provincial show of West Flanders was held. Rock-solid was exhibitor and GenHotel member Van het Zomerbloemhof, who participated with two excellent cows in the senior class.
Two fantastic fourth lactation cows entered the show ring last Sunday. The snow-white Marieclaire V/h Zomerbloemhof EX-90 (EX-92 FL) is a Morningview Mcc Kingboy, which goes back to Rabur Outside Pandora. With her score she is the 9th generation VG/EX in a row! Dam Holec Mogul Panzul VG-88 (EX-91 MS) is a well-known Dutch donor, which also won prizes during the Winter Show Houten in 2017 and 2019. Marieclaire EX-90 matched this success and was named Reserve Senior Champion West Flanders 2022. She is projected in her 4th lactation at 17,160 kgM!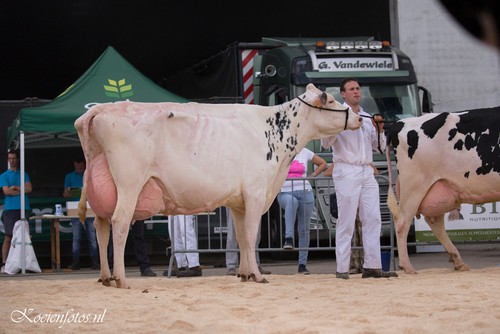 The Kingboy competed in the championship with herdmate Lola V/H Zomerbloemhof, an EX-90 S-S-I Mogul Reflector with EX-91 Mammary. Foundation dam of Lola EX-90 is the American Rilara Mars Las Ravena EX-91, also the foundation cow behind the American proven bull Roylane Socra Robust.
Lola EX-90 proves with her show success that this cow family has even more to offer than breeding high TPI offspring. This show resulted in a big title for her: Senior Champion West Flanders 2022!