Daydream 48 & Catharina 3 Red new excellent cows at Van der Steege
General
Rhala Daydream 48, the fifth homebred excellent cow at Van der Steege.
It was a double hit at Rhala Holsteins & Excellent Genetics, the dairy farm of the Van der Steege family. Two 4th lactation cows got the opportunity to increase their conformation score to excellent!
Meanwhile, the Markwell Durham Daisy EX-92 family at Van der Steege has become the backbone of their herd. Part of this cow family is the fourth calver Rhala Daydream 48 by Anderstrup Malta (Model x Snowman). This daughter of Rhala Daydream 16 EX-90 (by Bookem) was already good for VG-88 with VG-89 DS & FL in her 3rd lactation. During this last visit of the classifier she managed to increase her score to EX-90 with EX-91 FL and EX-90 MS, after having freshened for the 4th time in February. Daughter of this new excellent is the VG-87 points Rhala Re Blues Red daughter Rhala Daydream 66 RDC, which was already in the spotlight earlier this year because of her maximum VG-89 score for DairyStrength.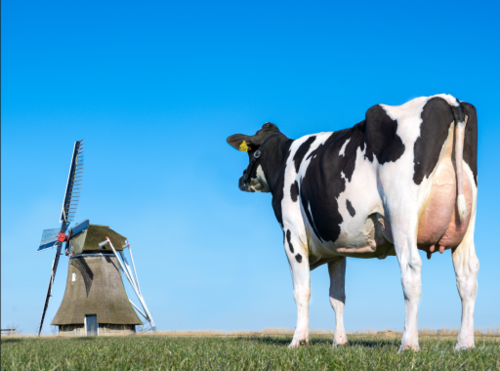 Rhala Daydream 66 RDC VG-87, Blues-Red x Daydream 48 EX-90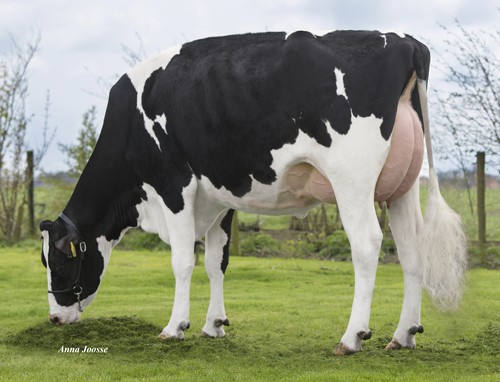 Dam: Rhala Bookem Daydream 16 EX-90 (EX-90 MS)
The purchased Batouwe Catharina 3 Red (by Schreur Apoll P Red), bred by Batouwe Holsteins, came to Van der Steege in May 2021. This red beauty managed to become early pregnant each lactation. The Catharina's prove longevity and durability. For example, her 10-year-old granddam, Catharina 68 Red EX-92, is still present. During her lifetime the EX-92 Kian has produced 100,000 kgs of milk and 10,000 kg of fat and protein. This fourth lactation granddaughter, Catharina 3 Red, is projected at 10,437 kgM with 4.38% and 3.16% fat. In addition to her production, she also visually follows her granddam. The classification led to a score of EX-90 with EX-91 FR & DS!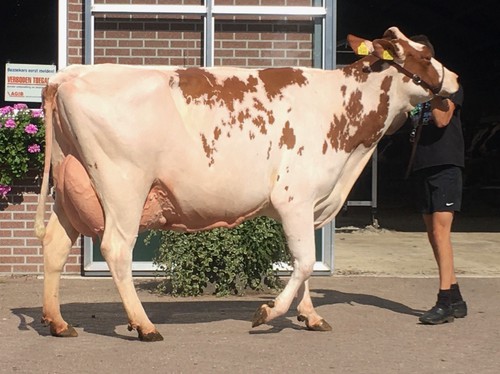 Batouwe Catharina 3 Red EX-90 (Photo from 2020)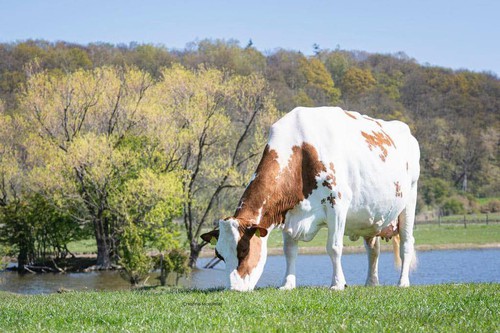 Granddam: Catharina 68 Red EX-92 (s. Kian)