August 2022 bull proofs USA
Genomics
August proofs are published!
In America, the August 2022 breeding values for bulls have been released, with some new bulls in the top of the TPI rankings.
Proven bulls
The number 1 TPI daughterproven bulls of April, Mr T-Spruce Frazz Lionel, easily maintains his leading position and even rises 18 points to now 3190 gTPI. The numbers 2 to 4 of April, Renegade, Tahiti and Alphabet, also manage to maintain this run in the top 7 of America. In 3rd place is now Denovo 2705 Venture (Achiever x Delta), which thus rises 50 places and 173 points TPI. Blumenfeld Myles Arkham(Myles x Yoder) also makes a great debut, with 2980 TPI in 5th place. Stable in the top 10 is also ST Gen R-Haze Rapid, which in addition to 2934 TPI also scores +2.21 PTAT and +2.08 UDC. Pine-Tree-I Pursuit, the number 1 of December '21, keeps his breeding values fairly well at the same level (now 2917 TPI), but now drops from place 6 to 13 by the rise of other. The highest polled bull, Cherry-Lily Zip Luster P (Zipit P x Kingboy) with 2867 TPI, is with +2.80 PTAT and +2.36 UDC also the highest conformation bull in the top 50 TPI proven bulls. King Doc and Delta-Lamba now score +3.31 and +2.89 PTAT respectively, but are in 68th and 64th place for TPI.
Young bulls
Also in the bulls of one year and older, the list leader is unchanged: STGen Cowen Thorson was and is still the highest bull, now with 3218 gTPI (+12 points) and extreme production potential. He is followed by Wilra SSI GD War Gear (3160 gTPI), an early Gameday from the high producing Wilra Lionel 1910 VG-86, which was still in 4th place in April. Progenesis Perky, also a Gameday, but in this case from an AltaZazzle dam at Westcoast Holsteins, is now in 4th place due to very favorable health traits. Five of the top 10 gTPI bulls with NAAB code are Gameday sons now.
The highest polled bull is again Winstar Maxwell P, a Winstar Mendel P from a Denovo Entity dam, with 3141 gTPI the number 8 gTPI, tracing back to the well-known brood cow Seagull-Bay O-Man Mirror VG-86. His half-brother, Denovo 3927 Myriad P, follows him with 3117 gTPI, his dam is Denovo Luster-P 3398.
Click HERE for all new August 2022 bull proofs.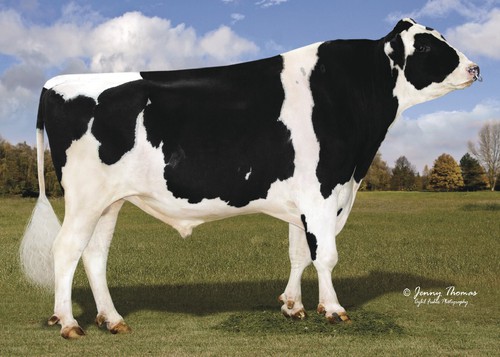 Cherry-Lily Zip Luster-P (Zipit P x Kingboy), highest type bull in the top 50 TPI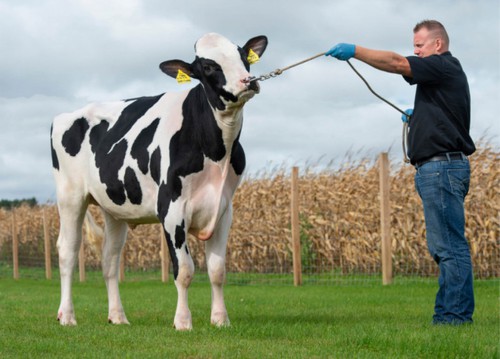 Farnear Delta-Lambda, (Delta x Uno), combining production and type!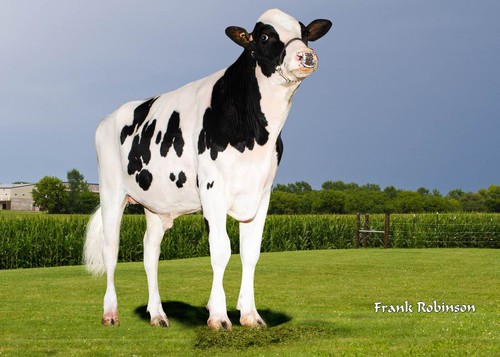 STGen Cowen Thorson (Cowen x Charl), with 3218 gTPI number 1 young sires