Arethusa Colton Venus raised to VG-89!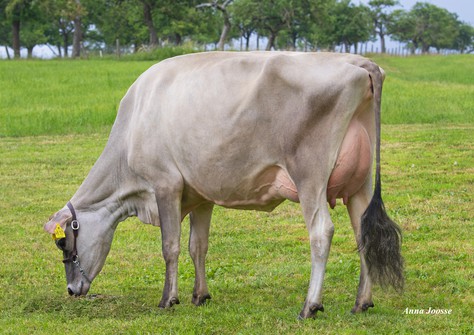 General
Arethusa Colton Venus, pictured as a 2-yr-old
A huge update for the German Arethusa Colton Venus of RZN Holsteins. She already received VG-86 as 2-yr-old, but now that this Chilli Action Colton-ET has calved again and developed into a very nice young dairy cow, it was time for a re-classification.
This amazing Jersey is a daughter of the Grand Champion Royal Winter Fair 2010 - Arethusa Veronicas Comet EX-95 - and granddaughter of a.o. triple Grand Champion World Dairy Expo - Huronia Centurion Veronica EX-97. With these dams in her pedigree, it is for sure that Arethusa Colton Venus will grow into a great breeding and show cow. Especially because Venus increased her score to VG-89 with EX-90 TY. Not only does Veronica EX-97 know how to leave a huge mark on her offspring, this line also produces a lot of milk.
RZN Holsteins currently owns several daughters from Venus VG-89 sired by type bulls Casino, Jordan and Chrome.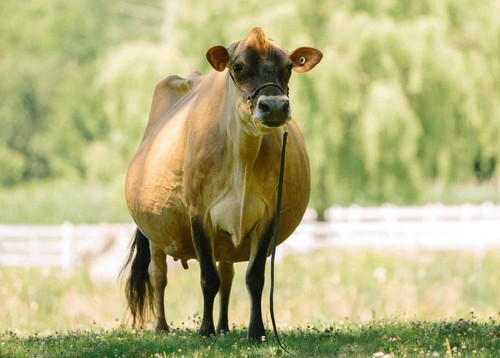 Granddam: Huronia Centurion Veronica EX-97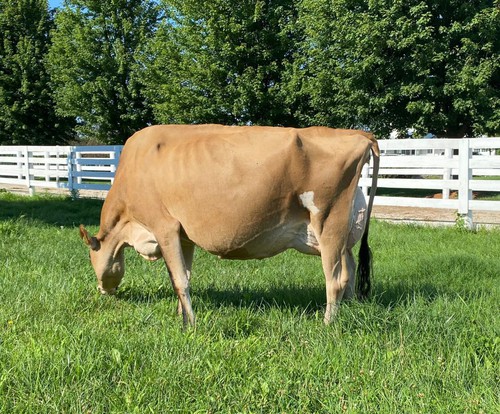 Full sister: Arethusa Colton Cadbury EX-91