April 2022 bull proofs USA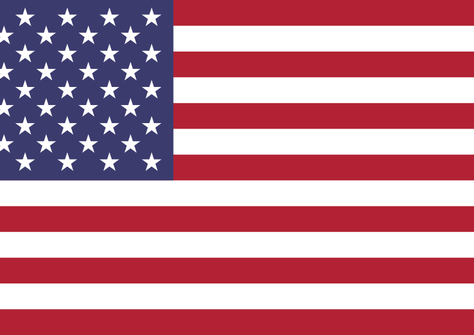 In America the April 2022 breeding values for bulls have been published, with many new bulls debuting in the top.
Proven sires
The top 5 TPI of proven bulls with milking daughters in America contains 2 new names. Mr T-Spruce Frazz Lionel (3172 TPI!) takes over the lead from Pine-Tree-I Pursuit (now no. 6), at a great distance from the rest, especially due to an extreme production potential. S-S-I Pr Renegade manages to maintain himself in 2nd place and also has an outcross pedigree (Jaltaoak x Millington). De-Su Frazz Tahiti 14104 moves from 29th to 3rd place and, like Lionel, is a son of Melarry Josuper Frazzled. He also owns great production potential, resulting in 2994 TPI. Pine-Tree Acura, an ABS Achiever half-brother of Pursuit (Imax x Profit), debuts in 4th place, partly due to good health traits. In 5th place OCD Helix Alphabet (Helix x Yoder) holds up well. Hurtgenlea Richard Charl (Charly x Yoder) drops from 3rd to 12th place due to a drop in his TPI (-27 TPI, now 2880 TPI).
Young sires
The highest bull in the list of bulls of one year and older is now STGen Cowen Thorson, at 3206 gTPI.
He is already a grandson of Mr T-Spruce Frazz Lionel through his sire, Pine-Tree Lionel Cowen, and is a descendant of Snow-N-Denises Dellia EX-95. Thorson is followed by Rmd-Dotterer Bolt Action, an early Gameday with 3167 gTPI, out of a Renegade maternal sister of Gameday. Number four on the list, Wilra Gameday Kahn (3153 gTPI), is also a Gameday son. His dam Wilra Lionel 1910, indeed a daughter of the number 1 proven bull Lionel, comes from the cow family of Wilra Farms in America, from which the proven bull Butz-Hill Delta-Worth was also bred.
Winstar Maxwell P, an early Winstar Mendel P out of a Denovo Entity dam, is the number 3 and the highest polled bull on the USA basis with 3159 gTPI. He goes back to the renown brood cow Seagull-Bay O-Man Mirror VG-86.
Click HERE for all new April 2022 bull proofs.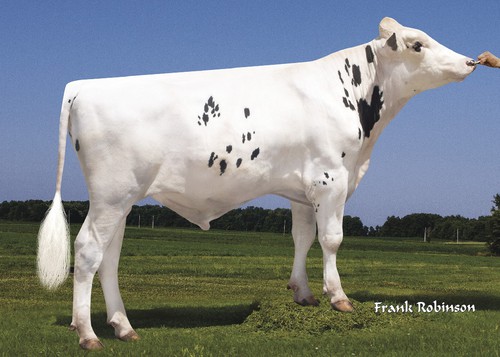 Mr T-Spruce Frazz Lionel (Frazzled x Montross), number 1 TPI proven sires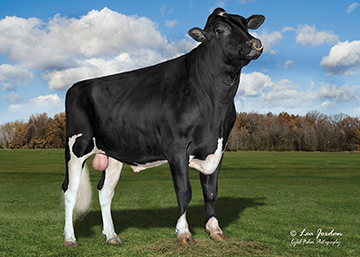 S-S-I Pr Renegade (Jaltaoak x Millington), number 2 TPI proven sires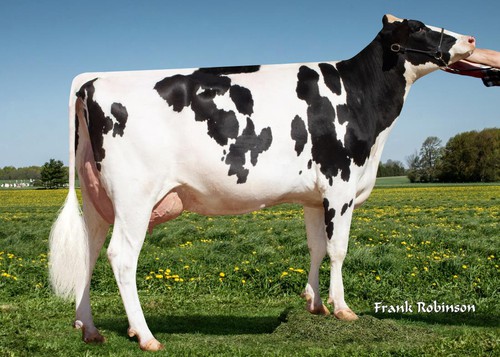 Mormann Director 56713 (s. Mr Pre Director), granddam of STGen Cowen Thorson