Veenhuizer K&L JT Jameson, a real sensation!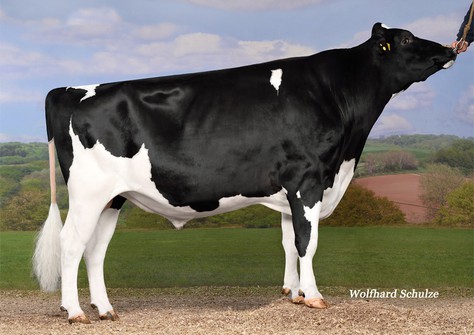 Sires
Veenhuizer K&L JT Jameson EX-90
The pitch-black De L'Avenir Jetset son Veenhuizer K&L JT Jameson made a strong debut in the December 2020 RZG proven list, where he was placed 5th with 152 RZG. At the April 2021 proof he still manages to maintain his 5th place. 
Veenhuizer K&L JT Jameson is one of the few Jetset sons which got a chance to proof himself in Germany. Due to his high breeding values and deep, proven maternal line, which traces via RUW Neblina VG-87 Tui back to the stunning Onyx Nick VG-86, he was able to convince Masterrind's sire-analysts. At that time Jameson was by far the highest gRZG testing son of Jetset combined with high milk production, positive components, A2A2 and an attractive conformation profile. This meant that, in addition to owner Masterrind, dairy farmers also saw the potential of this bull, bred by Uineken (Veenhuizer Holsteins) and 3 STAR Genetics.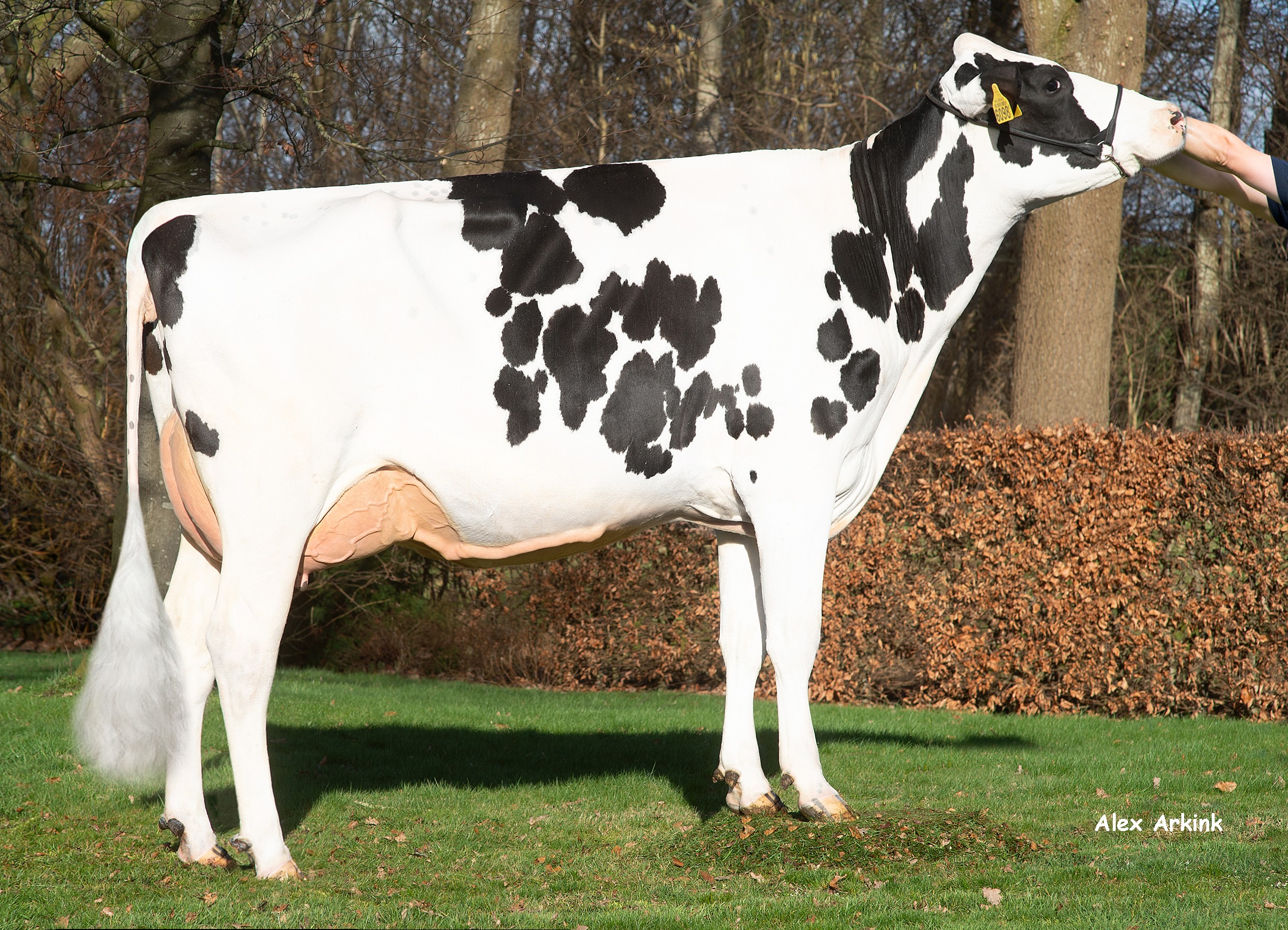 Maternal sister: Veenhuizer K&L BL Nelize VG-87 (s. Board)
Because of his very allround profile and the ability to transmit high RZG (>150) to his progeny, he's able to perfectly meet today's requirements. In his first proof in December 2020 there were only about 30 daughters included in his RZG breeding values. Now in April there are already >280 for production and >170 included for conformation. In particular, his 90 Height, 131 RZE (with 135 Udders), 128 RZN, high fat &  protein percentage and completely flawless health trait scores make him very popular with dairy farmers.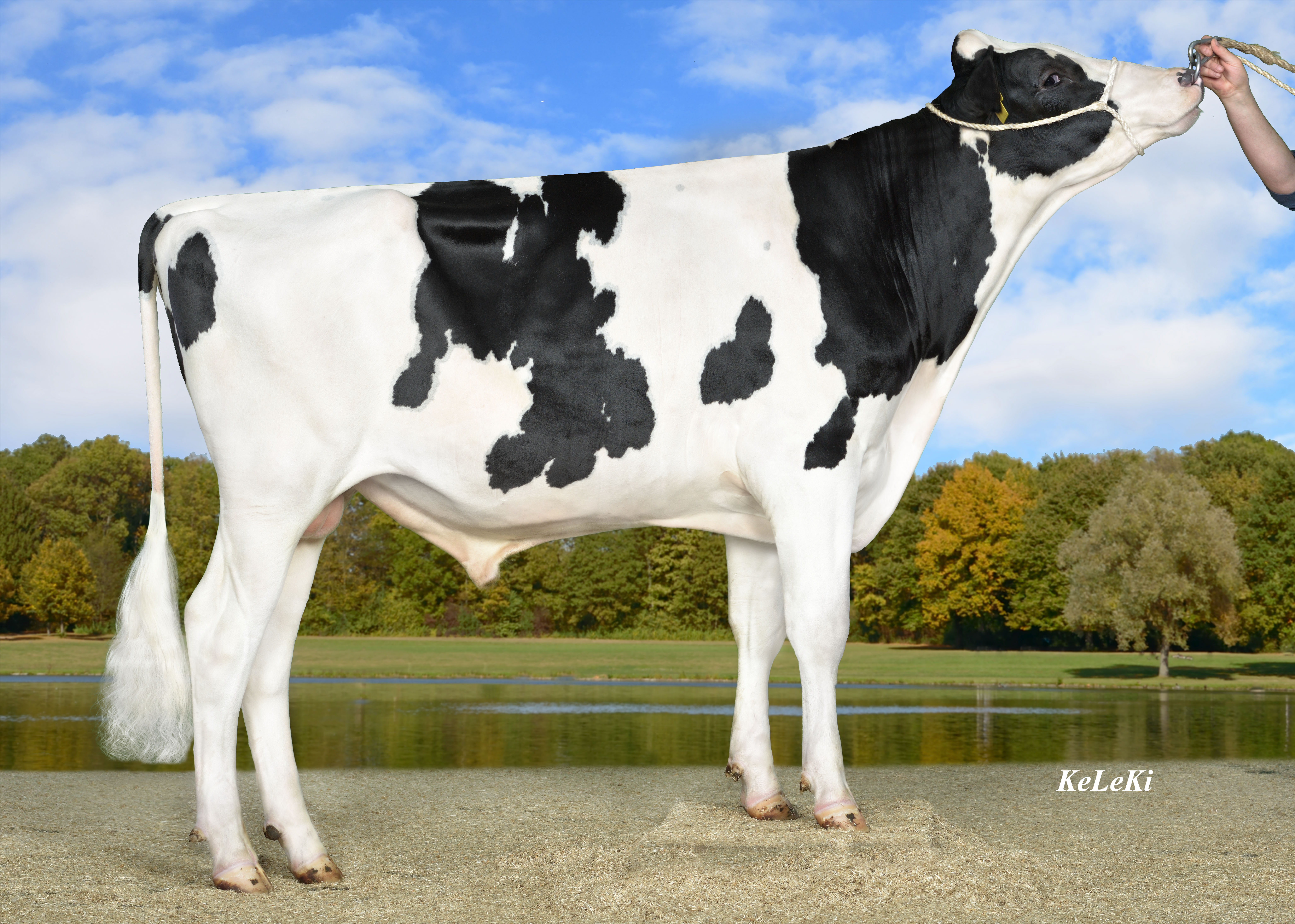 Full brother: Veenhuizer K&L JT Jake @RUW
Also Jameson's full brother Veenhuizer K&L JT Jake @RUW made a stunning impression this index run and made it to the 18th place in the B&W RZG progeny proven list. 
Recently Veenhuizer K&L JT Jameson even reached the score of EX-90! The now more than 3,000 registered offspring are spread across a total of 12 countries where the allrounder is used and he's developing into a real Holstein sensation!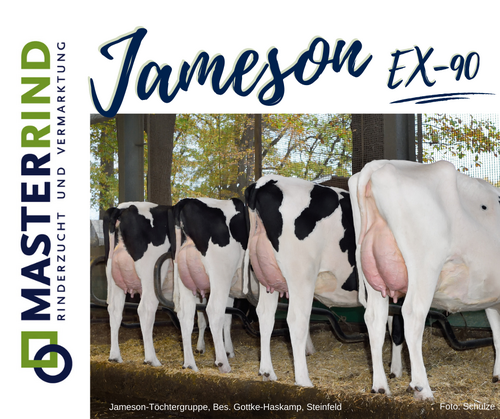 On Wednesday the 14th of April at 7.30 PM Masterrind will give an online progeny group presentation in which Jameson daughters will be shown. To enjoy this presentation, registration is required and can be done via this link.