Twelve-year-old Koepon Snow Classy 97 RDC brings multiple highlights!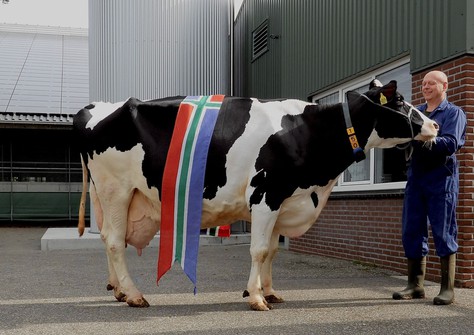 General
Koepon Snow Classy 97 VG-87 (Snowman)
On the dairy farm of Koepon Genetics there are currently about 25 dairy cows housed with an age of 8 years or older, of which Flevo Genetics Snowman daughter Koepon Snow Classy 97 RDC, calved again at 11.01 years, is the oldest member of this herd!
The eighth calver Koepon Snow Classy 97 RDC is unstoppable! Many highlights have already passed during her milking career at Koepon Genetics. As in first lactation, the Snowman daughter was already good for a score of VG-85 and achieved a first production that was 28% above herd average. The red factor Classy bred 9 offspring of which were pared based on conformation. One of these daughters is Koepon Door Classy 161 GP-84, which was photographed as a 2-yr-old and made it to a lifetime production of 71,838 kgM with 3.93% fat and 3.46% protein.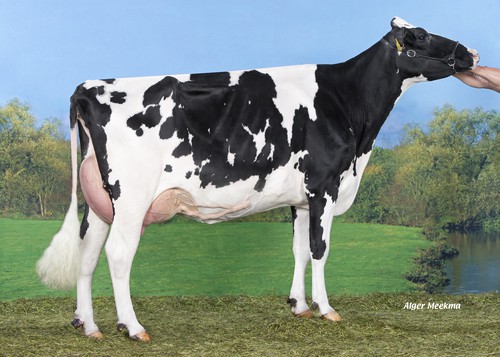 Koepon Door Classy 161 GP-84
In 2020, in six lactation, Classy 97 RDC passed the 100,000 kgM mark in 2,362 days. After calved again twice and completing her 7th lactation with 15,934 kgM, 4.10% fat and 3.20% protein, this queen of the Koepon herd recently also managed to produce the impressive amount of 10,000 kg of fat + protein! As icing on the cake, the Snowman upgraded earlier this week her total scored to VG-87 with EX-91 for Type! With this new classification score, the 11th generation VG-scored Classy in a row, received the admirable award of 'Sterkoe 2* (2 Star Brood Cow)'.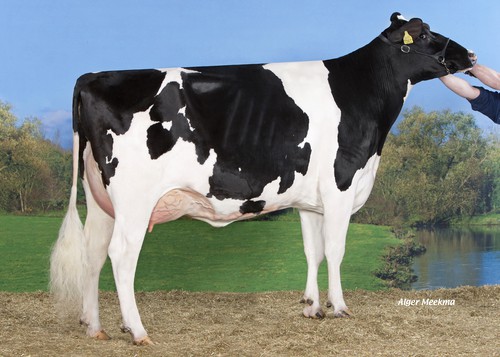 Dam: Koepon Lboy Classy 59 RDC VG-87 (s. Lawn Boy P Red)
* Requirements Star Brood cow 2: 12 years, production of 5% above herd average, udder score: VG-85 and a total score of at least VG-85.