The 11th cow at Holbra Holsteins passing the 100,000 kgs mark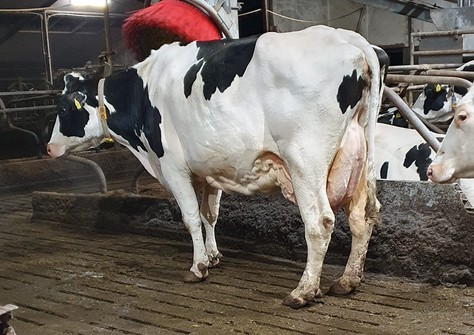 Last week, a member of the Golden-Oaks Mark Prudence EX-95 family brought another highlight to Holbra Holsteins' herd: the eleventh 100,000 kgs milk cow!
Holbra Malon 6 RDC VG-86 is the eleventh cow at the farm of the Holmer family, which will soon make the switch to AMS, reaching the 100,000 kgs barrier. In just 2,077 days, the Wilder Kanu P Red daughter from Holbra Malon VG-87, also the dam of Holbra Bastilo @KI Kampen, achieved this great milestone.
With an average production of no less than 16,335 kgs of milk, this Golden-Oaks Mark Prudence EX-95 decendant managed to produce 100,034 kgs milk at almost 8.5 years of age. Malon 6 RDC was bred last November and hopefully pregnant to be able to start her 6th lactation!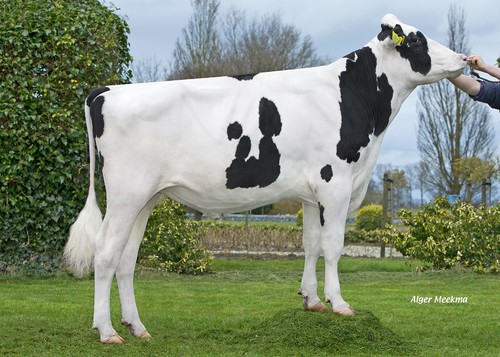 Holbra Bastilo, maternal brother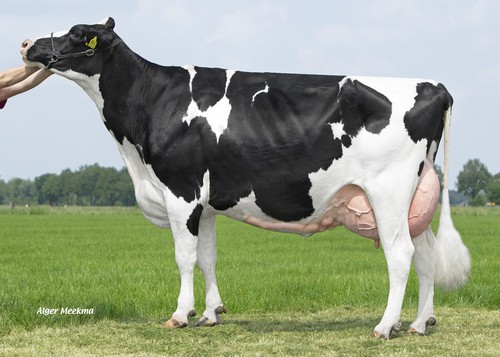 Holbra Malon 3 VG-88 (Balisto x Malon VG-87) lifetime 79.444 kgsM 4.59% fat & 4.03% protein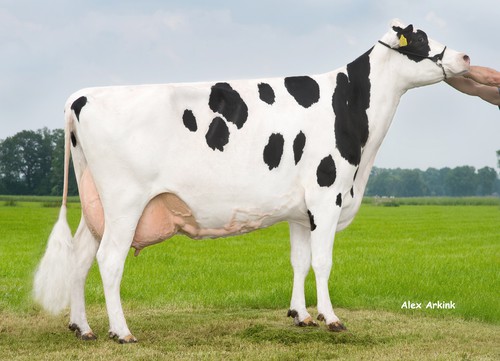 Dam: ​Holbra Malon VG-87 (lifetime. 79.864 kgsM 5.15% fat & 4,02% protein)