Behold & enjoy: 3STAR OH Monique P Red!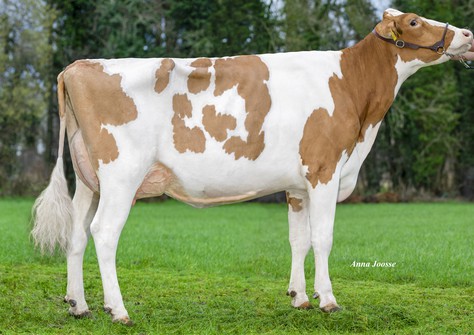 General
3STAR OH Monique P Red GP-84
Now that the Des-Y-Gen Planet Silk RDC EX-90 legacy is slowly expanding in Europe, we can also more often enjoy the increasing number of lactating decendants. One of the most promising lactating 2-yr-olds at the moment is 3STAR OH Monique P Red, a Caudumer Solitair P Red heifer that recently scored GP-84.
3STAR OH Monique P Red, which calved in July 2022, goes back in five generations to Des-Y-Gen Planet Silk RDC EX-90 the former number 1 gTPI RDC worldwide, is currently managing a top production projected at 9,044 kgM with 4.24% fat and 3.61% protein in 305 days. The fact that the Solitair P Red daughter is red as well as polled made her a great addition to the breeding program of De Oosterhof and 3STAR Genetics (GenHotel). The flush performed with sire GHH Frisbee RDC proved to be the most successful and resulted in the 160 gRZG (126 gRZN / 126 EUT / 129 RZE) testing daughter 3STAR OH Monique P Red A2A2! 
Monique P Red's dam, K&L OH Silky Red, was also used as an embryo donor. For example, she was contracted by the German AI stud Qnetics and embryos sired by Solitair P Red were also sold to Germany. With the high red, polled hefier by Frisbee RDC, the next influential generation is eady to be in charge!
Would you also like to participate in this success? Then go to the EmbryoSale and invest now!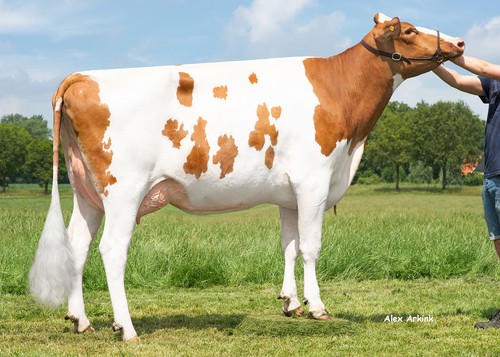 Dam: K&L OH Silky Red (s. Styx Red)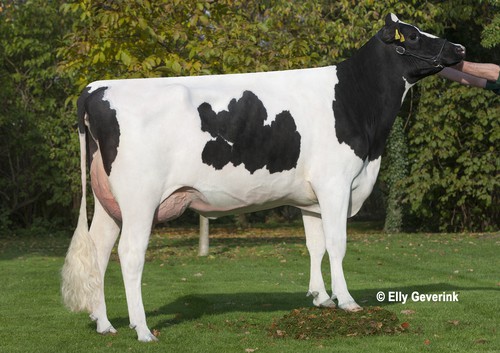 Silky Red's maternal sister: ​RUW Silvia RDC VG-85 (Mr Salvatore RC x Coyne-Farms Pat Silky Red VG-85)
Dam to Pröbstings Global Red.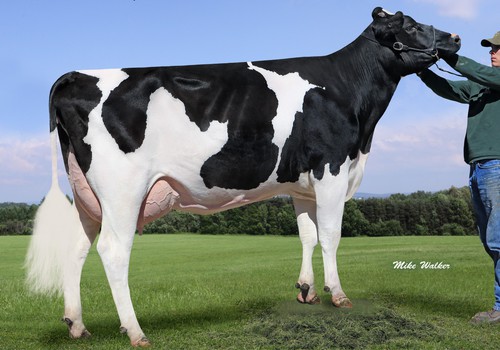 3rd dam: Hartford Hydro Savor 504 RDC VG-85