Get into top genetics with RZH Robinia
Sales
Rozdream VG-85 (Benz x VG-85 Afterburner) maternal sister of Robinia's granddam
At the upcoming SonderKollektion Rinderzuchtbetrieb Hellwig is providing beautiful sale offer! With a Peak Rover, tracing back to Whittier-Farms Outside Roz EX-95, you can get something extra special.
It's  the 159 gRZG (2584 gRZ€), 2843 gTPI and 208 gISU scoring RZH Robinia. In addition to these beautiful scores, the Outside Roz EX-95 offspring has also been tested in Spain, Italy, the United Kingdom and the Netherlands/Flanders! Extra special is the fact that this bull dam branch comes from an American show family with no less than 9 generations of high scored dams in a row. And AI-bulls such as Clooney @Masterrind, Siemers RUW Rafting @RUW and the former No. 1 gICO K&L OH Rossi Guay @Xenética Fontao are also supplied by this internationally proven cow family.
Robinia's dam and granddam deliver fantastic lactations! This talent to produce a lot of milk with high fat percentage is also reflected in the genomics profile of this Rover daughter. Does the all-round RZH Robinia make your dreams come true?
Strike this week Friday evening!
Lot 22 RZH Robinia (Rover x Merryguy x VG-87 Bestday)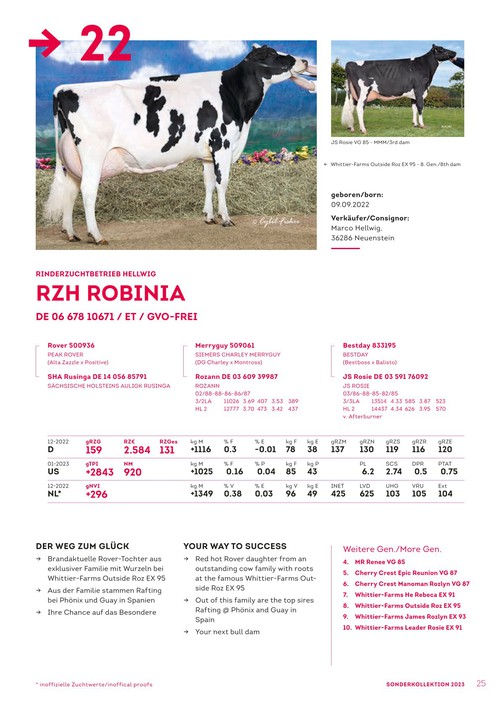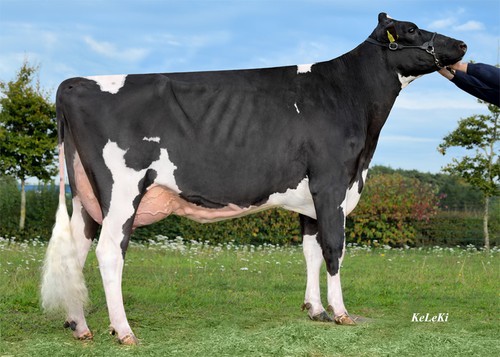 3rd Dam: JS Rosie VG-85 (s. Afterburner)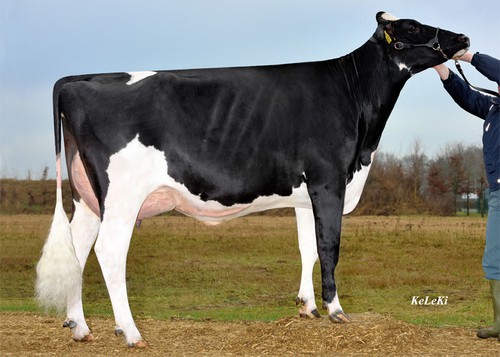 4th Dam: MR Renee VG-85 (s. Balisto)