'Excellent days' for GenHotel members!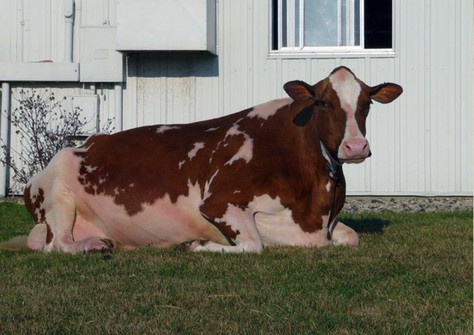 General
Lavender Ruby Redrose EX-96, foundation dam of Rose Marie at Albring
At various places in the Netherlands, the herdbook visited GenHotel members to re-classify their herd's pearls. This has led to no less than four new excellent cows!
A daughter of Webb-Vue Spark 2060 named PR Darlina and bred by Piet van Rees, calved for the third time last February and managed to achieve a projected 305-day lactation of 13,835 kgs of milk. From Darlina, a first lactation Stone-Front Artist - PR Darlina 2 - is milking at the same location. This daughter was already scored VG-88 and VG-89 MS earlier this year. For the third calver Spark, the moment came to be classified again since she developed so much in time. The special visit delivered the Snow-N Denises Dellia EX-95 offspring a score of EX-90 with EX-90 MS! This makes Darlina EX-90 after PR Darla EX-90, Future Dream H. Darina EX-90 and HBC Goldwyn Daydream EX-91 the fourth generation excellent in a row!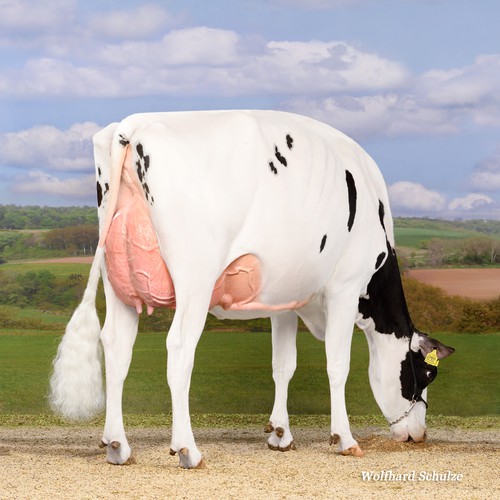 PR Darlina EX-90 (EX-90 MS)
At Midwolder Farm, owned by the Van Erp family, it was a double hit. There, both Midwolder Susan 187 and Midwolder Marjon 157 were awarded with excellent. Susan 187 is a sixth lactation De-Su 11236 Balisto from the home-bred Midwolder Susan family. Her lifetime production currently stands at 88,263 kgs of milk in 2034 days. From a flush to Jedi, two fourth calvers are still present with classifications scores of VG-86. Susan 187 herself increased her score to EX-90 with EX-90 DS!
Also for the Stantons Applicable daughter, Midwolder Marjon 157, there was a score of EX-90. Marjon's dam is the maternal sister of proven sire Midwolder Movement at CRV. The bulls Midwolder Goldmar and Midwolder Martin also come from this cow family, which leads all the way back to Remarlinda EX-90!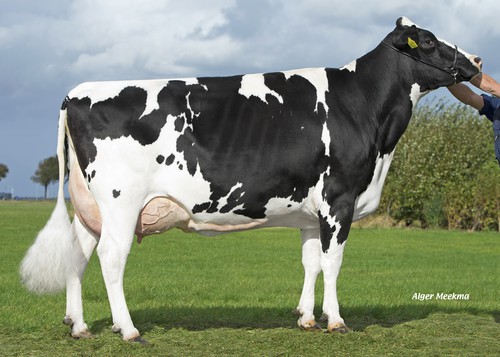 Granddam of the EX-90 Applicable: Midwolder Marjon 53 VG-87 (s. Trigger)
Drouner Rose Marie 1504 is the 30th excellent cow in the Drouner Holsteins herd. This fourth calver is originally from the Lavender Ruby Redrose EX-96/Stookey Elm Park Blackrose EX-96 family and is a daughter of a sire used for natural service, home bred from the Aiko's. Rose Marie 1504 is classified EX-91 with a great EX-92 for Mammary! Ruby Redrose has become renown in the Red Holsteins world by, among other things, winning Supreme Champion WDE in 2005 and was titled as 'World Champion R&W 2007'!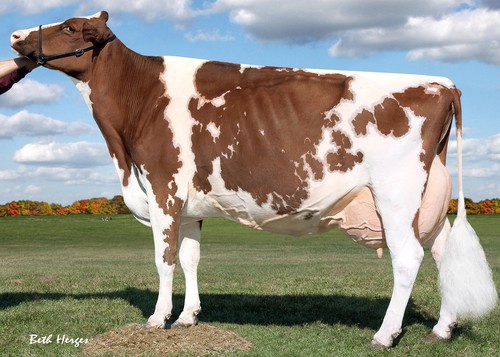 Lavender Ruby Redrose EX-96