Schuit Holsteins: Fanny & Felien classified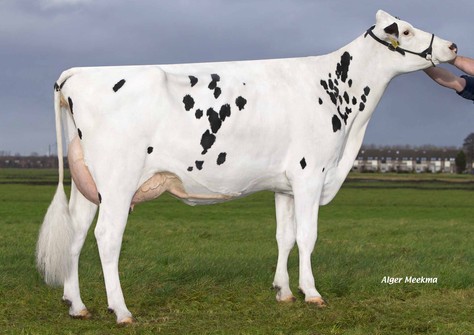 Type
Riethil White Rain VG-86, granddam to Schuit K&L Fanny VG-87
Two 2-Yr Olds backed by the Snow-N Denises Dellia EX-95 and Windy-Knoll-View Promis EX-95 family are classified for Schuit Holsteins. Schuit K&L Fanny, a daughter of AltaSpring, is classified VG-87 VG-88-MS. The dam to Fanny is a Fanatic daughter of Riethil White Rain VG-86, a Snowman daughter owned by Riethil Holsteins. White Rain is backed by daughters of Goldwyn, Hershel, Rudolph, Mascot and Blackstar going back at the great Dellia EX-95.
Schuit Felien
Supershot daughter Schuit Felien is classified VG-85. Her dam is FG Feline VG-86, a Snowman daughter of FG Policy VG-88. FG Policy is a Planet daughter of Windy-Knoll-View Policy, an EX-93 classifed Outside daughter of Windy-Knoll-View Promis EX-95.
Schuit Felien has several high testing daughters including Schuit Fenna, a +2604 GTPI / +152 GRZG Bandares.
VOST Select Sale
Selling at the VOST Select Sale next week (24 November) is an Adhere daughter out of a full sister to Schuit Felien. This K&L RM Florien (lot 10) scores +155 GRZG partly due to +142 RZM and +132 RZE. She can be yours!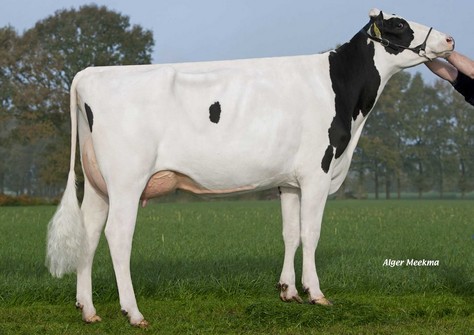 FG Feline VG-86, dam to Schuit Felien