Milking Thunder Storm straight from Miss Apple Snapple-Red herself!
General
Milksource LB Snapple RDC will be classified soon!
In July 2020, we informed you that a direct daughter of the then EX-96 awarded Miss Apple Snapple-Red, the well-known Lookout P Redburst-Red from the Red Holstein Queen KHW Regiment Apple Red EX-96, was purchased by the Dutch breeder Capnation Holsteins. The than four-month-old Milksource LB Snapple RDC left France for the Netherlands to continue the legacy of this fantastic cow family!
Two years after the purchase, the Blondin Thunder Storm daughter from Apple Snapple-Red EX-96 freshened for the first time from a Koepon Ryder-Red heifer calf. The now three months fresh Milksource LB Snapple RDC looks fantastic and has the potential to be the 9th generation excellent in a row! With Snapple-Red EX-96, Apple-Red EX-96 and Altitude RDC EX-96, she is supported by an exceptional line with three times EX-96 in a row. The legendary Apple-Red produced a number of multi-generational EX branches now!
Both Snapple RDC's dam and granddam have won big titles in their show career. In 2020, Snapple EX-96 won the Grand Championship at the North American Open and one of Apple's last major titles is the Red & White Grand Champion World Dairy Expo 2011.
Extra special is that Captein offers this Koepon Ryder-Red heifer calf, Capnation Ryder Snapple RDC, during the upcoming VOST Select Sale! This Ryder Snapple RDC from the first calver Thunder Storm daughter can be found as lot 48 on the auction page.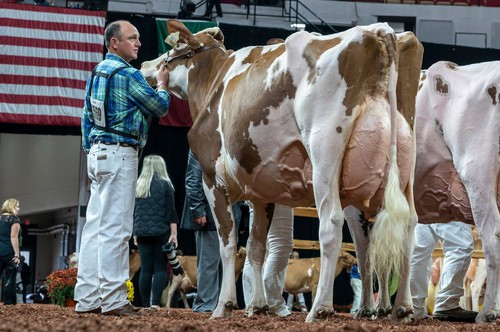 Ms Apples Aleda-Red EX-95,  full sister to Miss Apple Snapple-Red EX-96

Apple-Pts Aysha-Red EX-93, full sister to Miss Apple Snapple-Red EX-96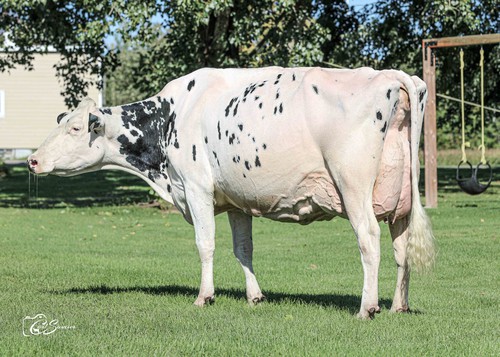 Erbackres Snapple Shakira EX-97, Gs Alliance O Kaliber sister to Milksource LB Snapple RDC