Great brood cow Visstein K&L SV Aderina Red picutured again!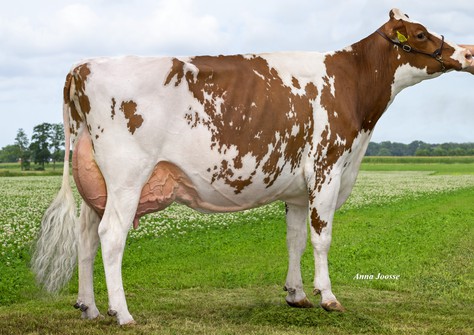 General
Visstein K&L SV Aderina Red VG-88, outshined herself in front of the camera for the 2nd time!
With VG-88 (VG-89 DS) Visstein K&L SV Aderina Red was a few years ago the first and highest classified Mr Salvatore RDC daughter in the Netherlands. There are now almost 200 milking Salvatore RDC daughters in the Netherlands and owners Visstein and GenHotel hope that Aderina also will be the first excellent Salvatore RDC in the Netherlands.
Visstein K&L SV Aderina Red VG-88 hails via 4 generations of VG/EX from Kamps-Hollow Durham Altitude RDC EX-95, a branch with not only high indexes in several systems but also stunning type, high components and three dams who won Holstein International's title Red Impact Cow of the Year. Aderina, full sister of daughterproven sire K&L SV Adrian Salvatier, scored as a heifer calf high on RZG, TPI and NVI. She was regularly flushed to create additional offspring for the 3STAR Breeding Program.
Meanwhile, the 3rd lactation Salvatore RDC has created over 30 offspring sired with intensively used sires (of sons) like Tir-An Marsden P Red, DG OH Topstone and Hoogerhorst DG OH Rubels-Red. Several high testing bull calves were born from the Altitude descendant, which subsequently attracted interest from sire analysts. Embryos were sold to Germany and Switzerland and from the cooperation with Visstein, Visstein K&L Ghost Red (by Gywer RDC) and Tirsvad Match P RDC son Visstein K&L Money P Red were born and sold to AI studs RSH & RUW. The April index run showed that the polled Money P Red strongly defended his position in the R&W polled top 10 gNVI with 321 gNVI!
| | |
| --- | --- |
| | |
| Visstein K&L Ghost Red @RSH | Visstein K&L Money P Red @RUW |
The next generation is already preparing itself for a successful start as potential bulldam. Aderina Red VG-88 her daughters by Rubels-Red,  Visstein 3STAR Ardiana Red with 3892 gPFT/147 gRZG/2721 gTPI (sold during the GenHotel Selection Sale to Aalshorst Holsteins) and 3STAR Visstein Adola Red (150 gRZG / 2700 gTPI). Several embryos of both heifers have been sold through the 3STAR Embryo Program to countries such as Belgium, Sweden, the Netherlands and Germany. At Visstein there are also a number of daughters in milk and some, just like Aderina Red VG-88, will soon be classified (again). Her VG-86 Nugget RDC dam started her fourth lactation last May and is projected at 12,382 kg of milk with 4.18% fat and 3.47% protein in 305 days.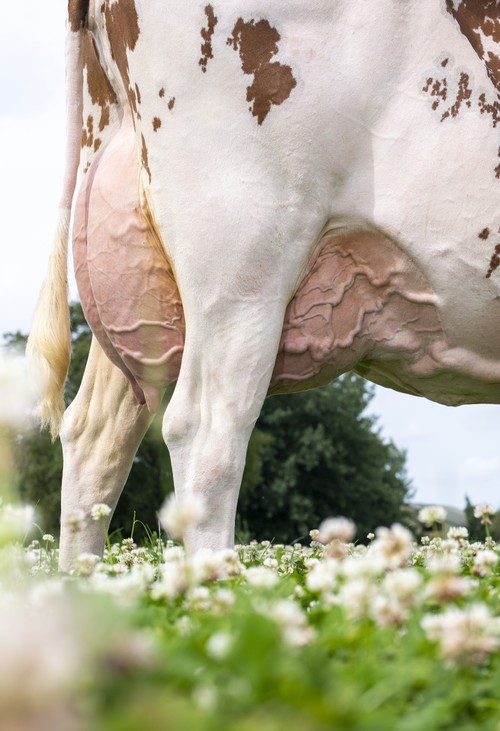 Visstein K&L SV Aderina Red VG-88 (VG-89 DS & VG-88 MS)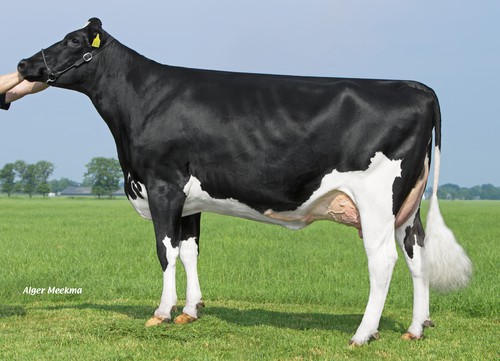 Dam: Willsbro K&L Nugget Aderyn RDC VG-86 (sired by Nugget RDC)