GenHotel Selection Sale brings success for Plataan Holsteins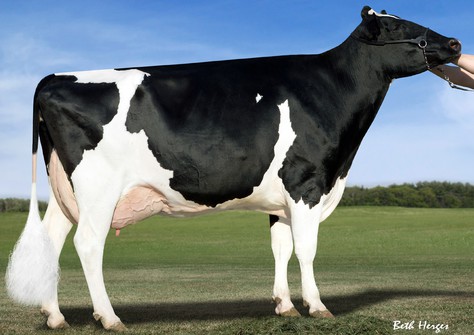 General
KHW Goldwyn Aiko RC EX-91, great brood cow from the Altitude's
Some years ago Plataan Holsteins purchased Westcoast Kerrigan daughter K&L KG Adina during the GenHotel Selection Sale. A very successful investment which turned out really well!
K&L KG Adina is a member of the KHW Goldwyn Aiko RDC EX-91/Kamps-Hollow Durham Altitude RDC EX-95 family. As a 2-yr-old she was classified VG-85 with VG-87 for her beautiful mammary system. In her early carreer she was flushed several times. Recently Adina finished her second lactation (in 305 days) with over 11.000 kgs milk and 4.17% fat and 3.72% protein. Her Casino-son Chapter (156 gRZG) is released at the German AI-stud RSH.
From a mating with Progenesis Padawan several male and two female offspring were born. One of the Padawan daughters, Plataan A 7922, calved earlier this year and is a great producer. Her 305-days production is projected at over 11.000 kgs milk with 3.51% protein. And as a 2-yr-old she is classified VG-87 (VG-87 MS) with a maximum score of VG-89 for her dairy strength!
If you want to get into the Aiko RC EX-91 family, than now its the time to do so! Right now, this family is well presented at the GenHotel Selection Sale with lot 1 Visstein 3STAR Ardiana Red and lot 6 Batouwe WM Aimee RDC. Tremendous opportunities to get your own fantastic Aiko!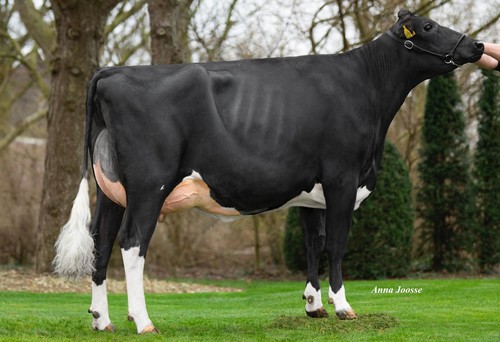 Ups K&L Aderyn VG-86 (Abbott x Willsbro K&L Lexington Aderyn 2), maternal sister K&L KG Adina VG-85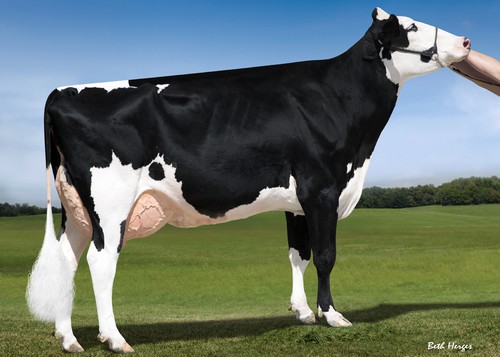 KHW Super Aderyn RDC EX-90, 4th dam of Plataan A 7922 VG-87