Super classification results for Schuit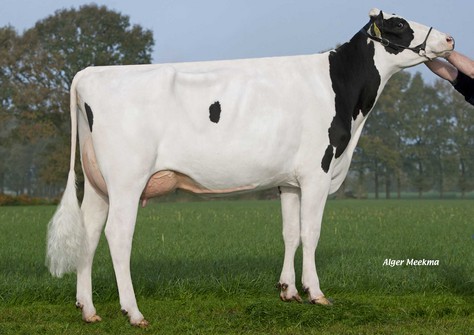 General
FG Feline VG-86, dam of Felien VG-89
Pieter Schuit from Schuit Holsteins had something to celebrate after the latest classification day. Some 2-yr-olds and (young) cows were ready to get classified. Highlight of the day was a Cogent Supershot in 4th lactation, straight from the Windy-Knoll-View Promis family! 
It is Schuit Felien (by Supershot) who started off with VG-89, partly by EX-92 for her dairy strength! This VG-89 fourth calver is member of a special cow family. Her dam FG Feline VG-86 is namely the granddaughter of the fabulous Windy-Knoll-View Policy EX-93 - full sister to Windy Knoll View Outside Pledge EX-95 and daughter of Windy-Knoll-View Promis EX-95.
Felien VG-89 wasn't the only family member of Promis EX-95 to be classified that day! Also two of her daughters were scored: Schuit Fenna (by Wa-Del Yoder Bandares) and Schuit Fiona (s. Kerrigan) met the classifier. Fenna scored VG-87/VG-88 MS and Fiona was also awarded with a nice score of VG-86/ VG-89 DS.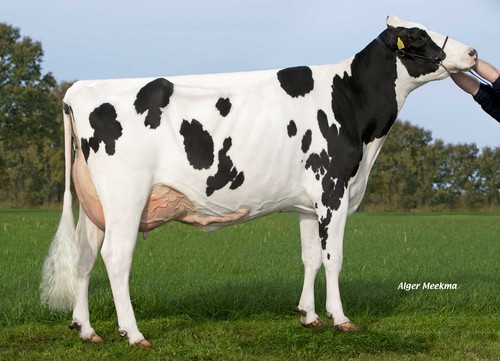 FG Policy VG-88 (s. Planet), granddam Felien VG-89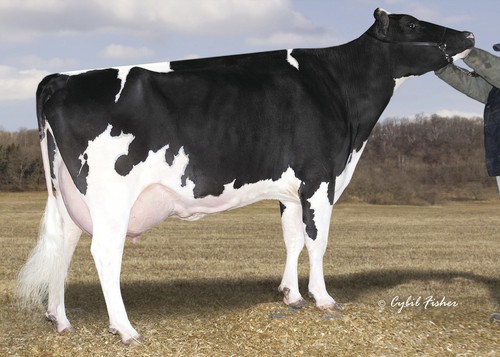 Windy-Knoll-View Policy EX-93 (s. Outside), 3rd dam Felien VG-89
Two granddaughters of Wilder Brekem K22-Red VG-86, both red and in first lactation had a great day too. Schuit Kania Red by Manana Red honored her 'Wilder K' family with a total score of VG-85 & VG-MS and her maternal sister by Lesperron Santorius RDC, Schuit Kira Red,  was scored GP-83.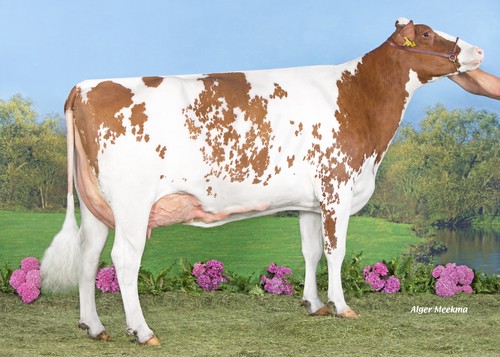 Wilder Brekem K22-Red (s. Brekem RDC), granddam Kania Red VG-85 & Kira Red GP-83
| | | | | | | | | | |
| --- | --- | --- | --- | --- | --- | --- | --- | --- | --- |
| Name | Sire | Dam | Col | Lact | FR | DS | MS | FL | TOT |
| Felien | Supershot | Feline VG-86 | B | 4 | 89 | 92 | 89 | 88 | 89 |
| Fenna | Bandares | Felien VG-89 | B | 2 | 87 | 87 | 88 | 87 | 87 |
| Fiona | Kerrigan | Felien VG-89 | B | 2 | 87 | 89 | 88 | 80 | 86 |
| Black Diamond | Diamondback RC | Stunning Acme Georgia  | B | 2 | 86 | 84 | 84 | 85 | 85 |
| Kania Red | Manana Red | K 2002 RDC GP-82 | R | 1 | 86 | 86 | 85 | 83 | 85 |
| Kira Red  | Santorius RDC | K 2002 RDC GP-82 | R | 1 | 84 | 82 | 83 | 84 | 83 |