GenHotel members in preparation for Colmar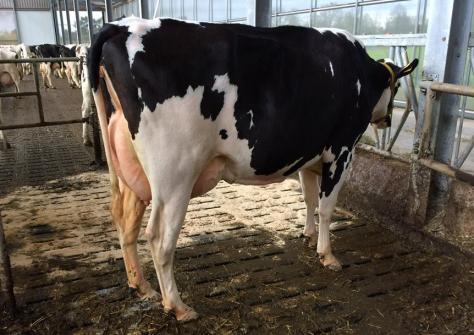 It is already May and the European Championship in Colmar, France is getting closer and closer. Only one and a half month to go before the battle starts. In the meantime we hear more about the first (Dutch) cows that are heading to Colmar…
Zandenburg
One of the cows that will make the journey to Colmar is Zandenburg Meridian Camilla owned by Zandenburg Holsteins. Camilla is now two weeks fresh in her 2nd lactation and looks very good. She is classified with the maximum score of VG-89 as a 2-yr old and won her class at the HHH-Show. Her dam is Zandenburg Snowman Camilla, a recently VG-89 classified Snowman daughter of Anderstrup Ramos Camille EX-90.
Giessen
Atwood daughter Giessen Charity 59 of Giessen Holsteins will be prepared for the European Championship as well. With her pedigree (Atwood x Duplex x Derry x Starleader) she is made for the showring as she combines the Durham Atlee / Chief Adeen (Atwood), Henkeseen Hillary (Duplex), Dellia (Derry) and Laurie Sheik (Starleader) family backed by the awesome Brookview Tony Charity EX-97.
The great-granddam to Charity 59 is Starleader daughter Charity 504 EX-94, the Grand Champion from the NRM 2004.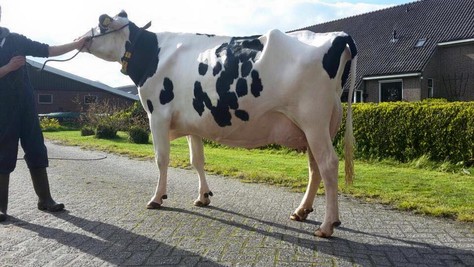 Giessen Charity 59 VG-88