Behold, WILT Epoya the latest addition at AM Holsteins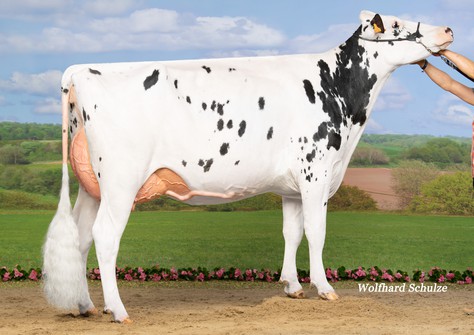 General
WILT Epoya VG-88, Devour RDC x Wilt Emy EX-95
Last autumn, AM Holsteins bought the pregnant, first calver WILT Epoya through the Spring Type Syndicate. The VG-86 Mr Danielle Devour RDC daughter freshened again at her new location with a Black Silver Dynamite heifer calf and is recently re-classified and photographed!
WILT Epoya is a direct daughter from the famous French WILT Emy EX-95 by Yorick, dam of the popular conformation sire WILT Emilio. In addition to the enormous breeding power that this Yorick owns, Emy also managed to achieve success in the show ring during her brilliant career. For example, she won the Senior Championship during the Metz 2018, was named Junior Reserve Champion EURO 2016 and she managed to placed 3rd in her class at the Swiss Expo in both 2016 and 2017. In 2017 Emy shared the same class as Du Bon Vent Inkapi EX-97, also a figurehead within the Holstein show circuit in Europe.
The now second calver Epoya recently increased her score to VG-88 with EX mammary! In addition to this VG-88 Devour RDC, there are also several high scored half-sisters, which have been scored VG, including WILT Esprit VG-85 and WILT Evita VG-88.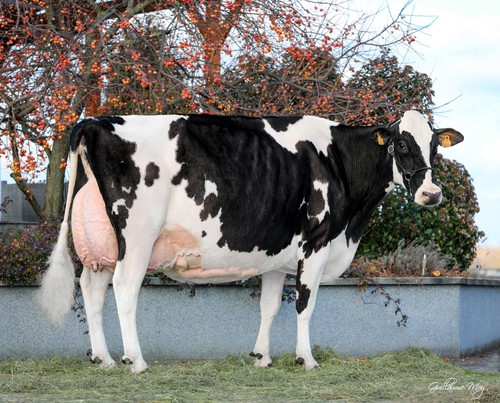 Dam: WILT Emy EX-95 (s. Mars Yorick)

Maternal brother : WILT Emilio (s. Capital Gain) - former #1 PTAT bull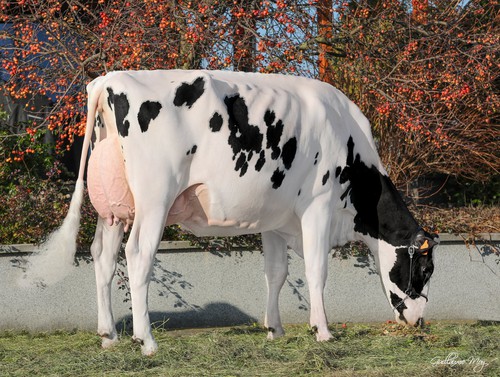 Maternal sister: WILT Evita VG-88 (s. Dukefarm Sillian)