Homozygous polled from the special Jelykoe EX-90!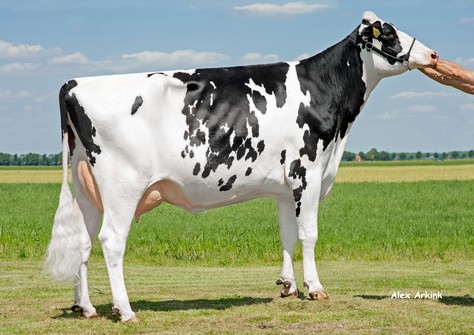 Sales
Padkaer Epic Julia, 4th dam lot 33
From the herd of Lindenhof Holsteins a beautiful descendant is offered from none other than Jelykoe EX-90! Not only the pedigree of this heifer impresses, but also the fact that she is red factor and homozygous polled. This evening, at the SonderKollektion, you can become the new owner of HLB Josie PP RDC!
With this Aprilday Mc Donald-P-Red daughter you will bring great opportunities into your herd. With not only an American sire, which transmits +2.28 PTAT, +2.75 UDC and +2.02 FLC on an American basis, but also a maternal line that scores fantastically on RZG and brings in a high milk production, Josie PP RDC has something special to offer!
Granddam Julietta P VG-85 (by Regancrest Milford-P) delivered Stanton's Adagio-P son HLB Armani P to Göpel Genetics. He recently became a daughterproven bull with the first German daughters in milk. Semex bull Dukefarm K&L Balthazar (Balisto x Epic Julia) also hails from this branch. For a long time he was the number 1 protein sire of all available AI-bulls in the Netherlands!
Lot 33 HLB Josie PP RDC (Mc Donakd P-Red x Simon P x Milford-P) makes this special cow family available for both Holstein and Red Holstein and can soon enter your flush program!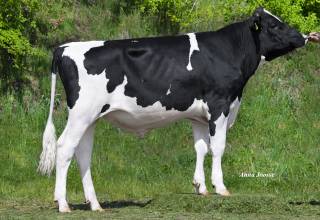 HLB Armani P (Adagio P x Julietta P VG-85)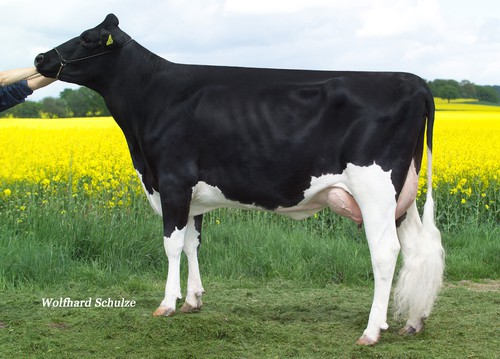 6th Dam: CAS Jameika VG-86 (s. Goldwyn)