Beeze Idao 8 is excellent!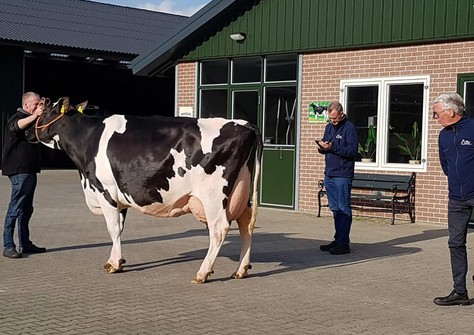 General
Idao 8 (by Epic) classified with EX! (Photo: Van der Kamp)
The sixth calver Beeze Idao 8 is a Genervations Epic out of the Butemare Ida O family and was ready to be classified again! Idao 8, a lovely and 'true type' dairy cow at Beeze Holsteins (Van der Kamp), did an amazing job by claiming the EX-90 score!​
Granddam of Beeze Idao 8 (s Epic) is the special Butemare Veneriete Ida O VG-86 and although she has started her 6th lactation, her current lifetime production is already heading to 94.000kg milk! Even though she will soon reach her 9th birthday, Idao 8 still shows a lot of femininity, strength and dairyness! It is therefore not surprising that this strong-built cow was classified with 92FR  93DS  90MS  87FL TOT: EX-90. 
Two daughters of Beeze Idao 8 EX-90 are also milked at Beeze Holsteins. Just like their dam, they both produce a lot of milk and were classified with VG as 2-yr-olds: Beeze Idao 36 VG-86/88MS (s. Franchise) and Beeze Idao 31 VG-88/88MS (s. Loptimum).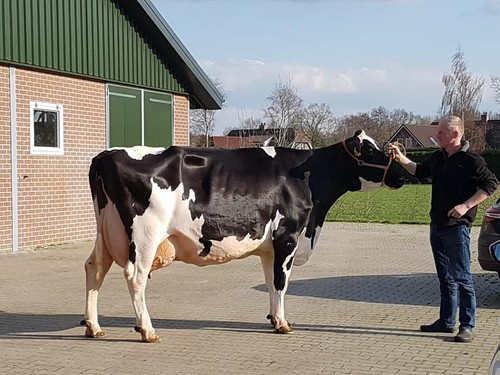 Idao 8 EX-90 with her breeder Martien van der Kamp (Photo: Van der Kamp)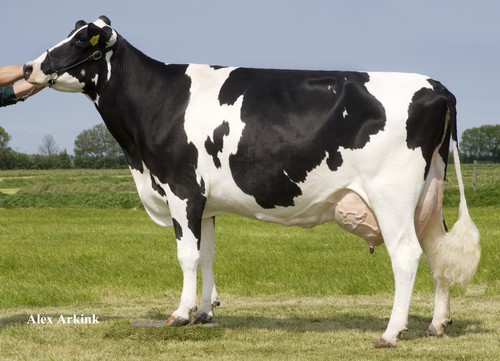 Butemare Veneriete Ida O VG-86 (s. O Man) granddam of Idao 8 EX-90