Average of 85 for 2-yr-olds at Vendairy Holsteins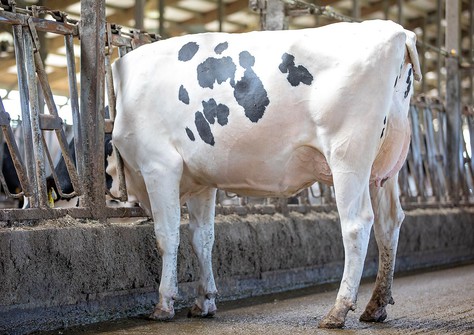 General
Sandy-Valley Mogul Amy EX-90, maternal sister of Heidenskipster Mccutchen Amy VG-85 - granddam of the VG-86 Abundant P RF.
A very nice group of 2-yr-olds at Vendairy Holsteins made a big impression during the last classification day. On average, the 19 first calvers averaged 84.9 points. The Van de Ven family milks nowadays cows from various, internationally renown cow families. These investments are working out great given the results of this classification.
Vendairy Holsteins currently milks around 140 cows with an average 305 days production of 10,547 kgsM with 4.00% fat and 3.44% protein. From this herd, 21 females were re-introduced to the classifier.
The highest 2-yr-old is purchased in Germany. This first calver freshened in June and scored VG-88 with a maximum score of VG-89 FR & DS. No less than three 2-yr-olds received a score of VG-87. Vendairy Loutime, a Gywer RDC from the Walkup Astronaut Lou Ann family EX-94, is one them. From the same cow family, a VG-89 score was also given to a second calver Weelder Esperanto. This Vendairy Loutime got a great EX-92 score for both Frame and Type.
From the Whittier-Farms Lead Mae EX-95 family, Van de Ven has bred a Gywer RDC daughter out of a GP-84 Esperanto. Via Esperanto x VG-86 Regard this pedigree leads to bull dam Vendairy Elita Bookem VG-86. The Bookem delivered Vendairy Sidekick & Vendairy Lendary @Masterrind with 6,938 milking daughters in Germany. The Gywer RDC, Vendairy Elita 13, was classified with VG-86, VG-88 DS & FL.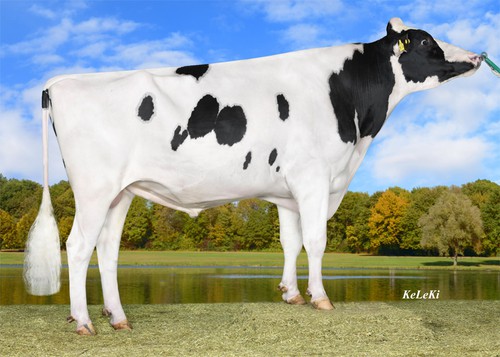 Vendairy Lendary (Let It Snow x Vendairy Elita Bookem VG-86)
A second re-classification with VG-89 (EX-90 FL) took place for Vendairy Asmara 3, a St Gen R-Haze Rapid tracing back to Canyon-Breeze Em Ashley EX-94. This is the same brood cow that is the foundation behind the Asmaras at Drouner Holsteins. That particular branch also brought great conformation females there.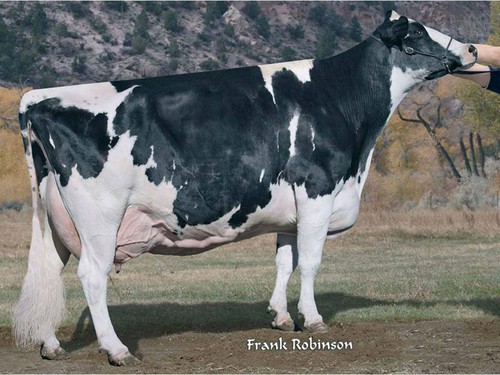 Foundation dam: Canyon-Breeze Em Ashley EX-94
Vendairy Amy 4765 (by Abundant P RF), which received VG-86 (VG-88 DS), comes from the same cow family as EDG Rubicon, Sandy-Valley Afterburner, Sandy-Valley Sterling & Sandy-Valley Saloon. This line supplies excellent fat producers and also deliver good, functional cows that have the potential to grow into a bull dam. For example, several sisters of granddam Heidenskipster Mccutchen Amy VG-85 are classified well, such as Sandy-Valley Mogul Amy EX-90, Sandy-Valley Uno Addison EX-90 and Sandy-Valley Mogul Amber VG-88. Mogul Amy is the dam of daughterproven Sandy-Valley Ascender and granddam of Sandy-Valley Axxon which also has a daughterproven index.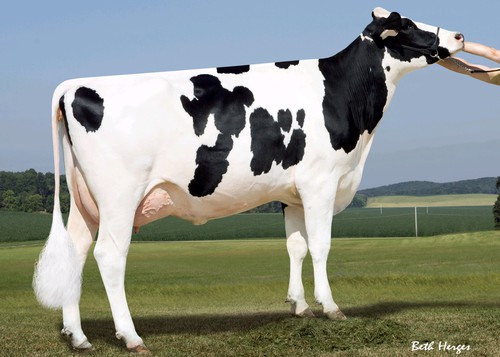 4th Dam: Sandy-Valley IO Amethyst VG-87 (s. AltaIota)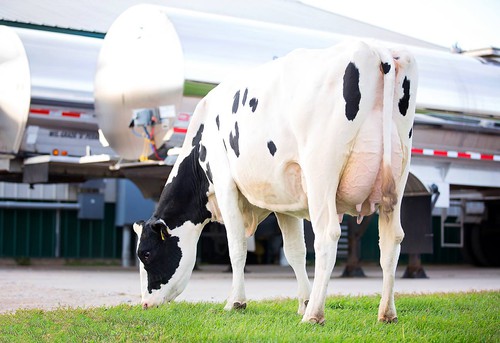 ​Sandy-Valley Mogul Amber VG-88 (Mogul x Amethyst VG-87)