>100,000 kgs of milk for Beeze Idao 8 EX-90!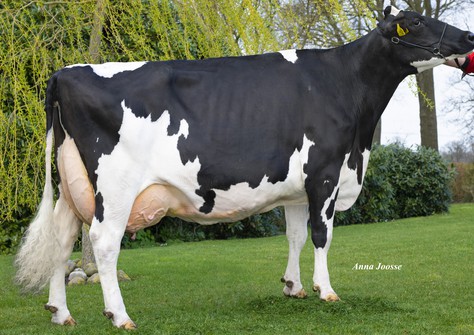 General
Beeze Idao 8 EX-90 (s. Epic)
Recently, Beeze Idao 8 (by Epic) at Beeze Holsteins was awarded with 1 Star after she had crossed the limit of 100,000 kgs of milk and was classified earlier this year with the excellent score of EX-90 (EX-93 DS)!
The now 10-year-old Genervations Epic daughter of the Van der Kamp family (Beeze Holsteins) managed to reach this amazing milestone in her 6th lactation. Idao 8 EX-90 has so far produced 101,454 kgM with 3.81% fat and 3.34% protein. She is a granddaughter of the famous Butemare Veneriete Ida O VG-86, matriarch from a cow family that breeds great. Several AI bulls were also bred from this line, such as breeding bulls Veneriete RUW Board and Veneriete 260 Boston.
Beeze Idao 8 EX-90 grew out to be a real icon in the 'Beeze herd'!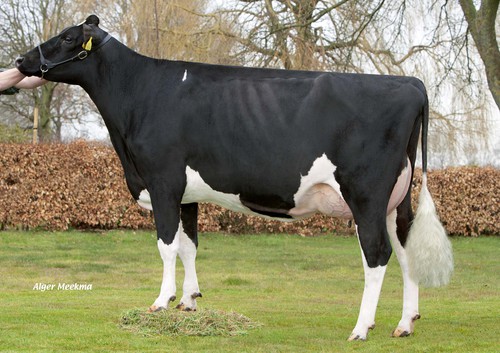 Dam: Beeze Ida O 1 VG-86 (s. Big Time)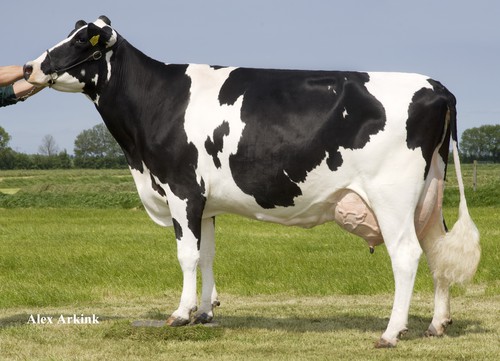 Granddam: ​Butemare Veneriete Ida O VG-86 (s. O Man)