Update lot 37: pictures of Blondin Success VG-88 came in!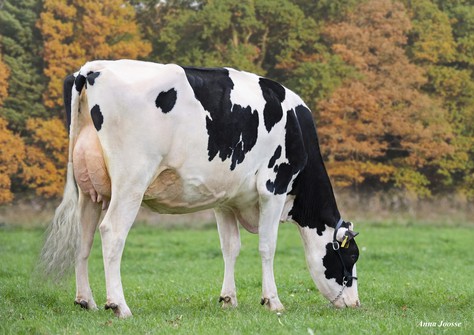 General
Blondin Success VG-88 produced 320d 9.579 kgM 4.43%F 3.58%P
Blondin Success VG-88 (VG-89 MS), purchased in 2019, is holding up well at Drouner Holsteins. That can now also be seen in the pictures that were taken of this special Blondin Raptor daughter!
Yesterday we introduced you to her beautiful Siemers Have It All daughter, Drouner 3STAR Sublima 1898. The 9 month old Sublima 1898 will be auctioned as lot 37 at the VOST Select Sale 10 on Friday evening. Having admired her on video, now the moment finally arrived to have your eyes on Blondin Success VG-88 - the direct Raptor daughter from Star of the Breed 2021 and Global Cow of 2022: Blondin Goldwyn Subliminale EX-97!
The fancy VG-88 Raptor currently milks 320d 9,579 kgM 4.43% fat and 3.58% protein. This 10th generation of VG/EX in a row has been flushed several times which has resulted in about 12 offspring. Although the popularity of this special cow family is starting to increase considerably, there are only a few descendants of Subliminal EX-97 present in Europe. All the more reason to invest in the Blondin Skychief Supra EX-93 family, a cow family from which Blondin Sid Symphony EX-90, Pierstein Goldwyn Sunshine EX-96, Blondin Redman Seisme-Red EX-97, Blondin Destry Sally Red EX-93 and Blondin Absolute Nohl Salya EX-91 also hail!
At the moment there are still some embryos (sexed) from Blondin Success available!
Go to the embryo sale for more info.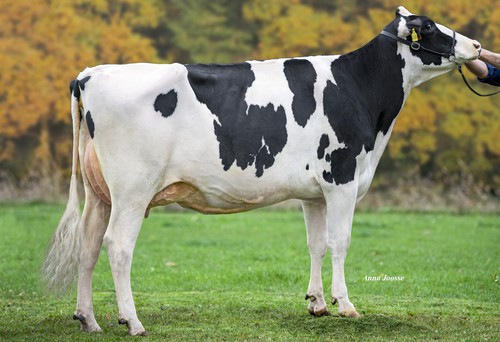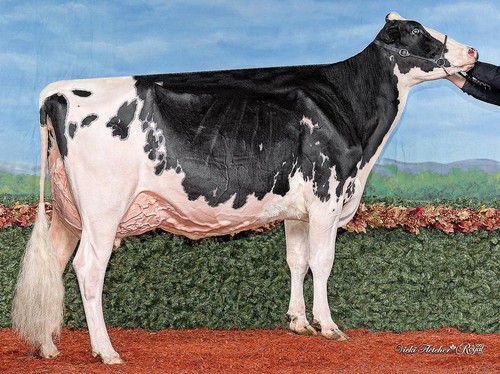 Budjon-Vail Seabiscuit RDC EX-94, Awesome-Red sister of Blondin Success VG-88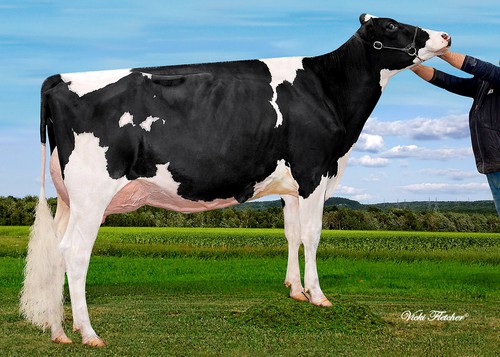 Blondin Goldwyn Sweet-Ets EX-91, full sister to Goldwyn Subliminale EX-97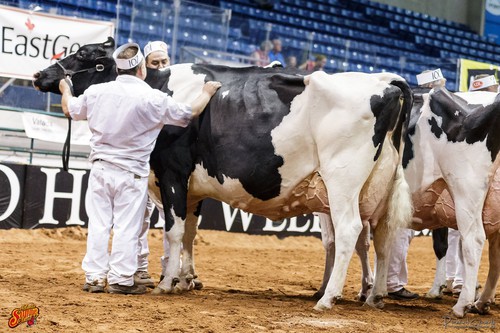 Pierstein Goldwyn Sunshine EX-96 (Goldwyn x Blondin R Marker Supra VG-89)