Rocksongs with 157 gRZG &131 GRZE!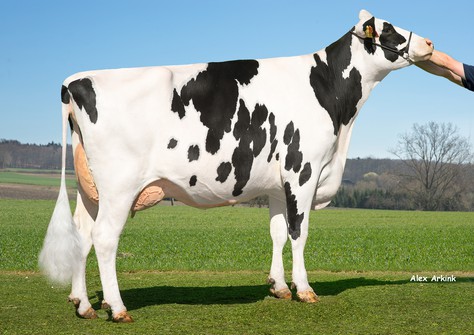 Sales
HLB Ortega VG-86, granddam to lot 56
Tomorrow, Friday November 25th at 8.00PM, HWH Holsteins offers a great Westcoast Rocksongs heifer calf at the VOST Select Sale 10!
In the catalogue you will find lot 56 HWH Okay, a Rocksongs daughter from the famous American Richmond-FD Barbie EX-92 family. A line that guarantees super type, high genomics and top production of milk + components! In addition, this line has delivered several bulls to AI stations, including well-known proven sires like Richmond-FD El Bombero and HWH Fender.
Striking about Okay's profile is the fact that she transmits a huge fat percentage (+0.38% DE & +0.31% NL/FL)! The total indices of 157 gRZE in Germany, 204 gISU in France and 301 gNVI in the Netherlands/Flanders make her a very complete heifer with international possibilities!
Her dam, HWH Opera (by Best Benz) freshened a month ago and had a first milk recording of 26 kgs of milk with 4.6% fat and 3.7% protein.
Lot 56 HWH Okay (Rocksongs x Best Benz x VG-86 Avicii) brings you a great cow family with top fat and protein, super type and high indexes! Don't forget to bid tomorrow evening during the VOST Select Sale!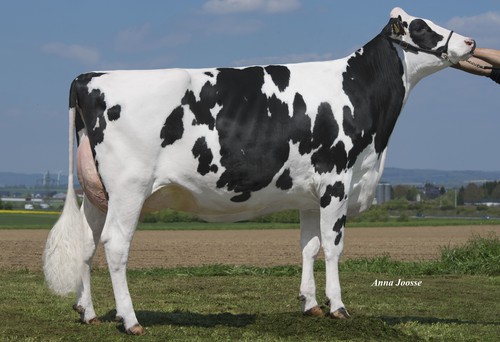 HLB Baccara VG-87 (Balisto x Richmond-FD Barcelona GP-84)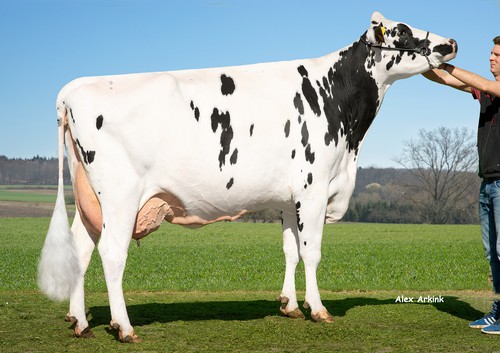 Family member: HLB Bermuda VG-85 (Detour x HLB Baccara VG-87)