Outstanding granddaughter of Star of the Breed & Global Cow of 2022!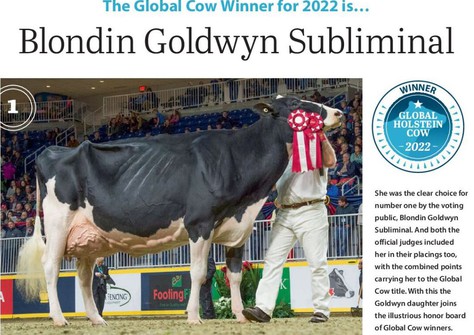 Unique at the VOST Select Sale: On Friday evening, a granddaughter of the phenomenal Goldwyn Subliminal EX-97 will be sold. Subliminale is the 13-year-old North American Goldwyn daughter which was named both Star of the Breed and Global Cow of 2022 in one year!
The list of achieved successes is endless! For example, the EX-97 Goldwyn daughter of Blondin R Marker Sublime EX-93 has been named Res. All-American Lifetime Production Cow 2020 & 2021, Grand Champion & Best Udder Midwest National Spring Show 2021, All-American 150,000 lbs Cow 2017, All-Canadian Mature Cow 2016 and more! With these achievements Subliminale equals big names such as Glenridge Citation Roxy EX-97 and KHW Regiment Apple Red EX-96.
Although the fame and popularity of this show diva is still increasing globally, there are only a few descendants of Subliminal in Europe. In 2019, however, Drouner Holsteins and GenHotel took the opportunity to purchase a direct Blondin Raptor daughter! Once in production, this Blondin Success is classified with VG-88 (VG-89 MS)! In addition she makes a nice first record and will be photographed today.  
Many North American (maternal) sisters of Success were classified too. Budjon-Vail RPT Stunning with EX-90 is the highest scored full sister and Budjon-Vail Atw Stylish with EX-94 - HM Grand Champion Ontario Summer Show 2019 - the highest classified daughter of Subliminale at the moment!
With 10 generations of EX/VG in a row, the young and beautiful Drouner 3STAR Sublima 1898 has an enormous show potential, just like her dams. With this unique offer you definitely will get something extraordinary in your herd!
Lot 37 Drouner 3STAR Sublima 1898 (Have It All x VG-88 Raptor x EX-97 Goldwyn)
- GO TO HER VIDEO -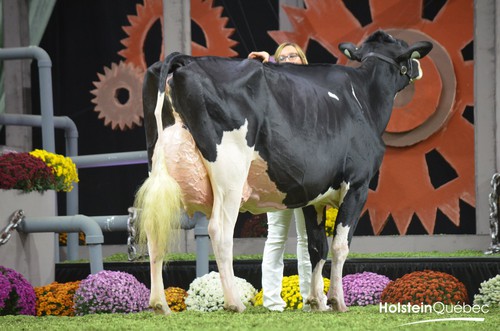 Budjon-Vail Atw Stylish EX-94 (Atwood x Blondin Goldwyn Subliminale EX-97)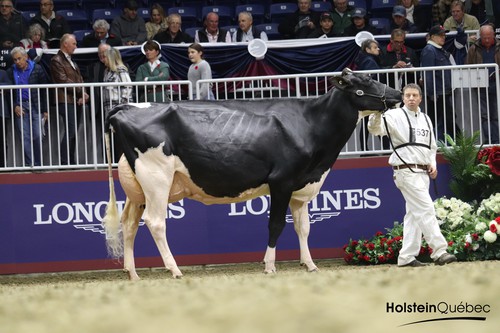 Budjon-Vail Raptor Sonya (Raptor x Blondin Goldwyn Subliminale EX-97)