Top Net Merit heifer at BWN Holsteins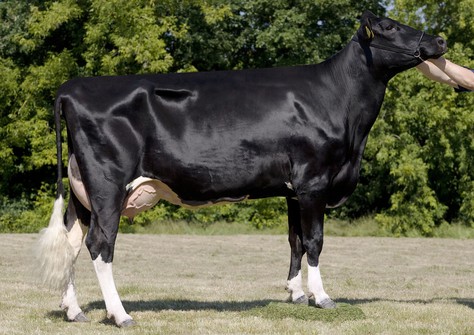 De October run has been a great succes for BWN Holsteins from Bas Nagel. BWN Spectre Cliona 3, Spectre x Profit x Jetset) was the No. 1 Net Merit from this run and is the No. 3 Net Merit heifer of all tested females in Europe! She also is the No. 5 GTPI from the October run at +2834 GTPI. 
GenHotel Selection Sale.
BWN Holsteins bought (50% ownership) of K&L JS Carice VG-85 through the K&L Selection Sale. Cliona 3 and Carice are out of the Anderstrup Didrik Carine and Tirsvad Luke Classic cowfamily. A cowfamily that has been very succesfull fro decades now, a fine example is Cogent Supershot!
Dukefarm Delta Havelange
Dukefarm Delta Havelange is one of the best breeding heifers in Europe, another daughter entered the top 100 GTPI in Europe! Nighthawk daughter Poppe K&L Good Morning-ET is the No. 12 GTPI of the October run, out of the Cookiecutter MOM Halo cowfamily.
Lindenhof
Lindenhof Holsteins, from the Hohler family also has a top heifer with HLB Barca. She is a Nighthawk x Detour x HLB Baccara (Balisto from the Richmond-FD S Barbara EX-90 cowfamily) and has +2791 GTPI with +2.49 PTAT and +3.2 DPR!
Top 15 GTPI of the October run
Name
Pedigree
GTPI
NM
PL
PTAT
Owner
 
Blowtorch

x

AltaSpring
2890
913
6.9
2.44
German owned
NH SUNVIEW BUBBA SUNNY
Big Bubba

x

Delta
2889
976
8.0
2.13
Nosbisch Holsteins, Sunview Holsteins
SHA GUAVE
Benz

x

Rubicon
2877
929
8.1
1.89
German owned
SABBIONA ARINA
Topnotch

x

Jedi
2872
961
8.6
1.75
Sabbiona Holsteins
BWN Spectre Cliona 3-ET
Spectre

x

Profit
2834
1019
7.5
1.11
BWN Holsteins
NH SUNVIEW BUBBA SAY YES
Big Bubba

x

Delta
2827
933
7.0
1.64
Nosbisch Holsteins, Sunview Holsteins
PEAK GAUR BERRY 9884
Guarantee

x

Delta
2822
941
7.4
2.07
Peak-Alta, Koepon Genetics
 
Medley

x

Rubicon
2808
981
6.5
1.79
UK Owned
 
Benz

x

Kerrigan
2802
864
5.4
2.30
PrismaGen
S.J. KAT 5382
Slamdunk

x

AltaLeaf
2794
933
6.0
2.02
S.J. Kat
HLB Barca
Nighthawk

x

Detour
2791
899
7.6
2.49
Lindenhof Holsteins
Poppe K&L Good Morning-ET
Nighthawk

x

Delta
2791
866
6.5
2.71
Poppe Holsteins, K&L, Dukefarm Holsteins
 
Quantum

x

Battlecry
2788
846
6.3
2.18
Italian Owned
WEH DAISY
Dynamo

x

Battlecry
2785
921
5.7
2.00
WEH Holsteins (Hintze)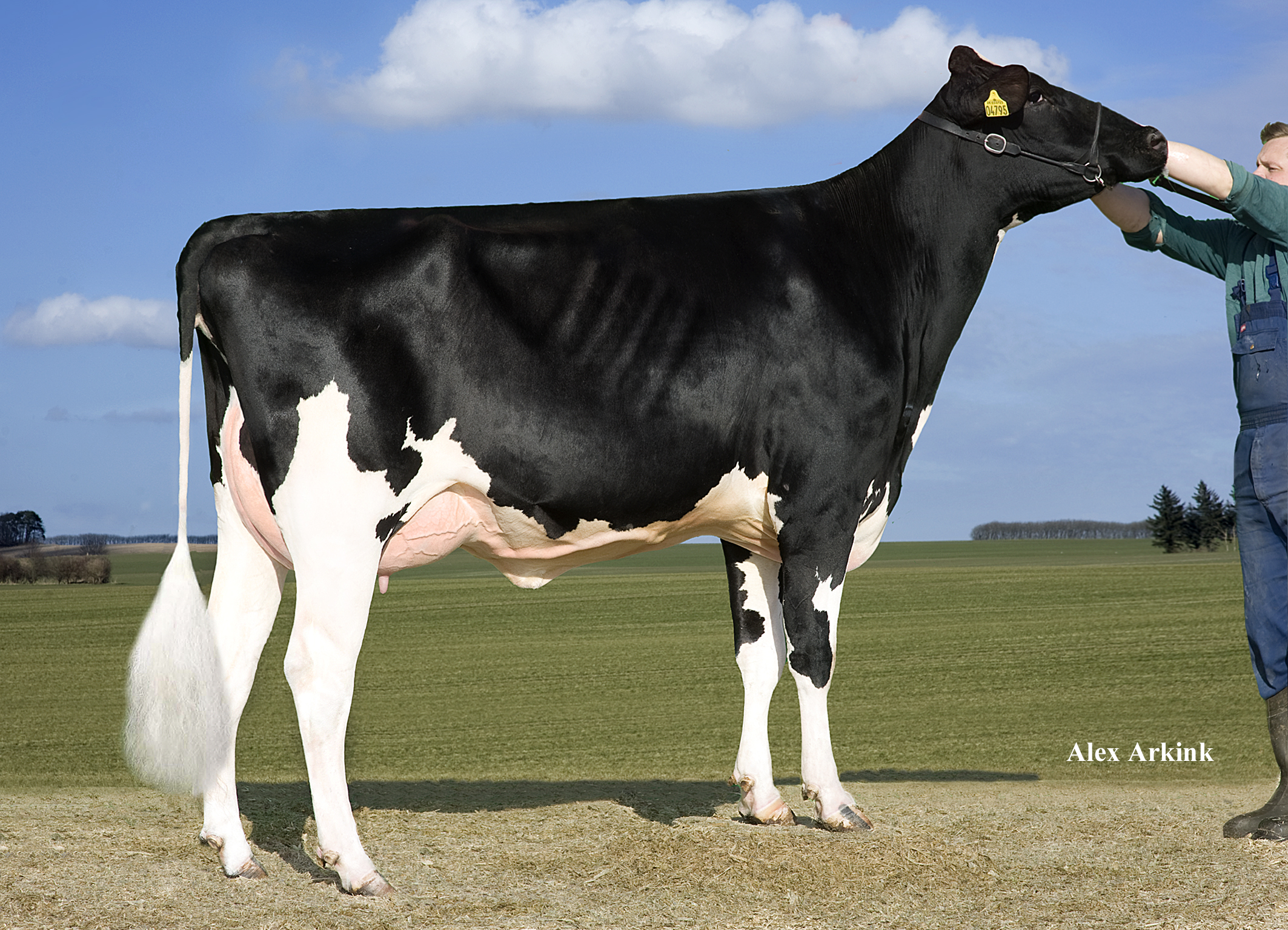 Anderstrup MOM Carine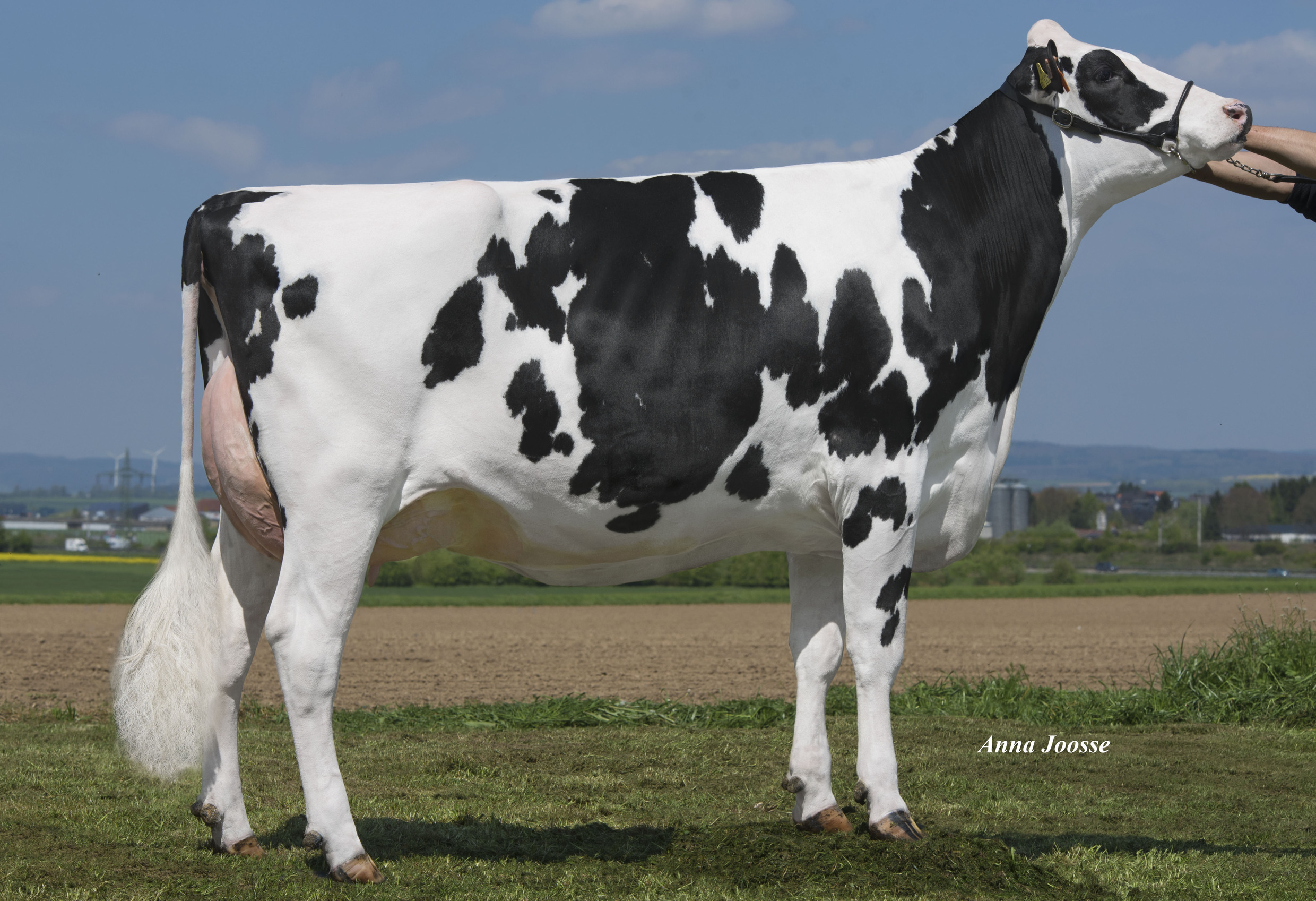 HLB Baccara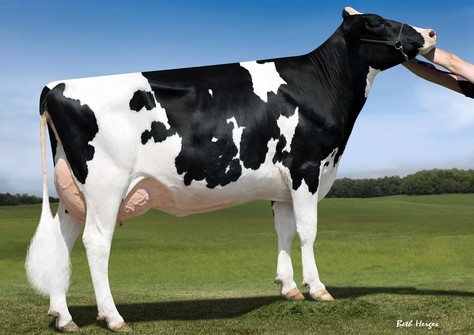 Cookiecutter Ssire Have VG-86, granddam of Poppe K&L Good Morning