The up and coming Holbra Joy 1 VG-85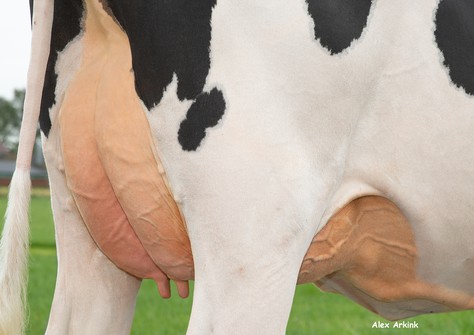 General
Classified with VG-88 MS (2-yr-old)!
At Holbra Holsteins they proudly present their most valuable females by having them photographed. This also applies to the first lactation Claynook Casper Holbra Joy 1 VG-85 (VG-88 MS), which was photographed last week. Joy 1 has already great breeding results in a.o. Switzerland and in the own Holbra herd. 
Holbra Joy 1 VG-85 (VG-88 MS) descends through a VG-87 Jedi x VG-86 Kingboy x VG-88 Meridian from Holbra Sana VG-89 (s. Snowman), the dam of the former no. 2 progeny proven sire in Italy - Holbra Inseme Rodanas. It is therefore not surprising that Joy 1 VG-85 herself ranks pretty well on the Italian basis, and also on ISET, RZG and TPI she ranks well! Both her pedigree and impressive genomics profile have led to interest from abroad at a young age. Holmer's Casper daughter was therefor flushed with Hotspot P son Wilder Hulk P for a customer in Switzerland. From this combination heifer calves, scoring up to no less than 1668 gISET, were born!
Holbra Holsteins' herd also includes some of Joy 1 her daughters from different matings, such as Holbra Joy 4 (by Peak AltaZarek) with 151 gRZG & 2739 gTPI and Holbra Joy 6 (by Mr Farnear Helix Twitch) with 2763 gTPI. Holbra Joy 1 VG-85 will make a nice first lactation, because in 305 days she is projected at 11,630 kgs milk with 4.89% fat and 3.67% protein!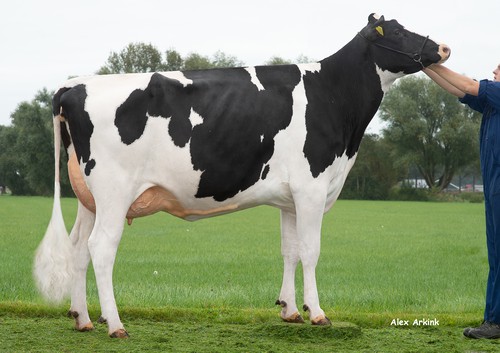 Holbra Joy 1 VG-85, by Casper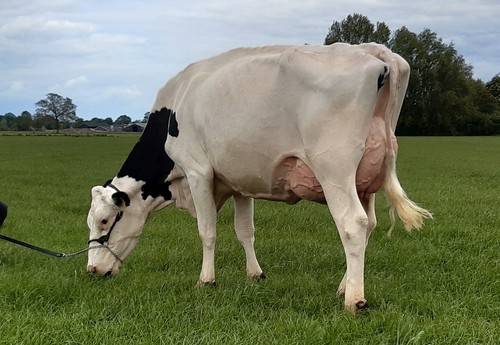 Dam: Holbra Joy VG-87 (s. Jedi) - 2nd lactation snapshot

​Granddam: Holbra Sandoya VG-86 (s. Kingboy)