Southland Jacob Dellia strikes at Dairy Show Etten-Leur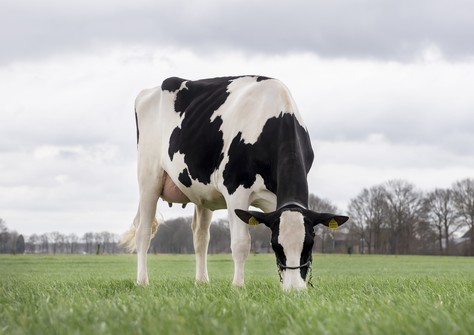 Type
Southland Jacob Dellia, Junior Champion! Credits: Els Korsten
Last Friday the Spring Show Etten-Leur, organized by the West-Brabantse Fokkerij Stichting, took place. Regular participant in this event is GenHotel member Southland Holsteins. Success for these enthusiastic breeders started early in the competition!
Already in the 2-yr-old category, the Van Beek family showed Cycle Doorman Jacoby daughter Southland Jacob Dellia. This stylish young cow from the Southland Dellia family was placed in lead position in her category. During the finals, Jacob Dellia was named Junior Champion Etten-Leur 2022! This Jacoby van Van Beek is projected 9471 kgs milk with 4.62% fat and 3.61% protein and will be introduced to the classifier pretty soon!
In the intermediate class, KNS Molina P, a VG-89 Trend granddaughter of KNS Moulin Rouge-P-Red EX-90, performed well. The third lactation Molina P VG-89 was imported from Germany as a 2-y-old by Melkveebedrijf Oostvogels. KNS Holsteins has bred this Trend from Boss daughter KNS Moulinboss. In her pedigree you can also find SHB Mrs Poll-P RDC VG-86, one of the most influential breeding cows for the polled Holstein breed! This cow family supplied bulls such as KNS Hesekiel PP, KNS Simon P and KNS Bachelor P!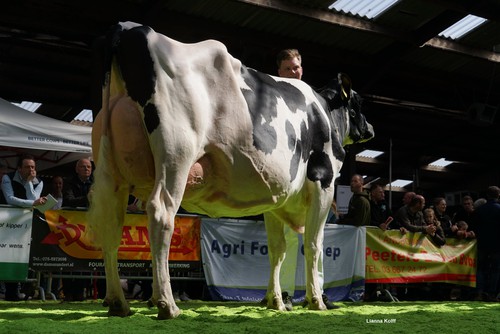 KNS Molina P VG-89 (s. Trend), bred by KNS Holsteins

​Granddam: KNS Moulin Rouge-P-Red EX-90 s. Ladd P Red