Poppe breeds two new sire of sons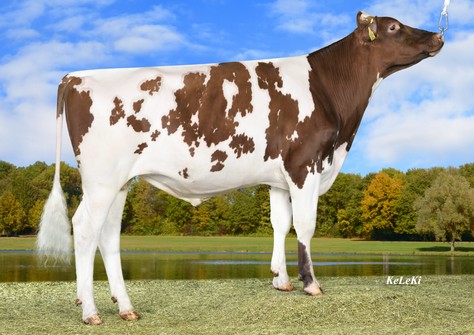 Poppe Holsteins is very succesfull with breeding top bulls, like Poppe Snow RF from the Pietje family. Other cowfamilies have great results as well! Two bulls bred by Poppe will be used a lot by R&W programmes as sire of sons in the next months.
Willem's Hoeve Rita cowfamily
Early 2012 Poppe bought (together with Red Hot Holsteins) a calf named Willem's Hoeve Rita 744 on de GenHotel Selection Sale. This Jerudo daughters has become am important broodcow for Poppe. Out of Rita 744 Poppe bred (sired by his own bull Poppe Snow RF) Poppe Red Hot Rita 860. She became one of Poppe his favorit cows. She has 5 sons in AI, was classified VG-87 and is producing extremely well. Out of the flush with Debutant-Red also came some heifers, one of them is Rita 1013. She was flushed with Bagno and and Bonus Red was born. He was sold to Masterrind and is the current No. 2 available red bull in Germany with 153 gRZG and will be used as sire of sons. Rita 1013 herself was classified VG-86 and is now in 2nd lactation. She had an extremely high 1st lactation. That lactation was higher than the highest red cow in 1st lactation than the highest from last year! This is what we like to see, results from the GenHotel Selection Sale with permanent influence on the breeding programmes of the buyers!

Poppe Red Hot Rita 1013
Rabur Outside Pandora
GenHotel delivered Paloma RDC as a heifer to Poppe as well. She is a Brekem x Mogul x Superstition out of the Rabur Outside Padora cowfamily. She was able to breed high progeny, great heifers as well as bulls! Poppe (and Red Hot Holsteins) own Poppe Red Hot Panzer RDC, she is the No. 1 Fireman daughter on RZG and NVI. She will be flushed for several embryocontracts now. Also in germany there are high daughters. Out of a flush with Bouw Finder the bull Poppe Red Hot Filou RDC was born. Filou RDC was sold to Qnetics (former LTR and ZBH) and is now the currect No.2 available red carrier bull in germany with 155 gRZG. He has a perfect profile and combines 134 RZE and high indexes for extreme health traits.
On "MATING MONDAY" we discuss an interesting sire-of-sons on the GenHotel Facebook page. Last monday Filou RDC was 'in the picture'.
Also you take a look on the GenHotel Sire of sons page for more sire of sons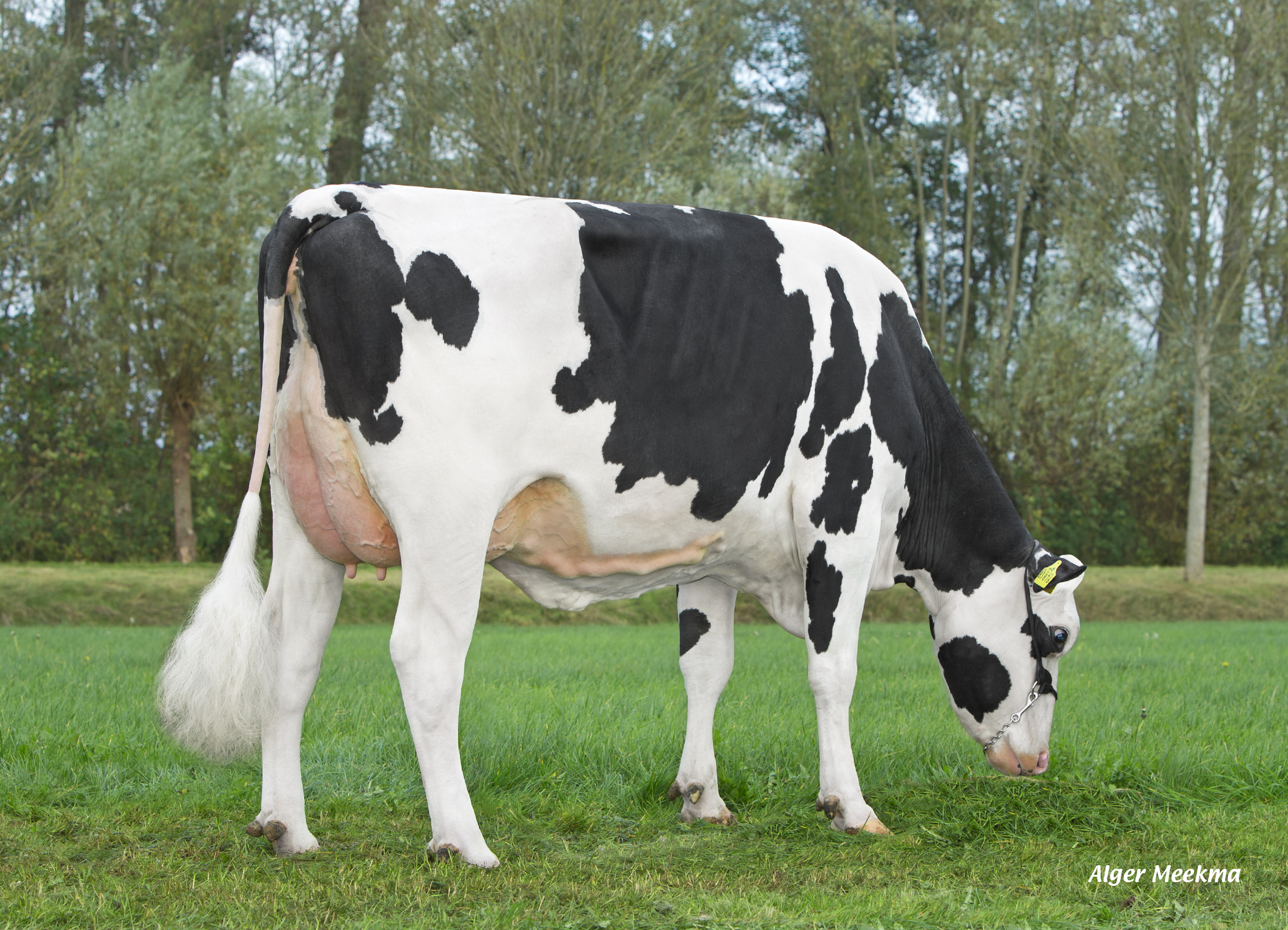 |
Paloma RDC VG-87