Nineth generation VG/EX in a row at Riethil Holsteins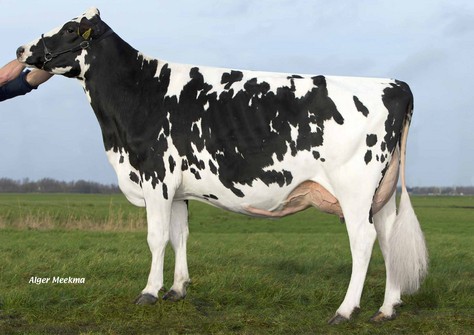 General
NH Super Islandwave EX-91, granddam of Summer Body VG-87
It's almost impossible to imagine the Riethil Holstein farm without the deep Gourmette EX-92 family. A Charlesdale Superstition daughter from the no. 1 tested Shottle-daughter in Germany, NH Shottle Island VG-86, was the first Gourmette family member which arrived at the farm of the Biesheuvel family. The EX-91 Superstition daughter has eight female offspring so far!
NH Super Islandwave EX-91 (by Superstition) also marks her granddaughters well. With her first granddaughters in milk, the potential of this high impacting cow family has been confirmed again. Riethil Summer Body (Adagio-P x VG-89 Mogul x Islandwave EX-91) recently scored VG-87, and another granddaughter; Riethil Silver Island (Silver x VG-87 Lexor) scored a stunning EX-90/91FL (4yr- old)! This makes them the 9th generation in a row with VG or EX.  The last three generations are bred by the Biesheuvel family themselves. 
From the Gourmette EX-92 family several well-known descendants are born, like AI bulls Gunnar @RinderAllianz, Biathlon @RinderAllianz Suleus @GGI, Gigante @Aberekin and of course Riethill Summerlake @Masterrind. One of the most popular females right now is Gigante's full sister KHE I'm Good VG-87 / 89 UI.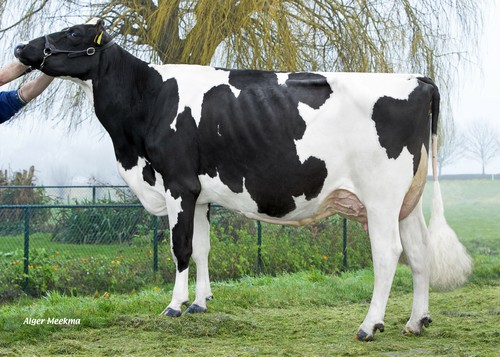 Maternal sister of Summer Body VG-87: Riethil Summer Love VG-86 (Balisto x Riethil Summer Night VG-89)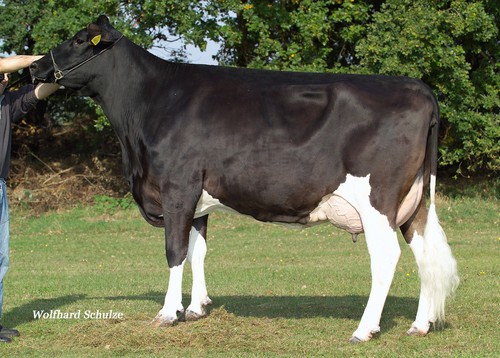 5th dam of Summer Body VG-87: Isabella EX-91 (s. Juror Ford)
From the home-bred Sjoekie family Riethil Sjoekie 201, by De-Su 13050 Spectre, was classified with VG-86 (VG-86 MS). With this score she excels her GP-84 Charlesdale Superstition dam Sjoekie 172. This cow is in her 7th lactation and produced already 75.421 kgs milk so far!
Biesheuvel milks a first calver from the WEH Jessica VG-88 family: Riethil Jasmijn 2 by Louxor. Jasmijn 2 is A2A2 carrier and still scores 131 EUT & 131 RZE on German basis. She knows how to express her genetic potential, because she ended the classification day also with a VG-total score with VG-88 for her Dairy Strength and VG-87 MS.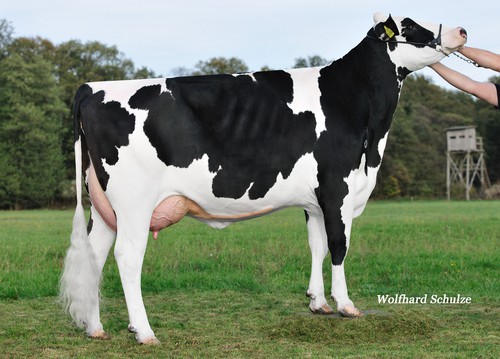 5th dam of Jasmijn 2 VG-86: WEH Bronco Janet VG-85 (by Supersire)