New at GenHotel: Lindenhof Holsteins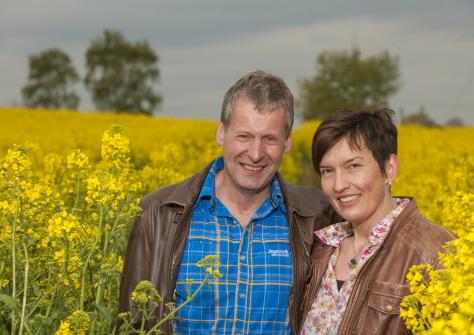 General
Bernhard & Angelika Höhler
New at GenHotel is Lindenhof Holsteins owned by Bernhard and Angelika Höhler. Lindenhof Holsteins is established in Brechen, Germany. At their GenHotel site you can find offspring going back at well-known cows such as Ricecrest Southwind Kaye VG-87, Richmond-FD Barbie EX-92, RC-LC Goldwyn ATM EX-92, Zandenburg Snowman Camilla VG-89 and the homebreed family of HLB Grenoble VG-85.
HLB Olala
One of the most interesting young heifers at Lindenhof Holsteins is HLB Olala. This Jetset daughter is backed by a Balisto x GP-84 Perry x EX-90 Superstition x Richmond-FD Barbie EX-92. Olala scores +162 GRZG and offers +147 RZM and +139 RZE!
Also from this family hails HLB Bermuda. The dam to this +2617 GTPI Detour daughter is a full sister to the dam of Olala.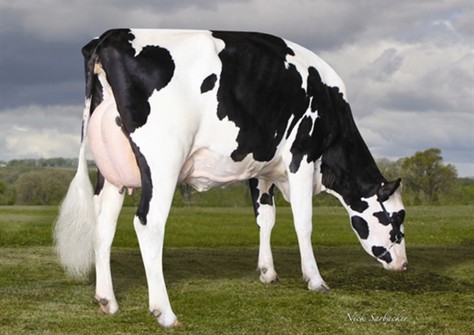 Richmond-FD S Barbara EX-90, overgrootmoeder van HLB Olala & HLB Bermuda
HLB Damara
A very interesting 2-yr old that is due this year is HLB Detroit. The dam to this Headliner daughter is Sandy-Valley Fred Daggi VG-85. She is a Freddie daughter of Sandy-Valley Sho Sonador VG-88 (Shottle x VG-87 Blitz x VG-88 Bellwood x Ricecrest Southwind Kaye VG-87) and thus a full sister to PBCD FD Sina VG-87, dam to the bulls Background and Sinus.
Detroit has several high testing daughters including HLB Damaria, a +142 GRZG Damaris daughter.
HLB Grenoble
Some of the most interesting R&W cows and heifers at Lindenhof Holsteins hail out of the HLB Grenoble VG-85 family. Grenoble is a VG-85 Lawn Boy daughter from a VG-87 Carmano dam. She has several very good daughters including HLB Gine P Red, a +146 GRZG and Polled Pat-Red daughter. Another very special daughter of Grenoble is HLB Gusta sired by Brekem. She is due this year but already has daughters by Matisse Red and Pat-Red.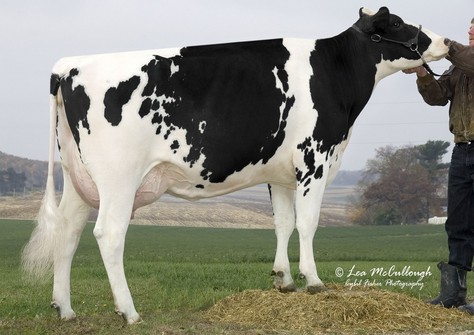 Sandy-Valley Sho Sonador VG-88, grootmoeder van HLB Detroit