New additions at HLB
General
HLB Baccara VG-87 (s. Balisto), granddam of HLB Brenda P
At Lindenhof Holsteins (HLB), the Höhler family in Germany, several new heifers have been added to their GenHotel page:
► HLB Brenda P is a polled ABS Presley PP daughter from the family of Richmond-FD Barbie EX-92 (s. Baxter), the granddam of the number 1 Numero Uno proven sire Richmond-FD El Bombero). Brenda is the highest Presley PP daughter for gTPI in Europe and also the number 1 gRZG Presley in the German system.
► HLB Belina, a S-S-I Franchise Benz out of HLB Birte, a great Jetset daughter of HLB Binale VG-87. Belina is descending from the same family as Brenda P and scores 156 gRZG.
► HLB Aenne is also a S-S-I Franchise Benz daughter, from the homebred HLB Amanda family. Amanda, the granddam of Aenne, is a beautifull Big Point daughter out of a Picston Shottle dam.
► Lindenhof Holsteins is breeder of HLB ARMANI P, with 150 gRZG the number 1 polled Stantons Adagio P son and belonging to the top 10 gRZG high genomic polled young sires in Germany. He comes from the deep Jelykoe EX-90 / Tidy-Brook Elton Steph VG-86 family, also renown from proven bulls as Big Point and Addison. Armani P is recently released at Göpel Genetics and offers a complete package with high components, correct type, favorable health traits and is A2A2 as well.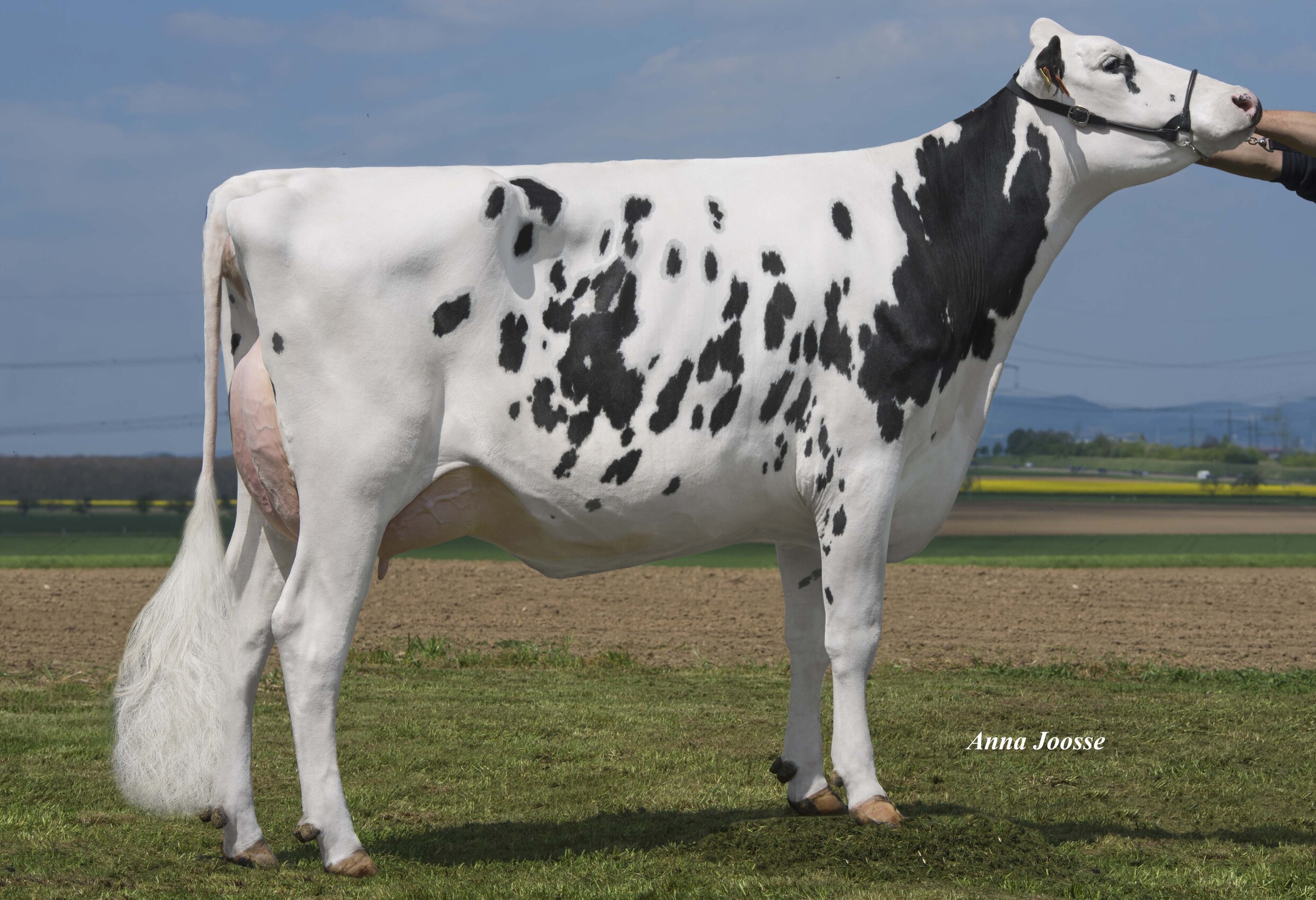 HLB Binale VG-87 (s. Balisto), granddam of HLB Belina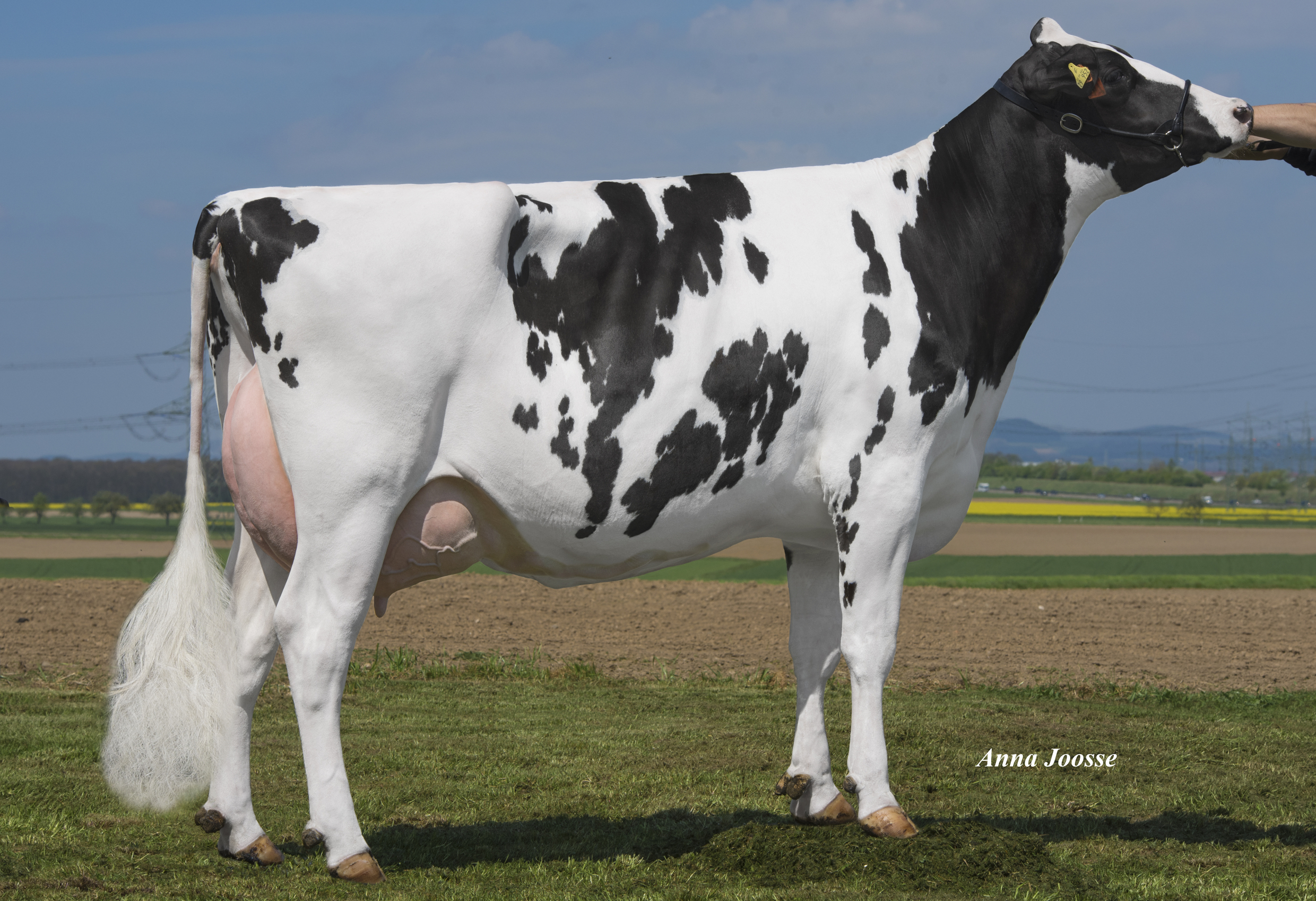 HLB Amanda (s. Big Point), granddam of HLB Aenne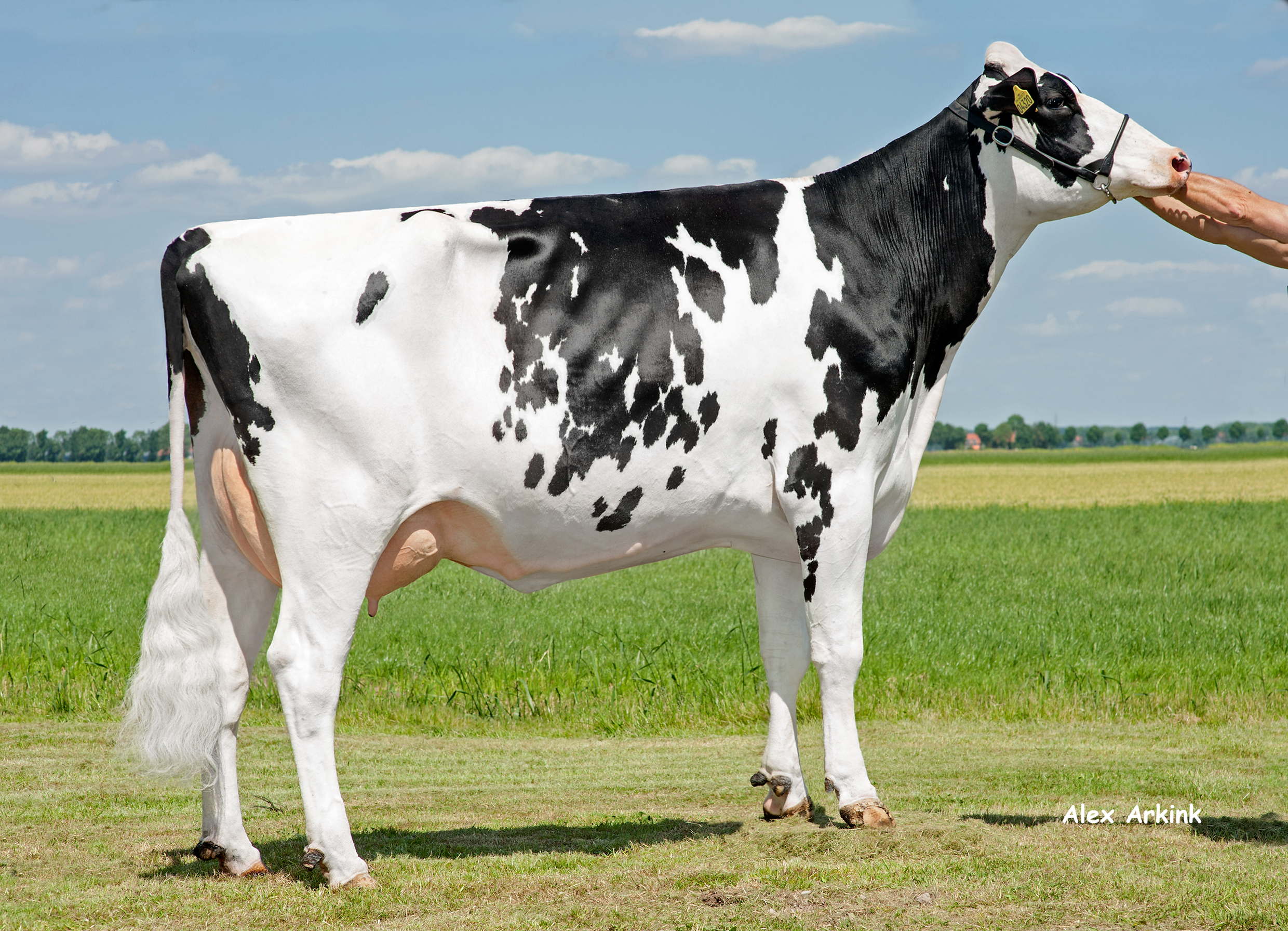 Padkaer Epic Julia GP-82 (s. Epic), 3rd dam of HLB Armani P