Input Sunrise Sale from GenHotel members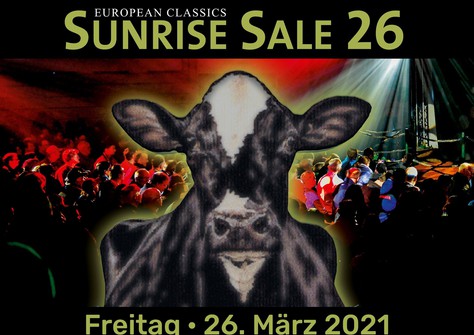 Sales
Tonight, from 7.00PM via salesroom.live-sales.com
The next sale is already knocking on the door! Four GenHotel members are selling some of their best heifers at the Sunrise Sale. This online sale will start tonight at 7.00PM.
Lot 19 HaS White Copy
Exh.: Hof am Sylvert
Regan-Danhof Copyright daughter which excels in many systems! White Copy tests 156 gRZG, 142 EUT & 139 gRZG in Germany. And her 2866 gTPI, 3618 gLPI, 4483 gPFT, 211 gISU, 686 gPLI and even 33 gNTM in Denmark make her a very lucrative catch. Lot 19 is the highest heifer in this sale based on LPI, ISU and PFT! A fantastic all-round profile from the OH White Model VG-86, dam of high genomic young sire Lightstar. Ready to enter the international market!
 
Lot 20 Ms Altitude Redhot-Red 
Exh.: RZN Holsteins
One of very few Farnear Altitude-Red daughters from Heatherstone Redhot-Red EX-92 in Europe. Redhot-Red EX-92 her list of titles and successes is endless! Her last major titles are Reserve All-Canadian R&W Junior Cow 2017, Unanimous All-American R&W Junior Three Year Old 2017 and Reserve Intermediate Champion + HM Grand Champion at the Royal Winter Fair R&W Show 2017. This cow family is ahead of time and backed by 7 generations EX/VG. Ms Altitude Redhot-Red will bring you a lot of succes and joy in the show ring!
Lot 29 KNS Bachelorette PP
Exh.: KNS Holsteins
Homozygous polled 150 gRZG Bachelor P from the deep and well-transmitting cow family of De-Su Shottle 7012 EX-92. You may know this cow family from sires like De-Su Freddie Galaxy and O-Man Goli. The RZG profile of Bachelorette PP is completely flawless and in addition she is also A2A2! This maternal line is very much in demand in the European elite sales!
Lot 37 Ms Doorman Dina
Exh.: RZN Holsteins
Very impressive and one time offer: Val-Bisson Doorman x Co-Vale Dempsey Dina 4270 EX-96 - four times 'All-American' & Grand Champion Royal Winter Fair 2017! Very deep cow family and Doorman Dina is the only Doorman daughter from Dina 4270 EX-96 in Europe!
Lot 41 Wilder Best Benz Kira
Exh.: Wilder Holsteins
Special one from the 'Wilder M' family: 164 gRZG Best Benz with A2A2. Kira has huge indexes for milk production (153 gRZM) and longevity (126 gRZN)! Former and popular sire of sons Wilder Mark RDC (Apprentice RDC x Wilder Mayn EX-90) belongs to this top brood family too. The Wilder M cow family transmits high RZG and outliers on TPI basis too!