The power of the Marilyn Monroe VG-86 family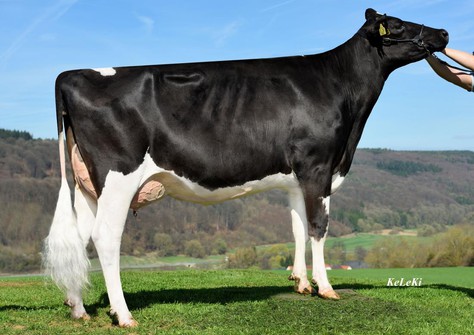 General
NH HS Marilyn Monroe VG-86 (s. Balisto)
From purchased embryos out of NH HS Marilyn Monroe VG-86, sired by Tramilda Misso Solo, Oosterbrook Holsteins owns one of the two Solo daughters from Monroe VG-86. Meanwhile, this Oosterbrook Solo Marieke is just fresh in her 2nd lactation and has finished her 1st lactation with 11,225 kgs of milk, 4.1% fat and 3.55% protein in 371 days. Marieke is classified as a 2-yr-old VG-86 (VG-88 FR) and is A2A2 & BB.
The 2nd calver Stantons Miss Joplin daughter out of Monroe VG-86, Oosterbrook Joplin Marijke VG-85, is also a great producer. Her 305-day lactation is projected at 9,191kg of milk with 4.73% fat and 3.73% protein.  Both Marieke VG-86 and Marijke VG-85 prove the capability of this cow family with their fat and protein production as well as their VG classification scores.
Oosterbrook Holsteins has bred Oosterbrook Solo Marieke VG-86 to Vh River Ramsey and a son named Oosterbrook Maram (A2A2 & BB) was born. Maram is now owned by the Dutch AI stud Kampen and, in addition to the daughterproven bulls NH Sunview Mitch and Fabulus, he is one of the many AI bulls that have been bred from this branch!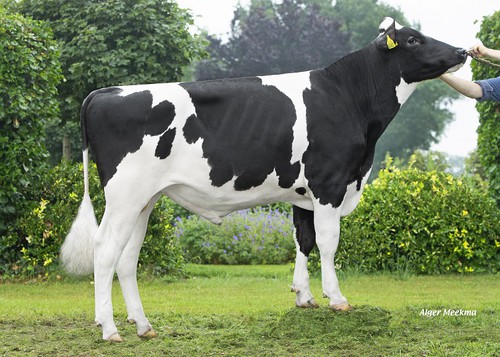 Oosterbrook Maram (s. Ramsey)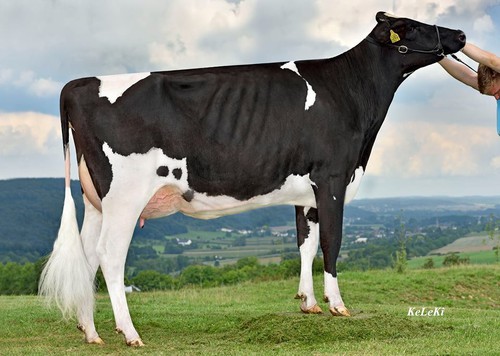 3rd dam of Maram: Vekis Sudan Mellow VG-88 (s. Sudan)